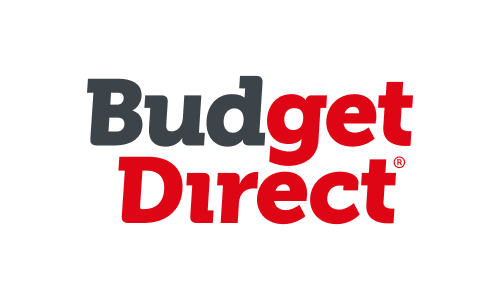 Budget Direct car insurance at a glance
Winner of Money Magazine's Insurer of the Year 2017, 2018, 2019, 2020, 2021 and 2022
Rated 4.5 out of 5 stars from 29,699 reviews by Budget Direct's Motor Insurance customers from 10 February 2015 to 30 June 2022.
About Budget Direct
Founded in 2000, Budget Direct is proud to offer award-winning insurance that has helped over 3 million Australians since its inception.
Budget Direct is underwritten by Auto & General Insurance Company Limited, an APRA-regulated Australian insurance company. Their commitment to innovation means you get all the features you'd expect in your car insurance, plus:
Flexible fortnightly, monthly and annual payment options
24/7 claims service over the phone or online
A guarantee on all authorised repairs for as long as you own the car
The choice to restrict cover to certain drivers to save on premiums
App alerts that warn you when damaging hail is approaching.
Car insurance with Budget Direct
Budget Direct provides a range of car insurance options for Australians in all states and territories. These products include:
Third Party Property Only insurance
Third Party Property Only insurance offers a basic level of protection by covering your liability for damage to other people's property (including their car) if you're at fault in an accident. However, it doesn't cover your car if it's damaged in an accident, by severe weather or malicious acts like theft. There is limited cover for damage to your car if it's involved in a no-fault accident by an uninsured vehicle.
Third Party Property, Fire and Theft insurance
This type of cover provides the same cover as Third Party Property Only, but also includes cover for loss or damage to your car if it's stolen or damaged by fire.
Comprehensive insurance
Comprehensive car insurance covers everything included in third party insurances as well as loss or damage to your car. If your brand new car is written off within two years or 40,000km of the original registration (whichever comes first), they will replace it with a new one.
Refer to the Product Disclosure Statement (PDS) and Target Market Determination (TMD) for full terms and conditions.
Budget Direct's car insurance benefits
Benefit
Comprehensive
Third Party Property, Fire and Theft
Third Party Property Only
Loss or damage to your car
Yes
Only fire and theft
–
New car replacement
2 years/40,000km
–
–
Legal liability for damage to a third party's car or other property
Up to $20 million
Up to $20 million
Up to $20 million
Damage caused by an uninsured driver
Yes
Up to $5,000 (including recovery, towing and storage costs)
Up to $5,000 (including recovery, towing and storage costs)
Towing
Yes
Only fire and theft
–
Hire car following theft
Up to $1,000
Up to $1,000
–
Replacement of stolen keys/remote
Up to $1,000
–
–
Damage to your trailer or caravan in a collision
Up to $1,000
–
–
Emergency transport and accommodation
$200 per day ($1,000 in total)
–
–
Theft or damage of personal effects in your car
Up to $500
–
–
Theft or damage of child seat/baby capsule in your car
Up to $500
–
–
Debris removal
Yes
Yes
Yes
Hire car following a no fault accident
Yes
–
–
The information in this table is accurate as at February 2023
Terms, conditions, limits and exclusions apply. For full details, please read the PDS.
Why choose Budget Direct?
With Budget Direct's smart cover options, customers can tailor a policy and its features to their individual needs. The following are examples of some policy features, benefits and options that may be available to you depending on your level of cover:
No Claim Discount (NCD). Your NCD is based on your claims record and driving experience. For each year you don't claim on your policy, your discount will increase until you reach the maximum discount, known as Rating One.
Reduced window glass excess (includes front, rear and side windows). This is an optional benefit where you'll pay an extra fee on your premium in exchange for a lower excess if only your car's window glass needs repairing or replacing.
Restricted driver age discounts. You can restrict your policy to drivers over certain ages. The older the age restriction, the cheaper your premium can be.
Accident hire car benefit (optional). This benefit provides you with a hire car that meets your needs after an at-fault claim while your car is repaired.
Gold Low Kilometres Policy. If your car travels less than 10,000km a year, you can receive a lower premium with this policy.
Roadside assistance can also be purchased with or without a car insurance policy.
N.B. Always carefully review each policy's Product Disclosure Statement (PDS) for full details on benefits, features, services, terms and conditions before making a decision to purchase.
Frequently asked questions
How to switch car insurance providers
Switching car insurance providers is easy, as you have no obligation to stick with your current insurer. Once you have replacement cover, simply call up your provider and cancel your policy. To switch over to Budget Direct, or another major brand, take advantage of our free comparison service.
Start by comparing a range of policies based on their premiums, features and benefits. Simply enter some relevant details into our comparison tool, as well as the level of cover you're looking to take out for your car.
It takes only minutes to compare with us!