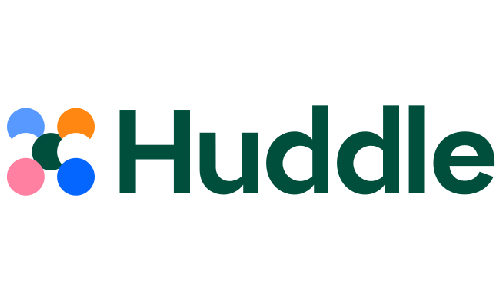 Huddle car insurance at a glance
Pay As You Drive policy option with discount
24/7 claim processing
A range of optional extras and services for additional value
Backed by Hollard Insurance
About Huddle Insurance
Founded in 2016, Huddle is an Australian car insurer whose mission is to make insurance simple for everyone. Huddle has easy-to-understand car insurance policies that are backed by clever technology.
Although they do employ people to look after their customers via their call centre, Huddle uses artificial intelligence to help you with your application and process your claims 24/7 – sometimes you'll receive a decision within minutes! Huddle's powerful tech is paired with a team of insurance experts, so there'll still be a human to talk to if you need assistance.
While their approach to insurance is modern, they're backed by decades of experience from their underwriter Hollard Insurance, a leading international insurer.
Although relatively fresh on the scene, Huddle has wasted no time getting big insurance products into the market, such as home and contents insurance and car insurance.
Huddle's car insurance policy benefits
Huddle offers several levels of car insurance, as well as multiple optional extras, to provide plenty of choice to customers.
Through Compare the Market, you can compare Huddle's Third Party Property policy (which has the option of upgrading to cover fire and theft too), or Huddle's Everyday Comprehensive car insurance policy. Customers who drive less than 15,000kms per year can choose Huddle's Pay As You Drive, which is the same as their Everyday Comprehensive but up to 30% cheaper.
Huddle also offers a higher-tier comprehensive policy, Huddle Black (not currently available through Compare the Market's car insurance comparison service).
Insured events
Third Party Property
Third Party Property with Fire and Theft option
Everyday Comprehensive
Huddle Black Comprehensive
Accidental damage to your vehicle
✗
✗
✓
✓
Fire damage
✗
✓
✓
✓
Theft
✗
✓
✓
✓
Damage to other people's property
✓
✓
✓
✓
Flood and storm damage
✗
✗
✓
✓
Damage to your car caused by an uninsured driver
✓
✓
✓
✓
Vandalism
✗
✗
✓
✓
New car replacement
✗
✗
✓ (Up to two years from first registration)
✓ (Up to three years from first registration)
Personal property
✗
✓
✓
✓
Emergency travel and accommodation
✗
✓
✓
✓
Towing costs
✗
✓
✓
✓
Essential repairs
✗
✓
✓
✓
Hire car following theft
✗
✓
✓
✓
Trailer and caravan cover
✗
✗
✓
✓
Child seats and prams
✗
✗
✓
✓
Lock and key replacement
✗
✓
✓
✓
Rental car excess cover
✗
✗
✗
✓
Choice of repairer
✗
✗
✗
✓
Information accurate as of 14/04/22 but is subject to change. Always read the Product Disclosure Statement (PDS) before purchasing to view benefit limits, exclusions and all terms and conditions.
Note: Huddle Black Comprehensive policies are not available to compare with Compare the Market
Optional extras
In addition to the range of included benefits listed in the table above, Huddle Insurance offers a suite of optional extras.
Sports Gear Cover. Up to $3,000 to cover your sports gear while it's in or on your car.
Kanga Cover. Get one excess-free animal collision claim per year.
Excess-free windscreen cover. Get one excess-free windscreen repair or replacement per year.
Hire car cover. Cover for the cost of a hire car if a claim for theft or damage is accepted up to $70 for 10 days.
Roadside assistance. Essential roadside assistance to get you back on the road.
Why choose Huddle car insurance?
Huddle has great benefits included in their car insurance policy, plus a whole range of optional extras to extend your coverage even more. Furthermore, they're a Certified B Corp, meaning they meet the highest standards of transparency, accountability, social and environmental performance according to environmental non-profit B Lab.
Additionally, Huddle donates at least 1% of their revenue to the planet by investing in climate-friendly initiatives, using their profits for good to help fund non-profits fighting climate change.
Frequently asked questions
Switching car insurance is simples!
You can compare Huddle car insurance policies alongside other products from a range of brands – all for free! Better yet, it's really easy and only takes a few minutes.
Our car insurance comparison service lets you weigh up available options based on coverage details, optional extras, excess payments and more.
So why not see what we have to offer? Compare car insurance today.