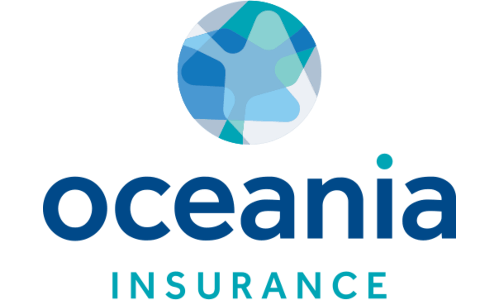 Oceania Insurance at a glance
Variety of chat options for quick communication and support
24/7 digital support
Underwritten by Auto & General
About Oceania Insurance
Born in the digital age, Oceania Insurance puts those long delays while sitting on-hold with terrible music being played way too loudly, in the past. If you want to talk to them, you don't need to wait in a queue.
With all your favourite chat options like Facebook Messenger, SMS, iMessage, email and webchat, you'll easily be able to reach them. They're basically at your fingertips.
Oceania Insurance is utilising the experience of Auto & General to create car insurance that's smarter, simpler and savvier. Access digital-led support and take control with an effective, modern policy manager and customer account portal.
Your car insurance options with Oceania Insurance
Oceania Insurance offers three types of car cover to suit various needs and budgets: Comprehensive, Third Party Property, Fire and Theft and Third Party Property Only.
Comprehensive
The highest level of cover available with Oceania Insurance, comprehensive car insurance not only has a great range of benefits, it also offers optional extras like a hire car following an accident and reduced window-glass excess. Some other benefits include cover for:
Accidental damage to your vehicle
Damage you cause to someone else's property
Storm and fire damage
Vandalism and theft
New car replacement within two years or 40,000km of the original registration
Towing costs
Hire car following a theft
Trailers or caravans damaged in a collision
Personal effects and baby capsules
No claim discount preservation if a third party is at fault (and identified)
Authorised repairs guaranteed for as long as you own the car.
Third Party Property, Fire and Theft
Oceania Insurance provides a Third Party Property, Fire and Theft insurance policy that covers:
Damage caused by fires
Theft of your car
A hire car following theft
Towing costs following fire or theft
Damage to someone else's property caused by your car.
Third Party Property Only
Oceania Insurance offers Third Party Property Only cover that helps protect you against any damage your car causes to someone else's property. It covers the cost of repairing these damages, as well as the cost of your legal liability should it go to court.
Why choose Oceania Insurance for your car?
Oceania Insurance has based their service on the concept of 'digital first'; everything they do is focused on using technology to make car insurance simpler to use and understand.
On top of the standard policy benefits, Oceania Insurance guarantees authorised repairs for as long as you own your car. They offer 24/7 claims and policy management as well as a range of optional extras to enhance your comprehensive car insurance further.
Oceania Insurance does this all with support from insurance company Auto & General.
See the Product Disclosure Statement (PDS) for full limits, terms and conditions. Information accurate as of 14/02/2022. T&Cs apply.