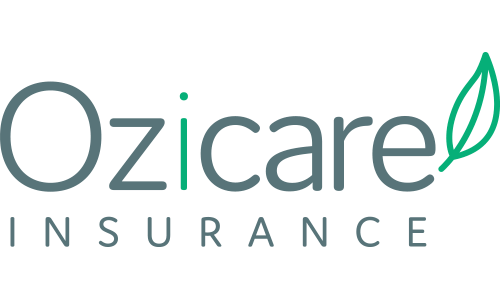 Peace of mind for less
Ozicare car insurance at a glance
Underwritten by Auto & General Insurance Company Limited
Payments can be made fortnightly, monthly or annually.
21-day cooling off period
24-hour phone support for claims
About Ozicare car insurance
Brought into the Australian market back in 2001, Ozicare prides itself on providing its customers with hassle-free car insurance at a price that won't break the bank. They believe that safer drivers in Australia should not have to pay high prices to cover the claims cost created by those with a greater underwriting risk. Ozicare can achieve this with policies underwritten by Auto & General Insurance Company Limited.
Ozicare car insurance products
Ozicare provides car insurance in three different categories:
Third Party Property Only. This policy covers damage your car causes to other people's vehicles and property, for which you are liable. It does not cover damages to your car or property. There is limited cover for your car if it's damaged in a no fault accident by an uninsured

vehicle (

where

the

uninsured driver is identified

)

.
Third Party Property, Fire and Theft. This type of policy offers the same benefits as Third Party Property Only, but also includes cover for fire damage and theft of your car.
Comprehensive. The highest level of insurance available, covers everything Third Party Property Only and Third Party Property, Fire and Theft cover, as well as loss or damage to your car – regardless of who's at fault in an accident. It also includes cover for weather events (e.g. storm, hail and flood).
Refer to the Product Disclosure Statement for full terms and conditions.
All Ozicare car insurance policies include a 21-day cooling off period, from date of purchase which allows customers to receive a full refund if they want to cancel their policy (provided they haven't made a claim). To learn more about benefits for specific policies, read the Product Disclosure Statement (PDS) and Target Market Determination (TMD).
Policy options
Depending on the level of car insurance you purchase, you may have numerous options to tailor your policy, including the options to:
reduce your premium by restricting drivers
reduce your premium by increasing your excess
reduce your windscreen excess
Why choose Ozicare car insurance?
With Ozicare, you can take advantage of their range of features, including:
one-stop claims assessment centres
competitive standard features
no paper forms to fill in – ever
fortnightly, monthly or annual payments.
Always read the PDS and TMD for each policy before making a decision to buy.
Frequently asked questions
Compare car insurance
Looking for a new policy or simply wanting to switch from your current one? We can help you to find cover to suit you. By using our car insurance comparison service, you can compare policies from Ozicare, along with other reputable providers on our panel, in just minutes. Comparing a range of policies all in the one place can save you time, as you won't need to search through multiple websites to find a great policy.