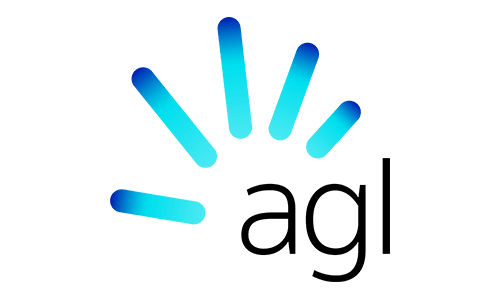 About AGL Energy
AGL Energy is proudly Australian and has been operating since 1837. Since their launch, AGL Energy has been at the forefront of energy innovation in Australia. From lighting the first gas streetlamp in Sydney in 1841 to helping shape a sustainable energy future for Australia, they're leaders of change.
Today, AGL is focused on embracing innovation and technology to foster new and sustainable energy solutions for their customers. AGL Energy provides electricity, gas, solar, and renewable energy to homes and businesses across:
Queensland
New South Wales
South Australia
Victoria
Western Australian (gas only).
From residential customers to small and large business enterprises, AGL has more than 3.6 million customer accounts.
AGL Energy's history
By focusing on providing affordable, low-carbon and innovative energy solutions for all Australians, AGL Energy has grown to operate the country's largest electricity generation portfolio and they're Australia's largest ASX-listed investor in renewable energy.
AGL Energy strives to provide sustainable, secure and affordable energy for their customers. Their aim is to prosper in a carbon-constrained world and build customer advocacy as their industry transforms.
Services offered
AGL Energy offers services across electricity, solar power, gas and renewable energy. These services are available to both residences and businesses in many areas across Australia. Depending on where you live, you can take advantage of energy plans with:
Fixed price plans
Variable plans
Variable plans with discounts
Special plans for residential seniors card holders
Special solar plans to benefit customers with solar panels
Depending on which state you live in, you may also be able to add Greenpower™ to your electricity plan. Adding Greenpower™ means that AGL Energy will source electricity equal to some, or all, of your electricity usage from renewable energy sources, depending on your plan.
On top of this, you can also count on the AGL Energy App to help you keep track of your energy usage. This app allows you to pay your bill electronically.
What sets AGL Energy apart?
As one of Australia's biggest energy providers, AGL Energy believe they can create change that'll have a lasting impact on the way we use energy.
Their aim is to prosper in a carbon-constrained world and build customer advocacy as the energy industry transforms. That's why they:
have committed to exiting their coal-fired generation beginning in 2022 and ending in 2048;
will continue to develop innovative solutions; and
invest in building new supply to bring more affordable, reliable and sustainable energy to their customers.
AGL Energy takes energy supply in your home and business seriously, which is why they're committed to supporting their customers and the communities they operate in. They also offer hardship and affordability programs and are proud supporters of their charity partners and reinvest in the communities where they operate.
AGL Energy's power generation portfolio is diverse. It includes base, peaking and intermediate generation plants spread across traditional thermal generation, natural gas and storage, as well as renewable energy sources; including hydro, wind, solar, landfill gas and biomass.