About Alinta Energy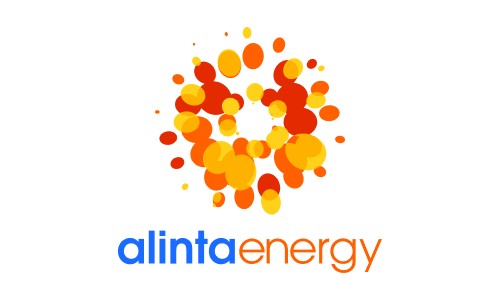 Alinta Energy is a leading Australian utility with an owned and contracted generation portfolio of around 2,000 MW, and over 950,000 combined electricity and gas retail customers throughout Australia.
Alinta Energy has been supplying energy to customers in Australia for over 20 years. With award winning customer service, Alinta Energy is committed to playing a positive role in the future of Australia.
Alinta Energy's portfolio includes gas-fired generation in several states along with a significant renewable energy investment strategy, having acquired the development rights to a ~500MW renewable energy project pipeline.
In January 2018, Alinta Energy's owner, CTFE, acquired the Loy Yang B power station in the Latrobe Valley, Victoria. The ~1,000 megawatt plant is Victoria's newest and most efficient coal-fired power station, providing about 17 per cent of the State's energy needs.
In July 2018, Alinta Energy is proud to announce its platinum partnership with Cricket Australia. The partnership includes branding rights across the playing shirts of all three formats of men's international cricket in Australia and support for grass roots cricket with the MyCricket platform. The MyCricket platform is used by 90% of cricket clubs and associations in Australia, recording more than 15,000 matches every cricket season and enabling the vast grassroots cricket network to register, schedule, score and manage cricket competitions.
Services offered
Electricity
Natural gas
Solar feed-in tariffs
Electricity and gas plans for small to large businesses.
Smart meters available in South Australia and Victoria.
Installation of solar systems in Western Australia.
Energy plans
The following services include discounts (pay in full/on time), and are offered in the below states*:
Electricity and natural gas plan in Victoria.
Electricity and natural gas plan in New South Wales.
Electricity plan in Queensland.
Electricity and natural gas plan in South Australia.
*Products may not be available in all areas. T&Cs apply.
Why choose Alinta Energy?
Established in 1941, Alinta Energy also has an extensive history of supplying electricity and gas to Australian businesses of all different sizes*. The energy retailer has an award-winning customer contact centre in Perth, who emphasise the values of affordability, competitive pricing, experience and transparency. Other reasons why customers choose Alinta Energy are:
Pay on time and in full discounts off usage charges
No lock-in contracts or exit fees
No credit card fees including AMEX
No late payment fees
24/7 online account access with secure payment options available
Competitive business electricity rates for small and large
Alinta Energy pride themselves on being customer focused and are committed to making energy more affordable for all Australian's. They continue to learn from their customers to find better ways to do business and make things easier for you.