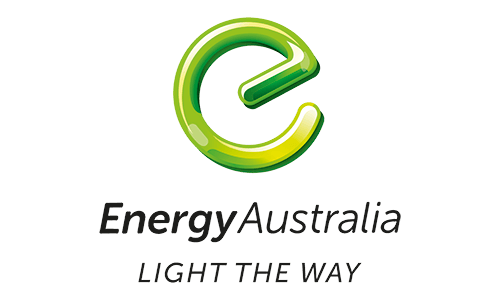 Formerly known as TRUenergy, EnergyAustralia is one of Australia's leading energy retailers with origins date back over 100 years. They supply electricity and gas to over 1.7 million customers across eastern Australia and have a broad energy portfolio that consists of thermal coal, natural gas, hydro-electric, solar energy and wind power.
One of EnergyAustralia's goals is to generate renewable energy plants and lead Australia's transition into the new age of energy with cleaner power methods that produce lower emissions. As such, they own and operate a range of energy generation facilities (coal and gas power plants, wind farms) across NSW, VIC and SA.
Services offered by EnergyAustralia
electricity plans
the ability to offset energy use for carbon neutrality
gas plans
solar power systems
battery storage system
hybrid solar inverter (solar, storage enclosure and battery)
green energy plans/options
Energy plans
EnergyAustralia generally provides three types of electricity and gas plans, including:
Basic Home: A basic home energy plan with standard rates and no discounts.
No Frills: An energy plan with fixed low rates for 12 months.
Total Plan: An energy plan with fixed rates for 12 months and a guaranteed total bill discount.
Plan costs and features will depend on your:
postcode, suburb and state
daily energy usage
usage period (monthly, bi-monthly or quarterly)
included green energy (if any).
Why should I choose EnergyAustralia?
EnergyAustralia cares about providing its customers with clean and reliable renewable energy at affordable prices, to help reduce the impact on the environment. They also help offset their electricity emissions for a flat fee. What's more, EnergyAustralia is currently partnered with Velocity Frequent Flyer to enable new customers to gain Velocity travel points when they switch EnergyAustralia.
Other reasons to choose EnergyAustralia are:
they're award-winning. Global Reviews has awarded EnergyAustralia first place for their digital customer experience in 2015, 2016, 2017, 2018 and 2019.1 They've also won numerous other awards for customer satisfaction.
they may help you stay environmentally conscious. They provide customers the option to offset energy use for carbon neutrality with no added costs;
their reputation. EnergyAustralia is a provider of energy for over 1.7 million Aussies;
they help you track your energy usage. You can manage your accounts and bills digitally, all in one place; and
it's easy to move with EnergyAustralia. EnergyAustralia's Move-In Lights On Guarantee will make sure the power is on the day you move in (T&C's apply).
Frequently Asked Questions