About Red Energy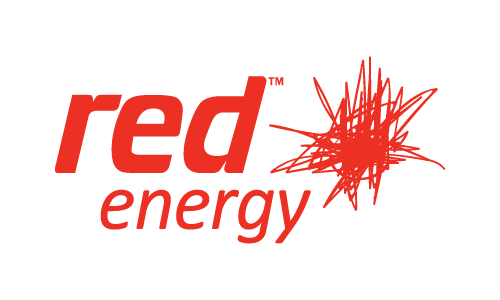 Since their emergence in 2004, Red Energy have grown to supply electricity to residential and small-business customers across Victoria, South Australia, and New South Wales with competitive energy solutions.
They also provide electricity plans to South East Queensland, as well as gas plans in Victoria and via the Jemena Gas Network area in New South Wales.
Red Energy are owned by the iconic Snowy Hydro; an all-Australian energy generation company behind the Snowy Mountains Hydro-electric Scheme. This scheme provides renewable power to Australia's eastern mainland grid. In 2014, Snowy Hydro expanded their retail arm further when they acquired Lumo Energy, increasing their total household and business customer base to over one million account holders.
Services offered
Red Energy offer electricity and gas services to residents and businesses. They also provide services that support renewable energy, including:
GreenPower. Customers can choose to add 100% accredited GreenPower to their Red Energy account, or they can take out a plan that already features this product. GreenPower supports sourcing electricity from hydro, wind, solar, and waste sources to help reduce greenhouse gas emissions. This product is currently available in Queensland, New South Wales, and Victoria.
Home solar and solar battery storage. Red Energy also offer solar PV solutions and home battery storage.
Energy plans
From Aussies living in small apartments to those running large businesses, Red Energy offer a variety of electricity and gas plans. Depending on where you live and your eligibility, you can find a plan that may include one or more of the following features:
Pay-on-time discount on your entire energy bill (not just your usage)
Competitive solar rebates
Flexible payment options
No exit fees
No contract term for electricity or gas
Electronic billing
Qantas Red Saver rewards program.
Why choose Red Energy?
Red Energy are 100% Australian as they are proudly owned by Snowy Hydro; one of the country's most recognised companies for innovation and renewable energy. Customers benefit from local, award-winning service from Red Energy's Melbourne-based customer service team, and the economy also benefits by keeping over 1,100 jobs here.
On top of this, Red Energy also help ensure their consumers are never uncertain about their energy charges or benefits with easy-to-understand plans and discounts. Red Energy have also partnered with Qantas to offer customers rewards points, depending on the account holder's eligibility. Furthermore, the company pride themselves on competitive solar rebates, flexible payment options, and no exit fees.
With EvenPay™, customers can also opt to pay their bills in more manageable increments weekly, fortnightly, or monthly; instead of paying larger amounts quarterly.
Compare our energy plans to find out if Red Energy meet your needs and suits your budget. our free comparison tool allows you to easily weigh up Red Energy's plans against other providers,* so you can find out if you're choosing a plan suited to you.
*Not all plans and providers are available to all Australian users.