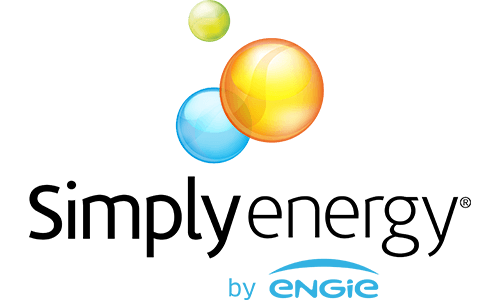 About Simply Energy
Simply Energy is an Australian-based energy retailer, offering competitive electricity, gas and energy solutions since 2005 to customers in Victoria, New South Wales, South Australia, Queensland and Western Australia.
Simply Energy aim to be Australia's trusted energy partner providing simple, affordable solutions to enable customers to feel more in control of their energy.
Services Offered
As well as great energy offers, Simply Energy also has a range of services including:
Tracker is a service for customers with smart meters, to help them monitor and manage their energy usage. With Tracker, customers can monitor how much electricity they're using each day, set budgets and even get an idea of how much their next bill will be.
MyAccount and the MyAccount app, makes it easy for customers to manage their account online.
Energy Check Up can help you understand where you're using energy at home, so you can take steps to reduce it. It's simple and you get a detailed report with recommendations and best of all, it's free.
Simply Energy Plans
Simply Energy have teamed up with some iconic Australian organisations so they can offer customers something extra with their energy – whether you're a sports fan, movie buff, auto club member, or just after a great pay-on-time discount.
Why choose Simply Energy
Added benefits of being with Simply Energy:
Online Store – Simply Energy have a great range of affordable devices in their online store that can help customers automate their home and could reduce their energy usage.
Giving back to the community – Simply Energy are proud to give back to communities across Australia, supporting a range of charities and community initiatives. Simply Energy offer them the support they need most – whether that's funding, energy resources and expertise or good, old-fashioned elbow grease.