Don't forget; it's important you consider the cost of your entire energy bill and not just the discounts on offer. While one plan may offer a generous discount, it may also have higher overall usage charges. On the other hand, you may find another plan with a smaller discount, but a tariff rate that will benefit you – and your hip pocket – in the long run.
Also, discounts often expire after 12 months, which means you can, without realising, revert back to higher rates after this period. Therefore, it's essential you keep track of how long your discount has left and ask your provider if you can take advantage of any other discounts or offers.
Before contacting your provider about discounts, it's a good idea to compare energy plans with our free comparison service to find out what other retailers are offering. Our panel comprises of 10 major Australian retailers, making it easy for you to compare a range of discounts and pricing all in the one place, saving you from searching through multiple websites.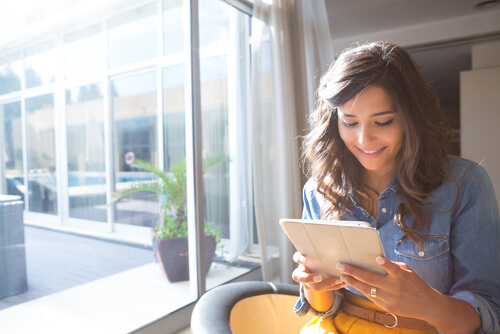 If you find another retailer with a more competitive price and discount, you can either switch over or you could ask your current provider to match discounts and pricing.
What's the go with electricity meters?
Your electricity consumption is measured by meters – the information on these meters is used by your retailer to calculate your electricity bill.
Three main types of meters that can impact your power bill. These include:
Smart meters. Also known as digital meters, smart meters measure your energy use, including when and how much electricity is used at your home or business. These meters record your electricity usage every 30 minutes, which means you can be charged for your usage at different times of the day. While smart meters are also sometimes referred to as an interval meter, they can be read remotely. The meter's information is sent off to your energy retailer, removing the need for your provider to come to your premises to read your meter. This also means you will no longer receive estimated energy bills. That's not all, though. Smart meters also:

allow your electricity supply to be switched off remotely without needing a field technician
measure the power quality at your home
alert your electricity distributor when the power goes out.

Interval meters. Similarly to smart meters, interval meters record your electricity consumption every 30 minutes so that your provider can charge you different energy rates based on when you use your electricity. Unlike smart meters, interval meters require manual meter readings, which means a meter reader from your retailer will come out to your property to take down readings. You can estimate your next energy bill by writing down the kWh figures digitally displayed on your meter.
Accumulation meters. Also referred to as single rate or flat rate meters, accumulation meters measure the amount of electricity you've consumed at your home/business. These meters cannot take into account when you've used this electricity; this means you're charged the same rate all day, every day of the week for the power you use.
Solar meters. These types of meters (two-way or bi-directional electricity meters) are used for solar panels or a storage battery for solar panels. These meters measure incoming electricity, as well as solar electricity making its way back to the grid (where you'll receive a feed-in tariff).
If your property has an accumulation meter, you might like to update to, say, a smart meter, if you'd like to take advantage of a time of use tariff, live electricity consumption monitoring, or if you're planning to install a solar panel system.
How does solar power work and can it benefit me?
More and more Aussies are opting in for energy solutions that are better for the environment than other generation methods (i.e. fossil fuels, like coal and oil). Solar power is one such solution that can both help the environment from reduced emissions and may even save you money on your energy bill.
Solar panels (also known as photovoltaic or PV panels) transform the sun's energy into electricity that can be used around your home and business. These solar panels are either connected to the electricity network (the grid) or separate system (off-grid). They are typically mounted on the roof of a building and connect to the mains power supply through an inverter.
Depending on government regulations and if your retailer has a solar feed-in tariff, some Australians may receive money for the electricity they put back into the grid (if they're connected to the grid).
Can I earn money with a solar panel?
Having a solar system doesn't necessarily mean you'll have a cheaper electricity bill. How much you save depends on a few factors, like:
your solar system's size
whether it's exposed to a lot of sun or shade
how much electricity your household/business uses
when you use your electricity
the type of energy plan you have
whether or not you need to pay for a new meter
how the solar panel system is serviced
whether you own the system
While the initial setup can be pricey, there are government schemes available, like the Small-scale Renewable Energy Scheme, which offers a financial incentive for residents and business owners to purchase renewable energy systems with a lower price.