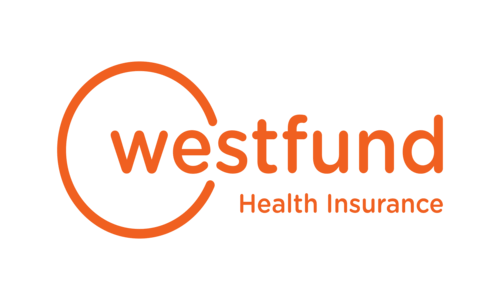 Westfund health insurance at a glance
Westfund private health insurance is a proudly not-for-profit and member-owned health fund
Member-first philosophy with a 93% member retention rate
One of Australia's longest-running health funds, with origins dating back to 1881
Focused on supporting the health of regional communities and local communities
About Westfund health insurance
Westfund started from humble beginnings in 1953, playing a pivotal role in forging the private health insurance industry. Since then, they have expanded across Australia to become a national health fund providing cover for over 110,000 people across the country.
Westfund believes in building a new type of healthcare focused on collective good by bringing affordable cover to regional communities and raising hundreds of thousands of dollars for local organisations through Westfund Community Grants.
What does Westfund health insurance cover?
Westfund offers a range of hospital and extras cover products for a variety of circumstances. By offering cover for singles, couples, growing families, established families and mature singles and couples, Westfund has you covered at every stage of life.
This information is current as of December 2022. For the full details of what's covered under a Westfund health insurance policy, refer to the relevant policy documents.
Hospital cover
With Westfund hospital insurance, you'll be covered for treatment as a private patient in hospital, provided your policy benefit covers the treatment up to the applicable limit. Depending on your level of cover, a Westfund hospital policy could also grant you access to a range of health and wellbeing programs.
Benefits to hospital insurance include avoiding public waiting times, choosing your own doctor and staying in a private room (on availability). A Westfund hospital policy gives you access to a national network of doctors and healthcare providers across metro and regional areas. You'll also be covered for emergency ambulance services on a Westfund policy.
Extras cover
With Westfund extras insurance, you're covered for healthcare services outside a hospital that aren't covered by Medicare, provided they're listed on your policy, up to the benefit limit. This includes services like dental, optical, physiotherapy and chiropractic.
Westfund health insurance offers a range of low, mid, high and top-level extras, so regardless of your circumstances, you can find a level of cover for you. If you only want cover for the basics like dental and physio, a low or mid-level policy might be enough for you. Or, if you want cover for swimming classes, gym memberships or hypnotherapy for quitting smoking, these services can be covered with top-level extras.
Why choose Westfund health insurance?
Westfund supports regional communities through its Community Grants and by partnering with a range of regional and metro health services.
Westfund members have access to the largest private hospital network in the country with agreements with 90% of hospitals and day facilities.
As a proudly not-for-profit health fund, 9 out of 10 members rate Westfund 10/10 in customer satisfaction.