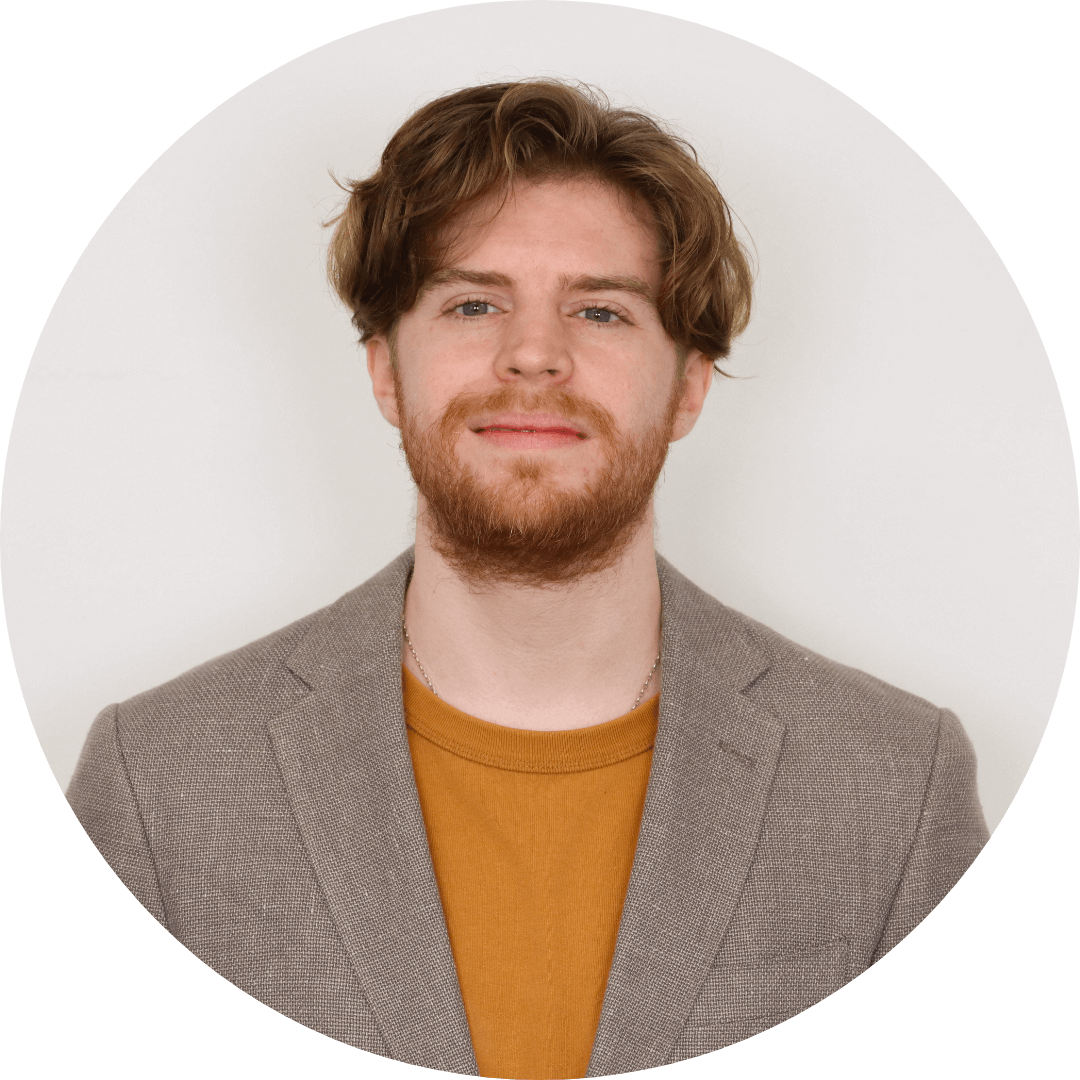 Written by Joshua Malin
Reviewed by Lana Hambilton
Last updated 22/09/2023
Key takeaways
Many healthcare practitioners these days use HICAPS, a system that provides a simpler way to process health fund claims in a matter of seconds. Here are a few things you need to know about HICAPS:
What is HICAPS?
Health Industry Claims and Payments Service (HICAPS) is an electronic health claims system that your healthcare provider (e.g. physiotherapist or dentist) can use to process your private health insurance, Medicare, WorkSafe Victoria and Insurance Commission of Western Australia claims instantaneously.
With instant claims processing, you receive your health insurance benefit on the day of your treatment, rather than being out of pocket until your insurer assesses your claim.
HICAPS functions similarly to an EFTPOS machine, except it communicates with your insurer or the government instead of your bank.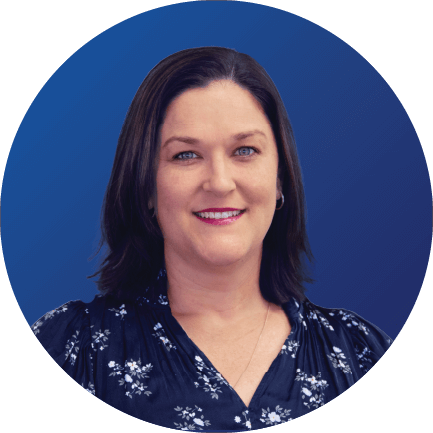 Expert tips for using HICAPS
Our health insurance expert, Lana Hambilton, has some tips on how HICAPS can help make claiming on your health insurance even easier.
Look out for convenient claiming methods
While most healthcare providers will have HICAPS terminals available to health fund members, there are still some that don't. If this happens, consider looking for funds that have other great claiming methods (such as mobile apps or branches) that help make claiming easy.
Pay less with your fund's no gap scheme
Have you noticed that some people swipe their membership cards on the HICAPS terminal and don't have to pay a gap? That's because some health funds offer no gap benefits with select providers, or 100% back on eligible services (such as optical) up to the annual limit. By comparing health insurance, you might be able to find a policy that offers no gap benefits for the extras services that matter to you!
Leave your membership card at home
Eligible members of selected health funds can now claim by tapping their smart phones and watches on HICAPS terminals instead of using their membership card. This makes it easier and even more convenient to claim.
How does HICAPS work?
Once you're ready to pay for your appointment, all you need to do is swipe your health fund card through your service provider's HICAPS terminal. The machine immediately sends the details of your claim to your insurer, and your claim should be processed in seconds.
If your extras cover policy pays the entire cost of your treatment, you won't have to do anything else. If your insurer's contribution only covers part of your treatment, you'll need to pay the remainder out of your own pocket (known as a gap payment). You can pay the gap using a debit or credit card through EFTPOS, or another method that suits you and your healthcare professional.
The HICAPS terminal can process up to 24 Medicare Benefit Schedule (MBS) item numbers per transaction.1 However, the actual maximum amount of item numbers per transaction can vary between health funds, so remember to check with your insurance provider before receiving treatment.
When you're entitled to a Medicare rebate for your treatment, you can scan your Medicare card at your providers HICAPS terminal and Medicare will deposit your rebate amount into your bank account via their Easyclaim system.
Using HICAPS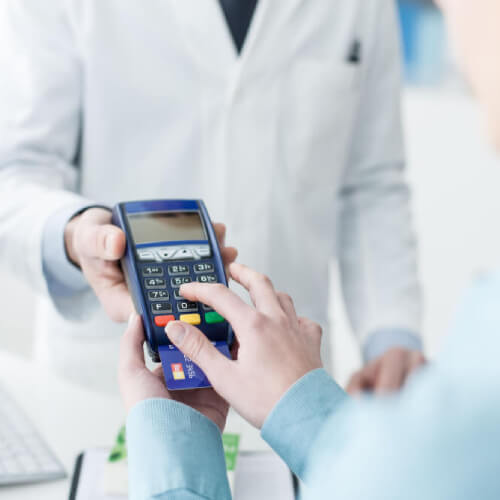 Who has access to HICAPS payments?
If you have either a Medicare or a private health insurance member card, you can take advantage of HICAPS as long as you're eligible for a rebate on the service you receive.
Depending on their health fund, overseas visitors should be able to use HICAPS for most out-of-hospital services, provided the service is included on their extras or Overseas Visitor Health Cover (OVHC) policy. Since overseas visitors typically don't have access to Medicare unless their home country has an Reciprocal Health Care Agreement (RHCA), they won't be able to use HICAPS for Medicare claims.
Which healthcare practitioners offer HICAPS?
You can typically claim most extras services (out-of-hospital services) through HICAPS. However, not every practitioner may offer HICAPS, so double check before going if you don't want to wait for your claim to be assessed.
Practitioners that typically offer HICAPS include:
Acupuncturists
Clinical psychologists
Dietitians
Exercise physiologists
Myotherapists
Occupational therapists
Optical dispensers
Osteopaths
Podiatrists
Psychologists
Remedial massage therapists
Speech pathologists
Which health funds have partnered with HICAPS?
At the time of writing, all Australian health insurers use HICAPS.2 However, you might not be able to use HICAPS for every type of treatment.
As such, it's useful to check your policy and chat to your insurer before making an appointment.
Here are the health insurers and brands that have partnered with HICAPS, according to the HICAPS official website:
Medibank
Mildura health fund
Bupa
Peoplecare
HBF
HCI health insurance
HCF
Onemedifund
Australian Unity
Latrobe Health Services
CBHS
Health Partners health fund
nib
Police Health
Navy Health
Doctors Health
St. Lukes
RBHS
Defense Health
Westfund
CMHBA
ADF Family Health
Frank
AAMI
Teachers Health
CBHS
hif
Suncorp
ahm
Territory health fund
GU Health
Union Health
Queensland Country
RT Health
Phoenix Health
AIA Health Insurance
Transport Health
UNI Health
ACA Health
APIA Health Insurance
API health fund
Qantas Health Insurance
CUA Health insurance
Emergency Services Health
TUH health fund
Hunter Health Insurance
Source: HICAPS.com.au (Updated April 2023)
Can I still use HICAPS if my health fund card doesn't have a magnetic strip?
If your health fund membership card doesn't have a magnetic strip, your fund may not be linked with HICAPS, or you may have an older card. If the latter is the case, you should contact your insurer to request a new one.
Are my treatment details kept confidential when I'm claiming my health fund rebate?
Yes, your details are kept confidential, as they're sent straight to your health fund and only viewable by your healthcare practitioner and insurer.
On top of this, HICAPS states it uses a 'secure encryption protocol' to safeguard your privacy.1
What's the difference between EFTPOS and HICAPS terminals?
HICAPS machines communicate between the healthcare provider and your insurer, Medicare or WorkSafe Victoria.
EFTPOS machines communicate between your healthcare provider and whatever financial institution you wish to use to pay for your treatment.
---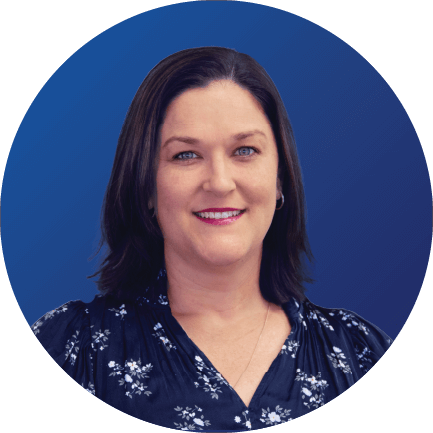 Meet our health insurance expert, Lana Hambilton
As Head of Health, Life, and Income Protection Insurance at Compare the Market, Lana Hambilton is passionate about simplifying the comparison process and educating Australians about the value and benefits private health insurance can offer and the critical role it plays in our medical system. She firmly believes that health insurance provides choice in one of the most important aspects of life – our health – and has experienced countless cases over the years where peace of mind comes through the ability to choose when, where, and who will treat you.
Lana has 15 years' experience in the health insurance and insurance comparison industries. She's also a Board Member of the Private Health Insurance Intermediaries Association.
---
Want to know more about health insurance?