Why take out dental cover?
Dental cover plays an important role in looking after your oral health. Since Medicare typically doesn't pay for dental treatment, you will need to take out dental cover or pay the full cost out of pocket. Here's why dental cover can be beneficial:
On average, Australians spend around $253 on dental fees each year.1 Between the cost of check-ups, cleanings, braces and more, the cost of dental care can really add up. Dental cover can pay some or all of the cost of your regular care up to the annual limit and give you the peace of mind that you won't have to break the bank if the unexpected arises.
Depending on your policy, dental cover can also pay towards cosmetic dental work. This means you could be covered for teeth whitening, new crowns or even implants to replace missing teeth.
Just because Medicare doesn't cover out-of-hospital dental care, doesn't mean it's not important. In fact, poor oral health has been linked to several other health issues including heart disease and respiratory illnesses.2
Choosing cover for dental
Dental cover is a common benefit included on extras health insurance policies. With so many policies offering cover for dental services, it can be hard to decide the right one for you. Here are a few things you should consider when purchasing dental cover:
Limits. When you claim on an extras insurance policy, there are limits on the total amount you can claim. These limits vary between policies, so it's important that you choose a policy with limits that suit your insurance needs.
Level of cover. Extras health insurance policies are typically divided into levels based on their cost and the services they cover. The right level of cover for you will depend on personal circumstances like your budget, healthcare needs and lifestyle.
Life stage. The right cover for you will also depend on your stage of life. For example, you may want cover for orthodontics if you have young children who might need braces, or you may be an older Australian who wants cover for dentures, implants or tooth removal.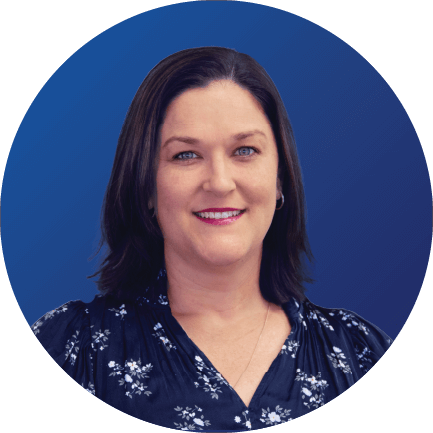 Expert tips for choosing the right dental cover for you
Our health insurance expert, Lana Hambilton, has put together some tips on how to find the right dental cover for you.
Look out for your health fund's agreement dentists.
You'll be glad to know that with dental cover, you're free to visit any qualified registered dentist of your choice. The difference is whether your health fund has preferred dentists that they have agreements with. These agreements usually provide members with more transparent pricing before seeing the dentist, reduced costs due to better negotiation and, in some cases, even gap-free treatment.
Decide if you want dollar or percentage limits.
The amount you get back on your dental work can vary from fund to fund. Some policies provide percentage-back refunds for your dental bills, up to an annual limit, compared to others who provide fixed-dollar benefits. If your dentist is more expensive than others, the percentage option may be more in your favour.
Understand all the limits that apply.
When you take out an extras policy for dental treatment, make sure you're aware of the different claim limits that apply. Not only will you have an annual limit (which limits how much you can claim per year), you may also be subject to group limits, sub-limits, service limits and more. While a policy with more limits may be cheaper, it will also restrict how you can use your new cover.
How dental cover works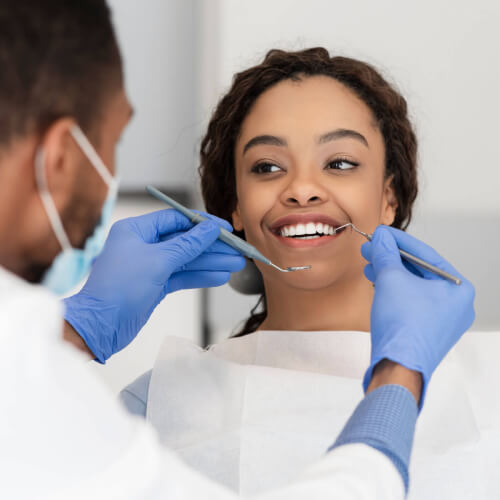 Can I get health insurance for only dental treatment?
You're unlikely to find a standalone policy in Australia that only provides cover for dental treatment. Most dental services are covered by extras policies, which also include cover for other services like physiotherapy, optical and chiropractic.
Private hospital cover won't include most dental treatments, as they take place outside of hospital. However, some policies can help pay towards in-hospital dental treatment and operations like wisdom tooth extraction.
With a combined hospital and extras health insurance policy, you could be covered for dental treatment both inside and outside of hospital. This might be the best option if you need complex dental work that requires surgery in a hospital and follow-up appointments in the dentist's office. Even if you don't require follow-up appointments in the dentist's office, you may still need an extras policy with the appropriate level of dental cover for your in-hospital procedure. For example, if you need to have your wisdom teeth removed in hospital, the rebate for the extractions themselves will be determined by your extras policy.
Waiting periods for dental cover
The length of time you'll have to wait before being able to claim on dental benefits will vary depending on your health fund, your policy and the treatment you're claiming for.
Each health fund sets its own waiting periods for extras policies, but here's how long typical waiting periods might be for dental cover:3
| | | |
| --- | --- | --- |
| 2 months | 12 months | 12+ months |
| General dental will typically have a two-month waiting period, which means you may have to wait this long after taking out your policy if you want your health insurance to help pay for your clean, scales or fillings. | If you want to get a major dental procedure done (e.g. crowns or bridges), you'll generally have a 12-month waiting period before you can claim for treatments on your health insurance policy. | Some higher-cost procedures like orthodontics (e.g. braces) may have a 12-month wait or can even stretch to 2 or 3 years. |
It's essential to take out cover well in advance so that you've served those waiting periods by the time you start experiencing any issues. When comparing and purchasing extras health insurance, make sure you confirm your applicable waiting periods.
Do I have to re-serve my dental waiting period if I change health funds?
If you're moving straight from an old to a new health funds and you've already served your dental waiting period, you most likely won't have to wait again for the same treatments and services provided you switch to the same or lower level of cover.
However, if you want to claim a treatment or service you weren't previously covered for – or you want to enjoy higher claiming limits – you'll have to serve your waiting period from the start for the additional benefits.
Out of pocket dental expenses
In most instances, you will have some out-of-pocket expenses. However, some funds offer gap-free dental when you see a preferred provider. This refers to a dentist who has agreed to charge no more than your health fund will cover. As such, it's worth checking your health fund's website to see if they list any gap-free dentists.
Dental cover for kids
Dental care for kids can get expensive; between braces, wisdom teeth, mouth guards and chipped teeth, you might end up taking your young ones to the dentist more than you think. Luckily, if you're already on a couples or family policy, you may be able to add your child to it at no extra cost. This will depend on your health fund.
You'll want to make sure your policy includes appropriate coverage for your child's needs and review your cover often. There can be waiting periods for any additional coverage or person you add, so change early to serve your waiting periods in time.
There's also the Child Dental Benefits Schedule (CDBS) scheme to consider, which sits outside of a private health insurance policy. It's a service run by the Australian Government that provides eligible children up to $1,026 towards dental treatment over two calendar years. The eligibility criteria is based on families who are receiving selected government payments through Centrelink.
Read more about health insurance for children and dependents here.
What dental cover includes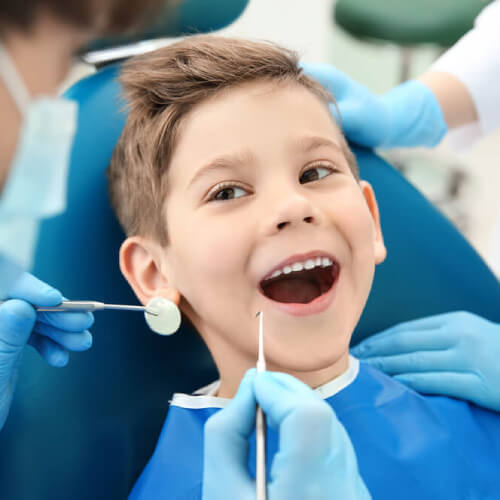 What are the different levels of cover?
If you require dental treatment, private health insurance can provide varying levels of coverage to match your needs and contribute to the cost of dental treatments.
Extras policies typically include a range of services that can be categorised into four main groups: general dental, major dental, endodontic and orthodontics. Your level of cover and your insurer will determine what exactly is included in your policy.
General dental
Usually helps pay for preventative treatments like:
Oral exams
Scale and cleans
Simple fillings
Fluoride treatments
X-rays
Tooth extractions (can be general dental or major dental, depending on the item number your dentist uses and the policy you have)
Major dental
Generally, covers more complex treatments, such as:
Tooth extraction (can be general dental or major dental, depending on the item number your dentist uses and the policy you're on).
Wisdom teeth removal (can be general dental or major dental, depending on the item number your dentist uses and the policy you're on). This can also be performed in a hospital and so may require private hospital insurance.
Complex fillings for the treatment of tooth decay and damage.
Crowns and bridges (dental implants for a single damaged tooth or multiple teeth).
Veneers (thin implants that cover the front of the tooth for generally cosmetic reasons).
Dentures.
Endodontic
The practice of treatment for the soft tissue of teeth including:
Root canal therapy, which is an endodontic procedure to dig into a cracked tooth and extract inflamed tissue.
Periodontics, which is the treatment of gum tissue diseases like gingivitis, infection and inflammation.
Orthodontic
The process of correcting teeth and jaws that aren't in the right position, usually with braces or Invisalign. Orthodontic treatment is typically only included on higher levels of cover and comes with longer waiting periods.
Does health insurance cover visits to any dentist?
Yes, health insurance contributes towards the cost of dental work with any qualified registered dentist. However, some health funds offer additional benefits such as no gap payment if you visit dental clinics or healthcare specialists they've partnered with or their own health fund-owned dental clinic.
You should also check whether your fund accepts claims via HICAPS. This system enables the dentist to process your health fund claim on the spot rather than you paying the bill upfront then claiming back the benefit from the fund.
Does health insurance cover the cost of dental implants?
Yes, some extras health insurance policies can pay towards the cost of a variety of dental implants, although you will likely still need to pay some out-of-pocket costs. As a more expensive service, you will also typically have to serve a longer waiting period before you can claim for dental implants.
Does extras health insurance cover cosmetic dental surgery?
Yes, provided that adequate cover is taken out, extras health insurance can cover cosmetic dentistry to improve your appearance. Extras policies can potentially include dental cover for:
Crowns (custom-made tooth cap)
Implants (replaces lost or missing teeth)
Veneers (bonding porcelain or resin)
Teeth whitening
Orthodontics (e.g. braces, dental aligners).
Your cover will vary depending on your health fund and policy. Check your policy brochure or call up your insurer to determine what cosmetic dental treatment it covers.
Does health insurance cover Invisalign?
Yes, some extras health insurance policies can cover Invisalign treatment (clear aligners for teeth) under orthodontics, as it's treated similarly to traditional braces. However, not all policies cover Invisalign treatment; even if they do, you will have to serve the waiting period for orthodontics.
If you're getting health insurance just to get Invisalign treatment, make sure your policy covers it and you're aware of any limits and waiting periods.
Dental cover limits
Your limits will depend on your policy; some health insurance policies offer higher dental claim limits than others. That's why it's so important to compare policies and look for those with generous claim limits on the services you need!
With extras policies, your dental cover may be subject to:
Annual limits (e.g. $700 per year on dental)
Sub-limits (e.g. maximum of $300 out of the $700 on major dental)
Dollar limits per item number
Group limit with other ancillary services (e.g. a group limit to spend across all general dental, major dental and endodontic services)
Lifetime limits (e.g. $2,900 to spend on orthodontics in each persons lifetime)
Service limits (e.g. periodic and oral exam payable once every six months)
Per person limits (e.g. $500 annual limit per person).
These limits mean your health fund will only cover up to the stated limit, and you will have to contribute the rest. Benefits can be paid as a set dollar amount or a percentage of the total cost.
---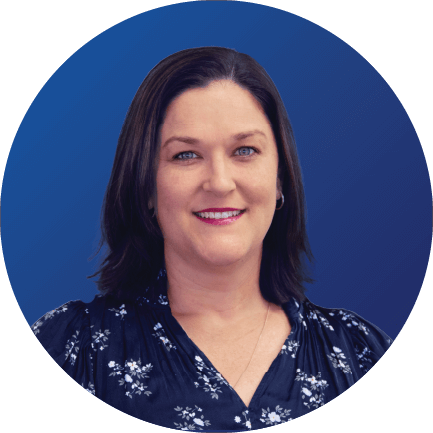 Meet our health insurance expert, Lana Hambilton
As Head of Health, Life and Income Protection Insurance at Compare the Market, Lana Hambilton's passion lies in helping Australians find the right products for their needs.
Take dental cover, for example, which can be purchased through your extras policy. In Lana's opinion, dental cover is essential. With the appropriate extras policy in place to cover preventative measures (such as regular dental check-ups), you could avoid more costly issues in the long run.
Lana has 15 years' experience in the health insurance and insurance comparison industries. She's also a Board Member of the Private Health Insurance Intermediaries Association.
---
Want to know more about dental cover?