Looking after your teeth can be expensive. Data from the Australian Institute of Health and Welfare (AIHW) shows that one-fifth of Australians over 15 avoided or delayed going to the dentist due to cost in 2019-20.1
Maintenance from a dental professional is crucial to protect those pearly whites, but it doesn't have to cost you an arm and a leg. A health insurance policy with good dental benefits can help maintain your oral health.
So, what private health insurance options are available to you, what is dental insurance and is it worth it?
What is dental insurance, and can I get dental insurance only?
You're unlikely to find a standalone dental insurance policy in Australia which only covers dental, and hospital cover will also not include dental in most cases. Private hospital policies can help pay towards in-hospital dental treatment and operations such as day surgeries for wisdom tooth extraction, but overall, dental is a benefit predominantly covered by extras health insurance.
Extras health insurance policies can include a range of dental services from general and routine dental such as cleans, scales, fillings and extractions to major dental such as crowns, bridges and dentures or plates.
This dental cover will help pay toward the treatment performed in the dental surgery.
You can have a combined hospital and extras health insurance policy that includes dental cover alongside other benefits from both types of policies.
Which dental services does extras insurance cover?
If you require dental treatment, private health insurance can provide varying levels of coverage to match your needs and contribute to the cost of dental treatments.
Extras policies typically include a range of services which can be categorised into four main groups: General Dental, Major Dental, Endodontic and Orthodontics. Your level of cover will determine what exactly is included in your policy.
General dental helps pay for preventative treatment services like oral exams, scale and cleans, simple fillings, mouthguards, x-rays, tooth extractions and even teeth whitening in some cases. You can gain cover for general dental treatments by taking out an extras policy and serving any applicable waiting periods prior to undergoing any treatments.
Major Dental generally covers more complex treatment, such as:
Tooth extraction: tooth removal due to decay or damage (can be basic dental or major dental depending on specific item numbers the dentists use and the policy you are on).
Wisdom teeth removal: removing wisdom teeth if they damage surrounding teeth or gums (can be basic dental or major dental depending on specific item numbers the dentists use and the policy you are on – at times this can also be performed in a hospital and may require private hospital insurance).
Complex fillings: treatment of tooth decay and damage.
Crowns and bridges: dental implants for a single damaged tooth or multiple teeth.
Veneers: thin implants that cover the front of the tooth, generally cosmetic.
Dentures: removable prosthetic teeth.
Endodontic is the practice of treatment for the soft tissue of teeth including:
Root canal therapy: endodontic procedure to dig into a cracked tooth and extract inflamed tissue.
Periodontics: treatment of gum tissue diseases like gingivitis, infection, and inflammation.
Orthodontic work meanwhile is the process of correcting teeth/jaws that aren't in the right position, usually with braces or Invisalign.
Depending on your level of cover, you may not have access to all these treatments and services. More complex dental treatment (e.g. orthodontic or endodontic) may only be covered through higher-level extras policies.
As extras policies differ from fund to fund, treatments that are generally covered under Major Dental could be covered under General Dental instead and vice versa.
It's important to review your policy regularly to see whether you have the most relevant cover for your circumstances.
Does health insurance cover dental surgery in a hospital?
Yes, health insurance can cover dental surgery in a private hospital (e.g. surgery to remove wisdom teeth or dental implant surgery). These procedures are covered under hospital insurance, not extras insurance. Also, dental surgery is typically covered under Bronze Plus, Silver or Gold category health insurance policies.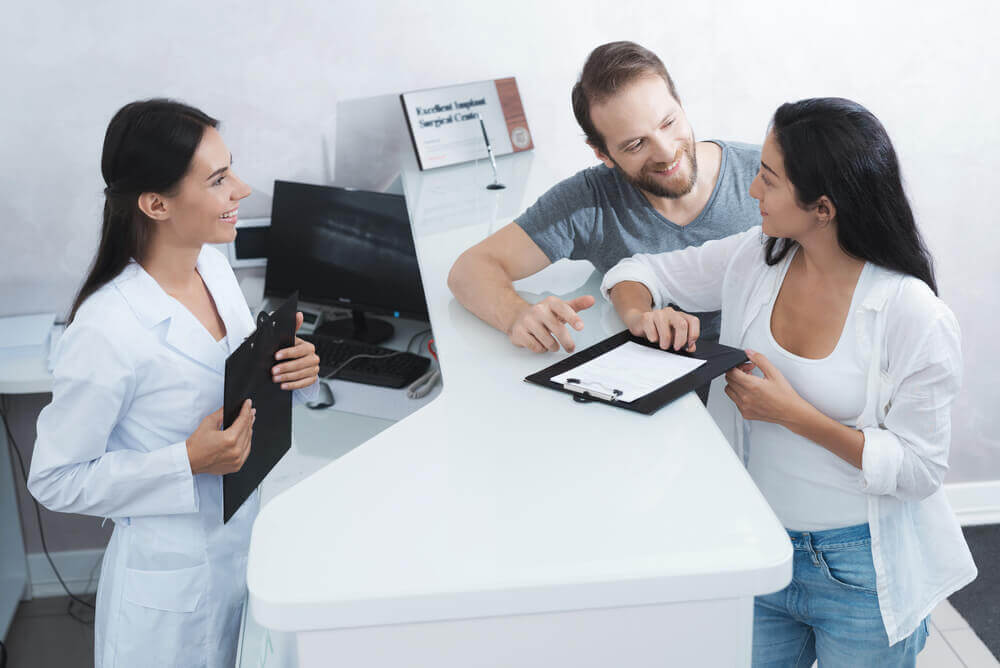 How long will I wait before I can claim on dental health insurance?
The amount of time you'll have to wait before being able to claim on dental benefits will vary depending on which health fund (i.e. insurer) you're with and what treatment you're claiming on.
Each health fund sets its own waiting periods for extras policies. Here's how long typical waiting periods might be for dental cover: