Why take out family health insurance?
Since very few health funds offer health insurance for children only, a family health insurance policy may be the best way to cover your young ones. Other benefits of a family policy include:
Kids' dental costs can really add up, especially if they need braces or any other orthodontic work. With a family extras policy, you could significantly reduce the cost of dental treatment.
If your child is injured at school and an ambulance is called, you may be responsible for the ambulance fee. However, an appropriate ambulance cover policy could cover these costs.
You may need to be on a family policy for your baby to be covered from birth. This can be important if your newborn is moved to a private intensive care unit (ICU), which can be very expensive.
Choosing cover for your family
Once you've decided you want a health insurance policy for your family, the next step is to compare and browse. Here are a few things to look out for on a family health insurance policy:
The maximum age that your dependants can be covered on your family policy differs between health funds. This may also depend on if they're studying, their relationship status and more.
Health funds will often have no-gap or known-gap agreements with different doctors and hospitals, which you may want to consider when comparing cover.
You will need to decide if you want hospital cover, extras cover or both under a combined cover policy.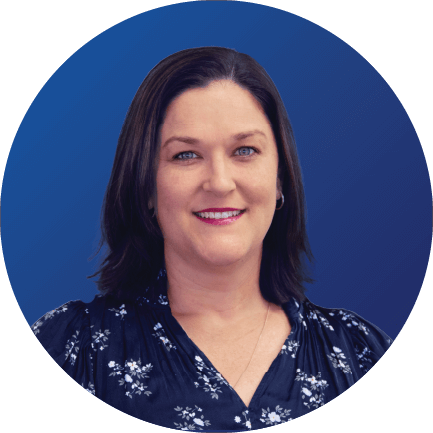 Expert tips for finding the right family health insurance
Our health insurance expert, Lana Hambilton, has some useful tips on how to choose the right family health insurance policy for you.
Look for a family-friendly policy
When comparing family health insurance, keep an eye out for health funds that provide additional benefits for children. Look for features such as no excess or co-payments for hospital admissions, or even no gap on some extras services such as general dental check-ups.
Speak to an expert
There are many options out there to cover your family with private health insurance. This is why speaking to a health insurance specialist can be so important. With health cover, you can have the peace of mind of knowing that everyone in your family has greater access to high-quality health care.
Avoid the MLS
If your household income requires you to hold hospital cover to avoid the MLS, all members of your family must be included on the policy. Only including the adults or highest income earner won't exempt you from the MLS.
How does family health insurance work?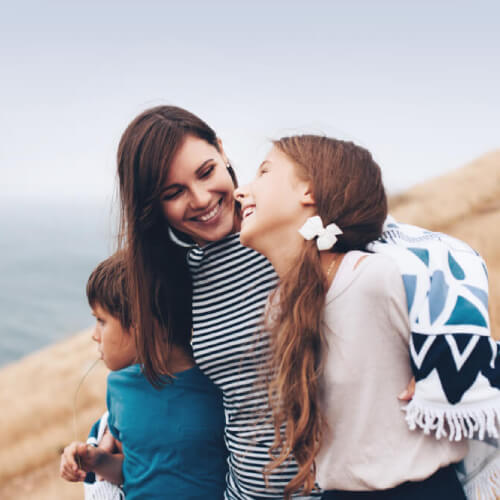 Types of cover
Typically, insuring your family members under a family health insurance policy means they're covered for the same treatments and services as you.
There are generally three family health cover options available to you in the market, and the right choice for you will depend on your family's health needs and financial circumstances. Your options are:
Hospital cover. Hospital cover contributes towards the cost of surgeries and hospital treatment for you and your family. There are four tiers of hospital cover: Basic, Bronze, Silver and Gold, with each level of cover offering more inclusions and contributing towards a wider range of services. You can also get Basic Plus, Bronze Plus and Silver Plus if your insurer offers a policy with cover above that tier's minimum requirements.
Extras cover. With an extras cover policy, you'll be able to claim a rebate on various medical expenses outside of the hospital that Medicare doesn't pay towards. This includes dental, physio, podiatry, some natural therapies and more.
Combined hospital and extras cover. If you want family health insurance that pays towards treatment both in and out of hospital, you can take out hospital and extras cover as combined health insurance.
What are the tax benefits of health insurance for families?
If the price of premiums makes you hesitant to invest in private health insurance, you'll be happy to hear that in Australia, the government can cover some of the cost of health insurance.
The private health insurance rebate is based on your household's taxable income and applies to hospital, extras and standalone ambulance policies. If eligible, you can claim your rebate on your tax return or as a discount on your health insurance premium.
Having a family private hospital insurance policy can also save you paying the MLS. If you and your partner have a combined income that triggers that MLS, you may pay between 1% and 1.5% extra at tax time if you don't hold private hospital cover.
Keep in mind that the Australian Government rebate for private health insurance and the MLS are generally based on income thresholds and may not be applicable to everyone.
Can I add my parents to my family's health insurance policy?
You can't add your parents to your family health insurance policy – only your spouse or de facto partner and dependent children.
Your parents may therefore want to consider taking out their own health insurance policy.
Can I get cover just for my child but not for myself?
Some health insurers do provide cover for children only, though these policies are rare. Most family health insurances cover nearly all immediate family members (bar your parents and siblings), including birth children, stepchildren, adopted children and foster children. In some of these instances, you might need to provide additional information about when your dependents entered your care.
What do I do with my health insurance when my children leave home?
When it comes to dependants, age limits on family health insurance policies can range from 18 to 31 years old. While this may depend on several factors, such as whether they're studying, in a de-facto relationship, married or employed full-time, you may be able to keep them on your policy even after they've moved out.
Once they leave the nest and are no longer covered by your private health insurance, it's time to contact your health fund to discuss moving to a singles or couples policy, depending on your situation.
What's the best health insurance for families?
There's no particular health insurance policy that's best for all families, as everyone's needs are different. Comparing policies based on their coverage and price against your family's medical needs and budget can help you find a policy with great value.
One extra thing to look for is whether a particular health fund has a no-gap or known gap agreement with a hospital or doctor. Going to that doctor or hospital for treatment can help you avoid or reduce out-of-pocket costs, or at least know what they'll be beforehand.
What if my child is injured at school?
If your child is injured at school, it's important to note that while the school should have liability insurance, it might not have accident insurance to cover the cost of healthcare. Schools have a duty of care and will provide first aid, call an ambulance if needed and notify parents.
Any expenses relating to care, including emergency ambulance trips, are borne by you. In situations like these, ambulance cover and private health insurance can pay a benefit towards these expenses and help to provide peace of mind.
When to take out family health insurance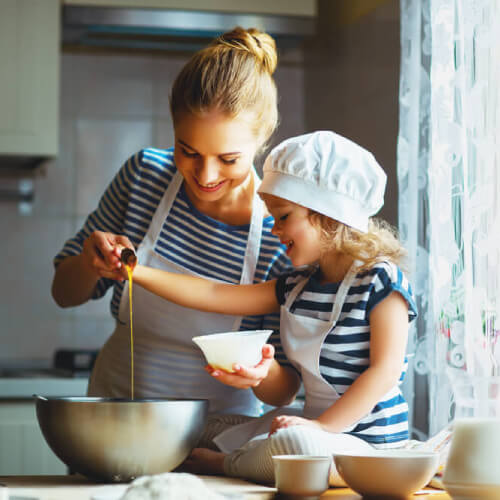 Each family has unique health needs, so it's important to consider the life stage you and your family are at when it comes time to choose health insurance. Here are some scenarios when you should consider taking out health insurance for your family.
You're starting your family
Having your first child is something special, but it also means it's time to start preparing. Anyone hoping to start a family should consider taking out hospital cover well in advance. If you don't already have an appropriate level of health insurance, you'll need to take out cover and serve a 12-month waiting period prior to the baby's arrival if you want to give birth in a private hospital and claim a benefit from your health fund.
You should also check with your health fund to understand what you need to do for your child to be covered from birth. You may need to upgrade to a family policy up to 12 months before your due date for your newborn to be covered.
For more information on health insurance for new families, see our guides for couples planning a family or health insurance for single parents.
You have a couple of young ones
When it comes to your second or third child, you may be able to add them to your family policy at no extra cost. If you're not planning on having any more kids, you may want to consider whether it makes sense to move to a lower level of cover so you're not paying extra to be covered for pregnancy and birth.
This is also a good time to consider extras cover so your children have access to subsidised services, such as dental. This is because it's recommended by the Australian Dental Association that your child has their first dentist appointment when their first tooth is visible or they turn one year old.1
When you share an extras policy with your children, you may also be subject to per person limits on top of your standard sub, group, lifetime and annual limits.
Your kids are in school
As your kids go through school, prepare for some new and unexpected expenses. They may require orthotics from a podiatrist, glasses from an optometrist or orthodontic work like braces and aligners. All these treatments fall under extras cover, with orthodontics typically being included on more comprehensive policies.
If your child plays sports, you'll also want to consider if they need to be covered for physiotherapy, chiropractic or remedial massage in case of a sports injury. Other extras policies might include cover for counselling and psychology to help look after their mental health.
Your teenagers are growing up
The age your child can stay on your policy will differ between health funds, with some funds covering eligible dependants until 31. Your children may need to meet specific criteria to be included on your cover, such as being a student dependant, not being married or in a de-facto relationship and more.
While they're still classified as a child or student dependant by your health fund, they can generally be included on your policy at no extra cost. Just because the kids grow up doesn't mean they don't need looking after. Once they're old enough, though, consider encouraging them to take out their own policy.
Why take out health insurance for your family?
With private health insurance for families, your loved ones will be able to claim on treatment out of hospital or through the private system, provided the service is included on your policy, the relevant waiting periods have been served and all claiming requirements have been met.
When thinking about whether to take out family health insurance, here are a few positives to consider:
It's a financial safety net for serious and minor health concerns. This is something many Australians eagerly seek out to provide peace of mind. A family health insurance policy with extras and private hospital cover insures you, your partner and your children for a broader range of issues.
Choice in treating doctor. With a private hospital insurance policy, you can have a say in the doctors that treat you as a private patient (subject to availability).
Save on expensive healthcare costs. Trying to save money for your children's future, your retirement or both? The possibility of having to fork out cash for expensive healthcare is not ideal. With an appropriate level of private health insurance, your health fund will contribute towards eligible costs.
Recover in your own private room in the hospital (should one be available).
Treatment when you need it. If you can avoid public hospital waiting lists, you and your children will be happier for it.
Subsidised treatments and services. Whether it's dental check-ups or trips to the physiotherapist, parents can appreciate the value of an extras policy that can contribute towards these costs.
One of the great things about family private health insurance policies is that some funds will allow you to upgrade your couples policy to cover your dependent children at no extra cost. This is true regardless of whether you're a family of three, four or even more! Depending on your insurer, children up to the age of 18-31 may also be covered. All you need to do is provide some details about your child to add them to your policy.
---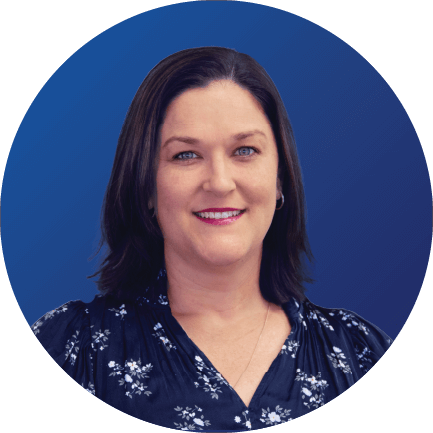 Meet our health insurance expert, Lana Hambilton
As Head of Health, Life, and Income Protection Insurance at Compare the Market, Lana Hambilton is passionate about simplifying the comparison process and educating Australians about the value and benefits private health insurance can offer and the critical role it plays in our medical system. She firmly believes that health insurance provides choice in one of the most important aspects of life – our health – and has experienced countless cases over the years where peace of mind comes through the ability to choose when, where, and who will treat you.
Lana has 15 years' experience in the health insurance and insurance comparison industries. She's also a Board Member of the Private Health Insurance Intermediaries Association.
---
Want to know more about family health insurance?