Looking after your family's health pays dividends to your future. Families take care of each other, share their lives together, and are the #1 source for birthday pressies each year!
There's no way to predict when you or your kids might become sick or suffer an injury, but you can take some steps to prepare for such circumstances. This is where private health insurance comes in.
What to look for in family health insurance
Each family is unique and health needs will differ, so it's important to consider the life-stage you and your family are at when it comes to health insurance and the medical treatments you might need.
You're starting your family
Having your first child is something special, but it also means it's time to start preparing. Our best advice to anyone hoping to start a family is to take out cover early on. That way, you won't miss out on (private) obstetrics cover or assisted reproductive treatment (should you need it)  – both of which have a 12 month waiting period.
We outline the particulars for couples starting a family. Don't worry if you're a single parent, as the advice applies to everyone!
You have a couple of young ones
Maybe now that you've had one or two children and they're out of diapers, you aren't thinking about having any more at the moment. Even if this is the case, you've still got to look out for the health of the kids you already have!
Family cover ensures you have access to benefits like:
treatment as a private patient;
subsidised medications;
dentist check-ups;
and more!
While the above features are all subject to what's available with your particular insurer, there are plenty of products out there that offer these at a reasonable price.
Your kids are in school
When the kids hit school, prepare for some new and unexpected expenses! Maybe they turn out to have flat feet and require orthotics from a podiatrist, or perhaps their eyesight isn't perfect and they require glasses.
Extras cover in particular becomes quite important at this age as all these extra expenses begin to pile up, so make sure you review your cover every year to be certain you're getting the best value possible.
Maybe your child is involved in sports? If that's the case, extras with physiotherapy might come in handy if they're injured. Other extras policies might include cover for counselling and psychology to help look after their mental health.
Your teenagers are growing up
Your kids can stay on your family health insurance policy until their 20's (depending on which health fund you're insured by), potentially at additional cost to your policy. After that, they're on their own!
Until then, you can set them up for life with the perfect smile – maybe now's the time to get orthodontic work done and fit some braces to their teeth? Or maybe they're planning a big trip overseas for schoolies? Their travel vaccinations may be covered (in part) by your policy too, depending on coverage.
Just because the kids grow up doesn't mean they don't need looking after. Once they're old enough though, point them towards paying for their own policy.
Why take out health insurance for your family?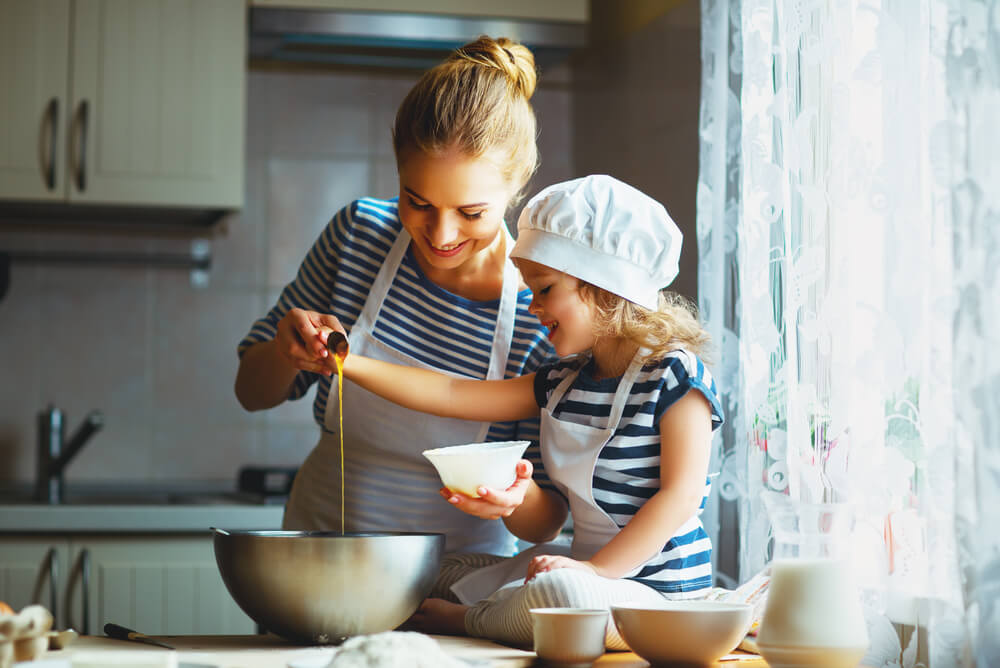 It makes sense to have all the health needs and priorities under one roof neatly and collectively accounted for. A family health insurance policy with extras and private hospital cover insures you, your partner and your children.
There are many reasons to consider taking out family health insurance:
It's a financial safety net for serious and minor health issues.This is something many Australians eagerly seek out and provides peace of mind.
Want to choose your doctor? With a private hospital policy, you can do that!
Trying to save money for your children's future, your retirement, or both?The possibility of having to fork out cash for expensive healthcare is not ideal.
Recover in your own private room in the hospital (should one be available).
Treatment when you need it. One thing kids don't tend to do well is wait. If you can avoid public hospital waiting lists, you'll be a happier parent.
Need help paying for out-of-hospital services? Whether it's dental check-ups or trips to the physiotherapist, parents can appreciate the value of general treatment cover with an extras policy.
One of the great things about a family private health insurance policy is that your children and dependents are generally covered under your couples policy at no extra cost! This is true regardless of whether you're a family of three, a family of four, or if you have even more children up to the age of 18 – 25 depending on your insurer. All you need to do is provide some details about your child to add them to your policy.
When it comes to finding cover to suit your family's priorities, it's simple enough to find cover that fits the bill.
Tax benefits for families with private health insurance
If the price of premiums is making you a tad hesitant to invest in private health insurance, you'll be happy to hear that the government can give you a helping hand.
The private health insurance rebate is based on income and applies to hospital, extras, and standalone ambulance policies. You can claim your rebate at tax time on your tax return, or as a discount on your health insurance premium.
Having a family private hospital insurance policy can also save you paying a surcharge on the Medicare Levy. Depending on you and your partner's combined income, you might face a Medicare Levy Surcharge (MLS) of between one to 1.5% extra on your Medicare Levy at tax time.