So you're starting a family. Congratulations! Bringing a child into the world is a joyous time.
As you already know, there's plenty of planning involved with starting a family. For one, you may be interested in purchasing or switching over to family health insurance policy.
This will ensure that your whole family will be covered for mishaps that might happen along the way.
Which health insurance policies cover pregnancy?
Pregnancy services are covered by Gold and selected Plus (+) hospital policies. These services include any private hospital care associated with your pregnancy and childbirth, along with assisted reproductive treatments. For more information on what's covered by each tier, visit our health insurance categories page.
It's important to note that pregnancy-related benefits have 12-month waiting periods. So, if you're looking to start a family, you should consider taking out health insurance before trying to conceive.
Can I get private health insurance if I'm already pregnant?
Yes, you can still get private health insurance while you're pregnant. However, health insurance won't cover pregnancy-related procedures until you serve the 12-month waiting period. Therefore, if you're pregnant and want to give birth in a private hospital, you'll have to pay for it out of pocket.
Does health insurance cover newborns?
Even if you have not served all your waiting periods, you can make sure your baby is covered at birth (for non-pregnancy related procedures). It's important to speak to your fund as you may need to upgrade to a family policy before the baby is born. Often family cover is similar or doesn't cost more than a couples policy, and children are typically covered for free until they turn 18 (or longer for full-time students).
When should I add my child to my health insurance?
The time you should add your child to your health insurance will vary depending on your provider. Majority of funds will expect you to change to a family policy from the expected due date (adjusted when the baby arrives to birth date). However, some might require you to be on a family policy up to 12 months prior to the birth of the baby. Read your policy's Product Disclosure Statement (PDS) for information specific to your health fund.
If you're looking to switch to a family policy, you can also try our free health insurance comparison service. In just minutes, you can compare prices and benefits of multiple reputable providers on one page.
Top health insurance tips when planning a family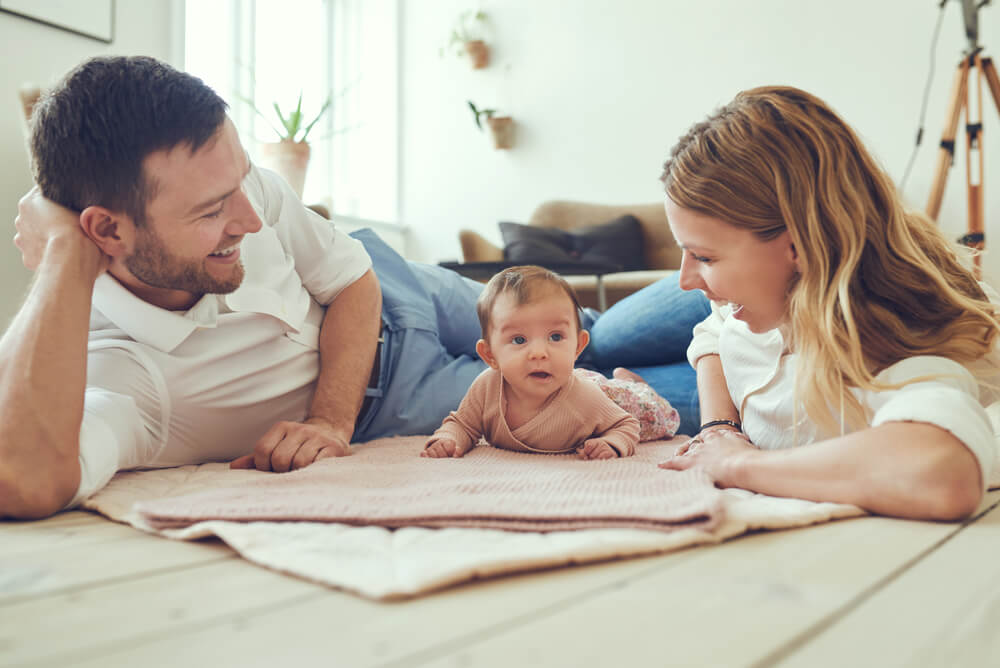 Are you looking to take out health insurance? Perhaps you want to add the latest addition to your family to your current policy? These three tips should help you on your way.
1)      Take out insurance in advance
Consider taking out health insurance before trying to conceive. There are a couple of good reasons for this:
there's a 12-month waiting period for pregnancy- and birth-related coverage in private hospitals; and
reproductive services also have waiting periods up to 12 months.
2)      Claim on great benefits before 'bub' arrives.
Hospital cover allows you to stay in a private hospital in a private room (if available). You can also choose your doctor and have doctors' fees and associated labour ward costs covered. While you can't claim your obstetrician's consultations through private health insurance, Medicare can help subsidise these fees.
For extras cover, you may be able to claim birthing classes, remedial massage, physiotherapy and other support services prior to bub's arrival.
3)      Switching from couples to family cover
Even if you already have couples cover, you'll want to consider taking out family health insurance before the baby is born. Depending on your insurer, many family policies carry higher group limits on extras benefits and include additional items such as additional dental or cancer council products like sunscreen for your new bub!
How do I get health insurance for my baby?
If you're looking to make sure your child will be covered, our free health insurance comparison service can help you find a family policy.
Why go to multiple sites to when you can compare your options with us?