Whether it's exercising early in the morning, eating a healthy lunch, or stopping in at the doctor's at the end of the day, taking care of your health is a 24/7 responsibility. However, we can help you shoulder the burden in one specific area: private health insurance.
When it's just you working and paying the bills, it's vital to safeguard your health as exhaustively as possible. Taking out health cover from any one of Australia's health funds is an ideal way to do this.
So, why take out singles health insurance? Here are a few reasons.
Health cover when you're young, peace of mind when you're older
When you're young, you likely want just the basics! After all, younger Aussies may not have as many healthcare need as the older generations. That probably means taking out low-level singles hospital cover (just in case the unexpected arises) and maybe a few benefits from an extras policy.
Extras insurance covers treatments not subsidised by Medicare, like dental check-ups, optometry (such as prescription glasses) and physiotherapy. Because of this, it can be terrific value for money and could mean you get to enjoy the Private Health Insurance Rebate – where the government helps pay for your private cover. If you're a high-income earner, having a singles health insurance policy means you might also avoid paying the Medicare Levy Surcharge.
Taking out private health insurance when you're aged 18-29 also means you may be able to take advantage of the Age-Based Discount, which can be up to 10% off your premiums!
Health insurance that grows with you
As you approach your thirties, taking out hospital cover becomes more of a priority so you can avoid the Lifetime Health Cover (LHC) Loading. If you have a hospital insurance policy by 1 July following your 31st birthday, you'll avoid this loading. If you don't, you'll pay two per cent more in premiums for every year you choose not to take out cover. For example, if you take it out at age 40, you'll pay 20% more in premiums!
When you reach middle age, you probably start to take your health more seriously, since it's something you'll want to protect over the long haul. Because of this, many older Australians like to take out cover that's quite comprehensive; treatment in private hospitals is a given, but also access to the full suite of extras available through your health fund.
Avoid long public waiting lists
A report by the Australian Institute of Health and Welfare (AIHW) looked at the average waiting times for public hospital admissions for elective surgery in Australia. This is what they found:¹
| | |
| --- | --- |
| Patients | Days waited |
| 50% of patients | 40 |
| 90% of patients | 268 |
| Proportion of patients who waited more than 365 days | 1.80% |
¹Source: AIHW, Elective Surgery Waiting Times, pg 25
Sure, you may end up the exception to the rule and not need to wait anywhere near this long for your elective surgery. Also, you are seen to immediately in emergencies.
However, compared to private patients' average wait time of 22 days for elective surgery, you might understand why this is one of the more compelling reasons singles across the country enjoy private health insurance. They can avoid public hospital waiting lists for specific procedures, and you can too with singles health insurance.
Frequently asked questions
How to find great-value singles health insurance
If you want to take out singles health insurance, a great way to find a good deal of premiums and benefits is by shopping around and comparing your options.
When looking for a singles health insurance policy, it's essential to consider things like:
Which level of cover you want. The four tiers of hospital cover – Basic, Bronze, Silver and the top level of Gold, as well as the 'plus' policies – each include an increasing number of treatment categories, so you'll have to work out which medical services you want to cover and choose the corresponding level.
How much you'll pay for it. It's generally a good idea to stick within your budget and not pay more than you can afford, but you should also make sure you'll be getting adequate cover for your money.
How much you'll pay when you need to claim. Make sure you check the Policy brochure of any policy before purchasing it so you know how much your excess and gap payments may be.
Luckily, you don't have to go far to compare singles health insurance, as you can head straight over to our health insurance comparison service! Our service is fast, simple and completely free to use. Simply enter a few details about yourself and the type of coverage you want, and our service will sort through the range of policies we have on offer.
---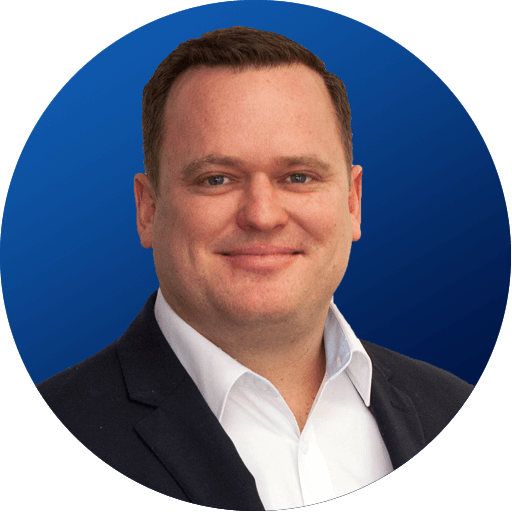 Meet our health insurance expert, Anthony Fleming
As General Manager of Health Insurance and Life Insurance for Compare the Market, Anthony Fleming is committed to helping Australians avoid large out-of-pocket expenses by making the system work for them. When it's just you paying the bills, having a health insurance policy in place, can help you get back on your feet quicker after an unexpected accident.
Anthony has 17 years' experience working in various roles across the health and general insurance industries. He's also a Board Member of the Private Health Insurance Intermediaries Association and has appeared on Sunrise and Channel Seven News on behalf of Compare the Market.