Okay, so you're young, not even thinking about starting a family yet, and – apart from a few bumps and bruises along the way – you're in pretty good shape. Right? Chances are you're not going to need a hip replacement in a hurry, but even if you're young, there's every chance you'll still need health insurance at some point.
Roughly 11.4 million Aussies had some form of private health insurance in 2020, according to the Australian Prudential Regulatory Authority (APRA), but only around 8% of those are 'young Australians' aged between 20 and 30.[1]
If you're a young single person, you might ask yourself: do I need health insurance? We'll explain the pros and cons of getting health insurance as a young single.
Getting singles cover when you're young
Say you play a sport. You pivot on the court or field and suddenly your cruciate ligament tears. Ouch! Your GP refers you for surgery. While it's serious (and painful) enough to require treatment, it isn't a high enough priority operation to jump to the top of hospital waiting lists.
If you're covered by private hospital cover, you can avoid long queues at a public hospital and jump straight into treatment as a private patient.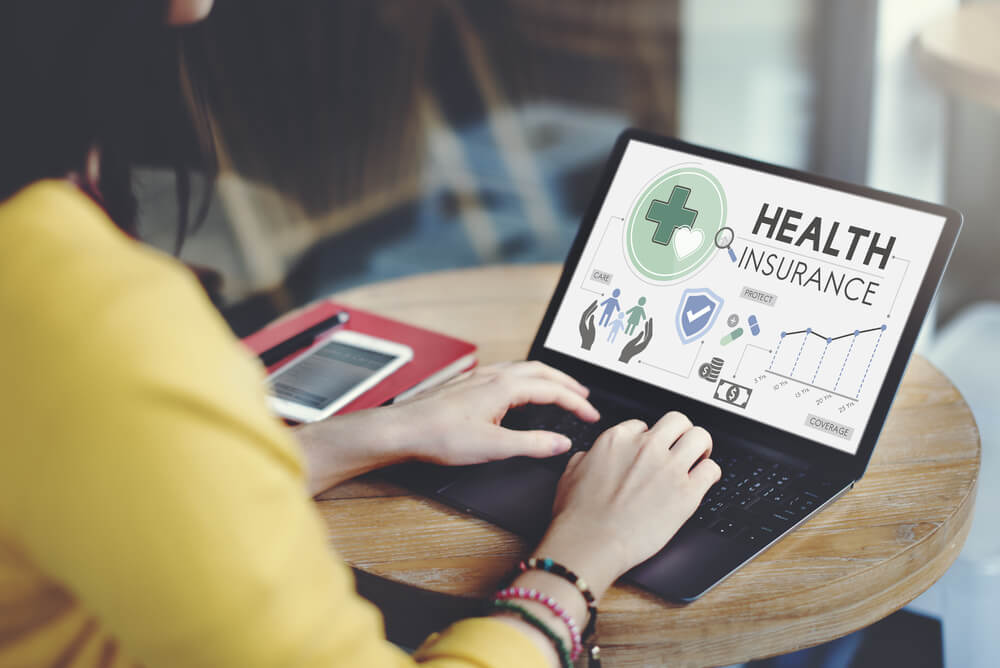 Health insurance is also useful in cases where you might need treatment from a specialist. With private hospital cover, you can choose your own specialists or stay in a private room for your recovery (provided that one is available).
Depending on your level of cover, health insurance can also help pay your bills for certain extras services that Medicare doesn't cover, like:
And more. With a good extras policy, you might be able to grab a new pair of trendy prescription glasses each year, and your insurer helps cover part of the cost (if not, the entire thing). But more generally speaking, health insurance can give you peace of mind, even if you think you'll never need it. Because you never know!
Compare health insurance today
Insurance isn't too expensive for young Aussies
A lot of younger Australians tend to say "I can't afford health insurance". Sure, you may be studying, or just starting out in your career, and you may not be earning big dollars yet. To you, we say this:
In 2019, the Government implemented an age-based discount on hospital policies for Australians aged 18 to 29. Depending on your age at the time of purchase, you could save up to 10% off your hospital policy. If you maintain eligible hospital cover you will retain this discount until you turn 41, when it will be gradually reduced by 2% each year.
Whether or not you have the age-based discount, you'll receive a Government rebate on your insurance premiums, provided you earn less than $140,000 per year as a single or $280,000 as a family.
Taking out and maintaining a hospital policy by the 1 July following your 31st birthday will help you avoid the Lifetime Health Cover loading(LHC) being applied to a hospital policy if you wish to take it out later in life. That's an extra 2% on your premiums every year that you wait before then.
For roughly $20 per week*, you could have a level of hospital cover that includes cover for Bone, Joint and Muscle clinical category, among other things. Isn't that worth it when one little stumble could not only leave you broken and sore but also out of pocket?
* Average price calculated from policies available through Compare the Market for a 24-year-old single Queenslander earning under $90,000 a year choosing to compare hospital cover for Bone, Joint and Muscle clinical category. Policies included Bronze and Bronze+, using annual premiums which provided an average annual premium that was then divided weekly. Discounts (if any) and the Government Rebate of 24.608% are included in the price. Accurate as of 5/11/21.
What about out of pocket expenses?
Even with high levels of cover, you could face out-of-pocket costs when paying for medical treatments and making a claim. These are often known as gap payments.
However, health insurers have partnerships with certain doctors and hospitals and offer no-gap or known-gap cover. This means that, so long as you are treated by a doctor, or in a hospital, that has an agreement with your health insurer, you will be aware of your out-of-pocket expenses beforehand. You might even have no gap payment at all!
Bear in mind, there might still be other fees, like an excess or co-payment, depending on your policy.
What's the best health insurance for young singles?
There is no single best health insurance policy for young adults, as there are a lot of options to choose from that provide cover for different treatments and levels of care.
Should you opt for hospital cover or extras-only cover? Or maybe you should go all-in and get a bundled policy that combines both hospital and extras cover together?
With extras cover supporting medical expenses like dental, physio, psychology, prescribed medications that aren't on the PBS, optical and sometimes even gym memberships, extras-only or hospital and extras cover has historically been more popular than hospital-only policies.
Still, there are benefits to all types of health insurance, regardless of your age, so it's important to consider what's best for you.
For example, consider the following:
Do you need prescription glasses? Extras cover can help out with optometry needs.
Engaged in lots of physical or contact sports? Some sports come with a higher risk of injury, so a combined hospital policy and extras cover which includes physiotherapy might come in handy.
Planning a family? While you're young and single, children might seem far from your mind, but bear in mind hospital cover for pregnancy and assisted-reproduction services have a 12-month waiting period.
Also consider the annual limits and exclusions the policy has.
What about ambulance cover?
Ambulance cover varies across Australia. Queenslanders have access to free ambulance rides across Australia, while Tasmanians get free trips in an ambulance if they are in Tasmania (and a few select other states).
War veterans with a Department of Veterans' Affairs (DVA) Gold Card also receive free ambulance services across Australia, while pensioners and concession cardholders get free or subsided ambulance trips, depending on which state they're in.
For everyone else, ambulances come at a cost, and that cost can be quite expensive.
Regardless of your age, you should consider ambulance cover. Ambulance cover is generally included in a hospital or extras health policy but can be taken out as a standalone private health product with some funds.