Okay, so you're young, not even thinking about starting a family yet, and apart from a few bumps and bruises along the way you're otherwise in pretty good shape. Right? Good. Chances are you're not going to need a hip replacement in a hurry.
Take a look at the following data, though. It displays how many Australians are covered by private health insurance as of 2015 – a national average, according to a survey conducted by IPSOS. Next to that big bar graph, is how many young singles and young couples are covered.
Source: IPSOS Health Care & Insurance Australia 2015 report results
It's quite the gap, isn't it?
For roughly $17 per week, you could have basic insurance cover. Isn't that worth it when one little stumble could not only leave you broken and sore, but also out of pocket?
Why you should get health insurance when you're young
Say you go surfing. You come off your board and smack your shoulder hard into a sandbar – dislocating it. It's painful enough to warrant a trip to the hospital, but it may not be high enough a priority to jump to the top of the waiting list to get it popped back into place. If you're covered by private health cover, you can skip public queues and jump straight into treatment in a private hospital. You know what that means? Less waiting (potentially), and you could get back in shape faster.
Could it happen to you? Absolutely. Here's how many young Australians ended up in the emergency department in 2014/2015, according to the AIHW.
Aged 15-24 years old: 1,025,706
Aged 25-34 years old: 1,029,611
Aged 35-44 years old: 837,508
Aged 45-54 years old: 760,907
Source: Australian Institute of Health & Welfare, Emergency department care, 2015–16, page 20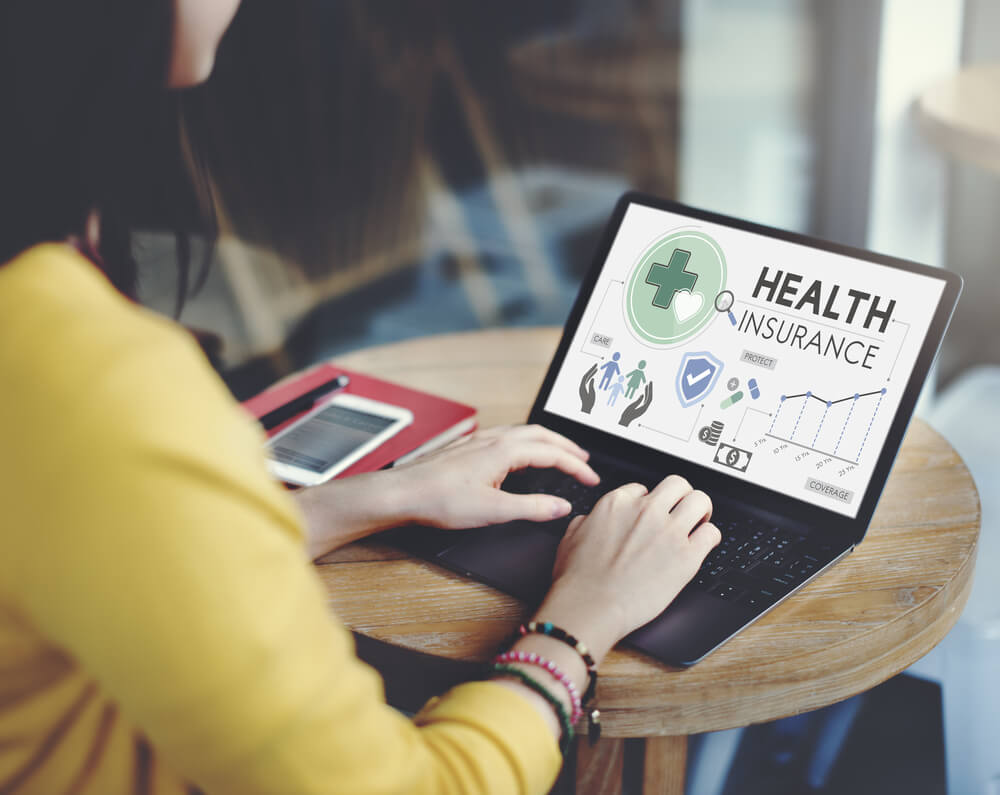 That's pretty high for young Australians.
Insurance is also useful in cases where you might need treatment from a specialist doctor. For instance, if you wound up in the emergency room in a hospital, Medicare may cover you for your initial treatment while admitted, but if you were later required to seek specialist treatment, you may be left out of pocket without relevant health insurance. Say goodbye to treatment from that dream surgeon who works wonders on surfers' shoulders!
Extras cover also helps pay your bills for certain things that Medicare doesn't cover, like dental, optical, physiotherapy and more. Look at it this way: you can grab a new pair of trendy sunnies each year, and your insurer helps cover the cost (if not the entire thing).
Insurance is not too expensive for young Aussies
One thing we hear from many young Australians is "I can't afford health insurance". Sure, you may be studying, or just starting out in your career, and you may not be earning big dollars yet. To you, we say this:
You do receive a rebate on your insurance premiums, if you're below the age of 65 and earn less than $90,000 per year.
If you want a great value policy, you should be able to find something with less features/benefits that still provides you great coverage.
Everyone's situation is different. Being able to choose the right level of hospital cover and extras that fit your lifestyle (and budget) is important. That's why we've taken some of the drama out of shopping online for health insurance, and given you the ability to compare a range of cover options – all in the one place.
If money is a concern, simply strip out features you don't think you'll use from our comparison. Now, get shopping!
Hospital cover vs. extras cover vs. bundles for young singles
Determining what type and level of cover you need from your health insurance can be hard, but there are three options for you to choose from, including:
Hospital Cover
Extras Cover
Bundle Hospital & Extras Cover
Should you opt for hospital cover or extras only cover? Or maybe you should go all-in and get a bundle policy which covers you for both hospital and extras? Read on to help you make the right decision.
If you look again at The Private Health Insurance Membership and Benefits publication report by the Australian Prudential Regulation Authority in September 2017, the majority of singles (2,658,182) opted for hospital and extras combo cover, while 562,462 singles chose extras only cover, and only 2,812 singles purchased hospital only cover.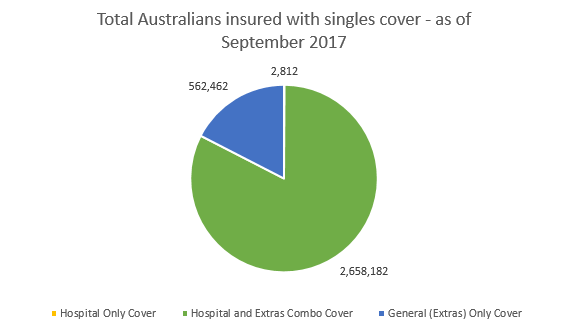 Three things young singles should remember when choosing health insurance
Young singles generally like shopping around and comparing things, so don't hesitate to compare and switch health insurance providers or policies if your current one isn't effective and if you should find another one that's better suited to you.
Young singles can sometimes be shocked by bills, but you shouldn't be surprised if you need to pay an excess or gap payment for services or medical treatment – excess or co-payments are standard to the health insurance process. Your health cover may have limits for certain health services and will generally help cover some or most of the costs, but will require you to contribute to the payment (or the particular health professional may not have health insurance payment available – best to check this before you book in for their service).
Young singles should always make sure they read the health insurance policy's PDS to understand all the terms and conditions of their policy.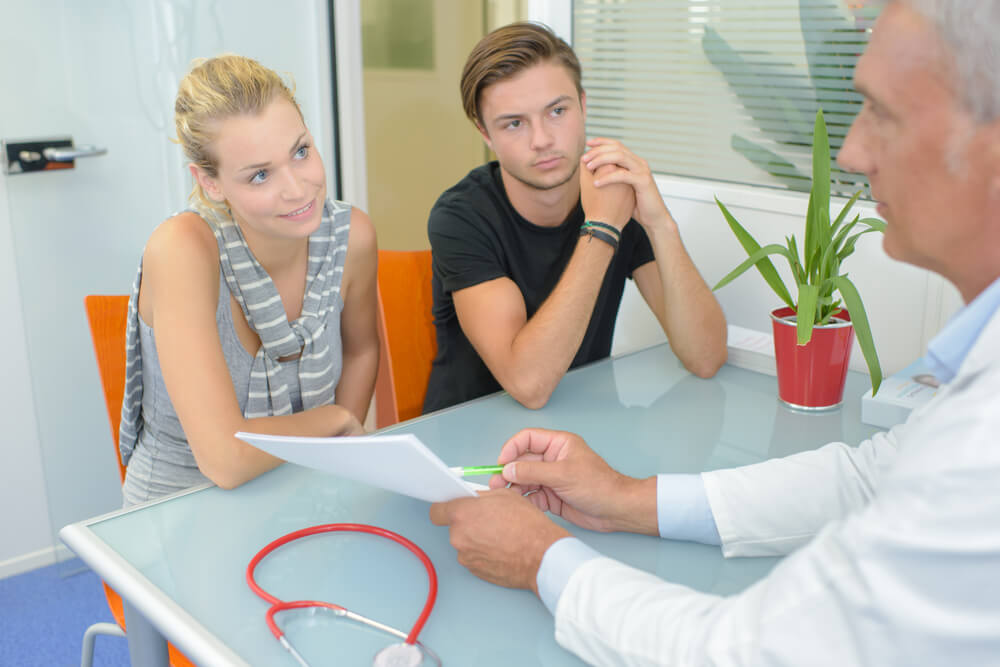 Health insurance for single males vs. single females
Are health insurance premiums cheaper for young single males or young single females? Although other types of insurance, like car insurance, life insurance, and even income protection insurance may have a disparity in premium prices between woman and men, health insurance premiums are usually the same for both genders.
If you were to compare health insurance right now for a young single female and a young single male, most insurance providers will offer equal costs for premiums of the same policies, no matter your gender. The only difference you may find between young females or males seeking and comparing health insurance is a variance in recommended policies to cater for your own personal health needs.
Here's to gender equality in health insurance!
Frequently Asked questions