Why take out cover as a young single?
Young Australians sometimes believe that they don't need private health insurance, as they're still in good health and are covered by Medicare for emergencies. However, this isn't necessarily the case; here are a few examples where you might want private cover:
Choosing health cover as a young single
Once you've decided you want a private health insurance policy, you'll need to decide on the right cover for you and your budget. Here are a few things to keep in mind when comparing private health cover:
Level of cover. There are four different tiers of hospital cover for you to choose from; these are Basic, Bronze, Silver and Gold. The hospital services you're covered for will depend on the tier you choose.
Extras limits and rebates. On an extras policy, you'll have limits which determine the total amount you can claim. Each time you claim on an eligible service, you'll receive a rebate until you reach the limit. The rebate could be a percentage of the total cost or a set dollar amount. It's generally a good idea to look for a policy with generous limits and rebates for the services you know you'll use.
Choose your excess. The excess is a set amount you pay on admission to a private hospital. When you take out a hospital cover policy, you can often choose your own excess from a few options. Choosing a higher excess will typically reduce the premiums you pay, which might be beneficial if you rarely go to hospital.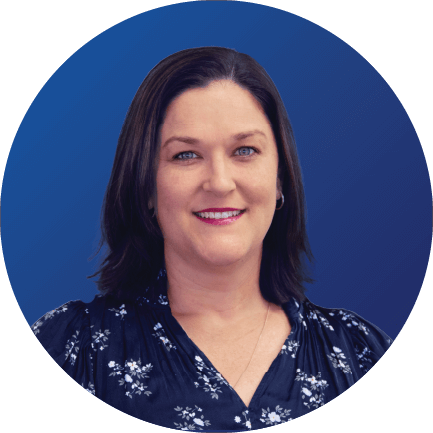 Expert tips for choosing the right health insurance as a young single
Our health insurance expert, Lana Hambilton, has some tips on how to find a suitable health insurance policy as a young single.
Keep an eye out for complimentary discounts programs
Some insurers offer complimentary well-being and discount programs as part of your health insurance. These programs often entitle you to many additional benefits such as discounts on shopping, movies and even flights. These great benefits can help offset some of the costs of your premiums.
You could stay on your parents' policy until 31
If you're in the position of coming off your parent's policy as you're no longer studying, there is the possibility you could stay on longer with a different health fund. There are some funds that could cover you until 31 even if you're not studying full time. It might be worth your parents comparing their options to find a better deal.
Avoid 'junk' cover options
If you're looking to take out cover to avoid the MLS or Lifetime Health Cover (LHC) loading, it can be tempting to only take out a basic level of hospital cover. However, these basic cover policies are often referred to as 'junk' policies within the industry, as they provide very little coverage.
Benefits of health insurance for young singles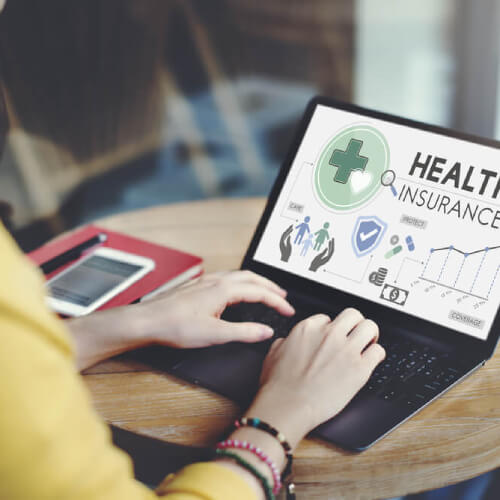 Hospital cover
One of the biggest benefits of private hospital insurance for young people is avoiding lengthy public hospital waiting lists. For example, imagine you sustain a serious injury playing sport and need a joint reconstruction. Unless it's a medical emergency (which is unlikely), you'll need to wait to receive hospital treatment when you go through the public system for elective surgeries.
In 2021, on average, 50% of people had to wait 84 days or more for orthopaedic surgery in the public system, and almost 13% had to wait more than a year.1 Having to live with a serious injury for up to a year during the prime of your life is an unfortunate reality for many. However, if you have an appropriate level of private hospital cover, you could avoid these public hospital waiting times and be treated sooner by going to a private hospital as a private patient.
Hospital insurance can also give you the peace of mind of knowing you can choose your own doctor from those available and recover in a private room when you're admitted to a private hospital (on availability).
Extras cover
With an extras cover policy, you can receive a benefit towards treatment outside of hospital that Medicare doesn't cover. This is the most popular type of cover for young Australians, as it provides cover for more preventative health services.
Depending on your level of cover, your health fund could help pay for extras services like:
And much more! With a good extras policy, you can take care of your health without being admitted to hospital. Just because you're young and healthy now doesn't mean you shouldn't be taking steps to maintain your health as you age.
Before taking out an extras policy, remember to refer to the relevant policy brochure to understand your annual limits, sub-limits, exclusions and more so you don't come across any surprise out-of-pocket costs.
What's the best health insurance for young singles?
There's no one best health insurance policy for young adults, as there are a lot of options to choose from based on your personal healthcare needs and circumstances. First, you'll need to decide if you want a hospital, extras-only or combined policy.
There are benefits to all types of health insurance, regardless of your age, so it's important to take your needs into account to decide what's best for you.
Singles cover costs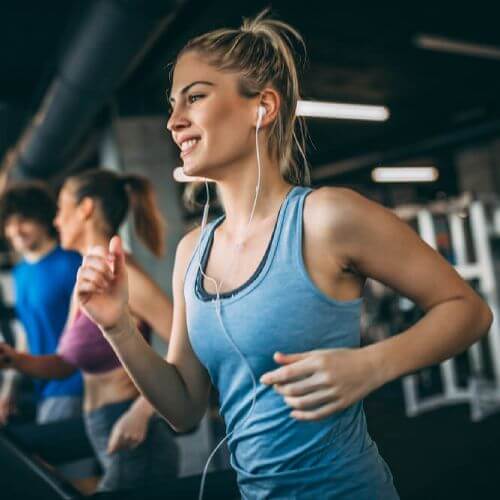 How much does health insurance cost for young singles?
It's common for younger Australians to assume that health insurance is too expensive for them. However, you might find that it's actually in your financial interest to take out cover sooner rather than later.
Here are a few points to consider about the cost of health insurance for young people:
In 2019, the government allowed health funds to offer an age-based discount on their hospital policies for Australians aged 18 to 29. Depending on your age at the time of purchase, you could save up to 10% on your hospital insurance premiums. If you maintain an eligible policy, you could retain this discount until you turn 41, when it will be gradually reduced by 2% each year.
You could receive an Australian Government rebate on your insurance premiums based on your age and income. If you're on a singles policy, under the age of 65 and earning less than $93,000, you could receive a 24.608% rebate on your hospital and extras cover premiums.
Taking out and maintaining a hospital policy by 1 July following your 31st birthday will help you avoid the Lifetime Health Cover loading (LHC). If you choose to take out cover later in life, you'll have to pay an additional 2% on your premiums for every year after your 30th birthday that you weren't covered.
Is couples health insurance cheaper than singles?
Couples health insuranceusually isn't any cheaper or more expensive than two identical singles insurance policies. The added benefit is that, for some couples, it's easier to manage one health insurance policy instead of two.
Covering both partners under one policy and provider means it's easier to keep on top of payments and benefits. It also gives the added advantage of knowing you're both covered for the same things when you need to use your health insurance.
Are health insurance premiums cheaper for males or females?
Although other types of insurance like car insurance, life insurance and even income protection insurance may have a disparity in premium prices between women and men, health insurance premiums are the same for both genders.
If you compare health insurance right now for a young single female and a young single male, insurers will offer the same premiums. The only difference you may find between young men and women seeking and comparing health insurance is in the policies that are recommended to them based on their personal health needs.
More information
Are there waiting periods for singles health insurance?
Waiting periods apply for both hospital cover and extras cover, regardless of whether your health insurance is a young single's policy. Extras cover waiting periods differ between providers, but hospital insurance waiting periods are set by the government.
Waiting periods will differ between extras services; you might face waiting periods of a couple of months, a whole year or even longer. For hospital services, waiting periods are 12 months for pregnancy and birth and services relating to a pre-existing condition (excluding rehabilitation, psychiatric and palliative care), and 2 months for everything else.
There are some health funds that will waive waiting periods on extras cover as a part of special offers, although these are usually for shorter periods (e.g. two months). There are also some extras policies that have no waiting period for select services.
Can a young single parent get singles health insurance?
Health insurance for single parents is available through a single-parent family policy. All health insurers will provide hospital cover and extras options for single parents, so the parent and child are covered in the same way as on a family policy.
You can still choose to be covered by a single policy if you only want cover for yourself (or if your child is already covered on someone else's policy), as single-parent family policies are usually more expensive than singles health insurance. But this does mean that your child won't be able to use the benefits of your private health insurance.
How long can I stay on my parents' health insurance policy?
How long a dependant can stay on their parents' policy will depend on several factors like your health fund, policy, employment or education status and more. In Australia, the maximum age up to which you can stay on your parents' health insurance policy is 31 years old.
To be covered on your parents' health insurance until you're 31, you may need to meet a set of criteria including (but not limited to):
Not being married or in a de-facto relationship
Be studying fulltime
Not being employed fulltime
---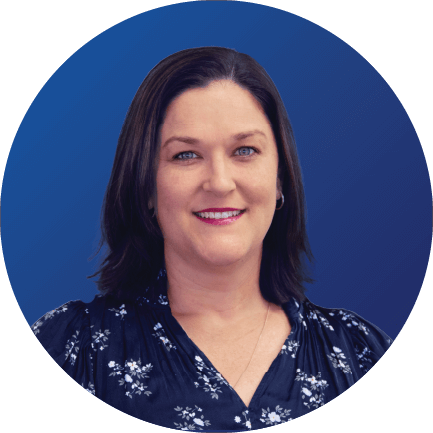 Meet our health insurance expert, Lana Hambilton
As Head of Health, Life and Income Protection Insurance here at Compare the Market, Lana Hambilton has a passion for helping people find the right health insurance policy for their needs. With incentives like the Age-based Discount, she believes young people can find great value in health insurance when an accident or illness gets in the way of them living their best life.
Lana has 15 years' experience in the health insurance and insurance comparison industries. She's also a Board Member of the Private Health Insurance Intermediaries Association.
---
Want to know more about singles health insurance?