Have you thought about a couples policy instead of two singles policies?
There's virtually no difference between singles and couples health cover in terms of what's offered. However, couples health insurance allows you and your partner to hold the same benefits under one account and pay one premium.
Plus, you might pay less in total on a couple's policy than two singles policies – as we'll explain.
What is private health insurance for couples?
It's simply two adults under one health insurance policy, and it covers you and your partner as a private patient in a private or public hospital. Hospital cover helps you avoid public waiting list, choose your doctor and receive your own private room (if available).
While extras cover helps you pay for out-of-hospital services, such as dental, optical, physiotherapy and chiropractor, which aren't covered by Medicare.
How does couples health insurance work?
If you're legally married or in a de facto relationship, you have two options when it comes to couples health insurance:
you could choose to take out health cover separately from your spouse and buy two single policies; or
you could take out a couples policy that would provide cover for both you and your spouse/partner under the same policy.
You can choose to have hospital cover only, extras only or hospital and extras (you can also include ambulance cover with your policy).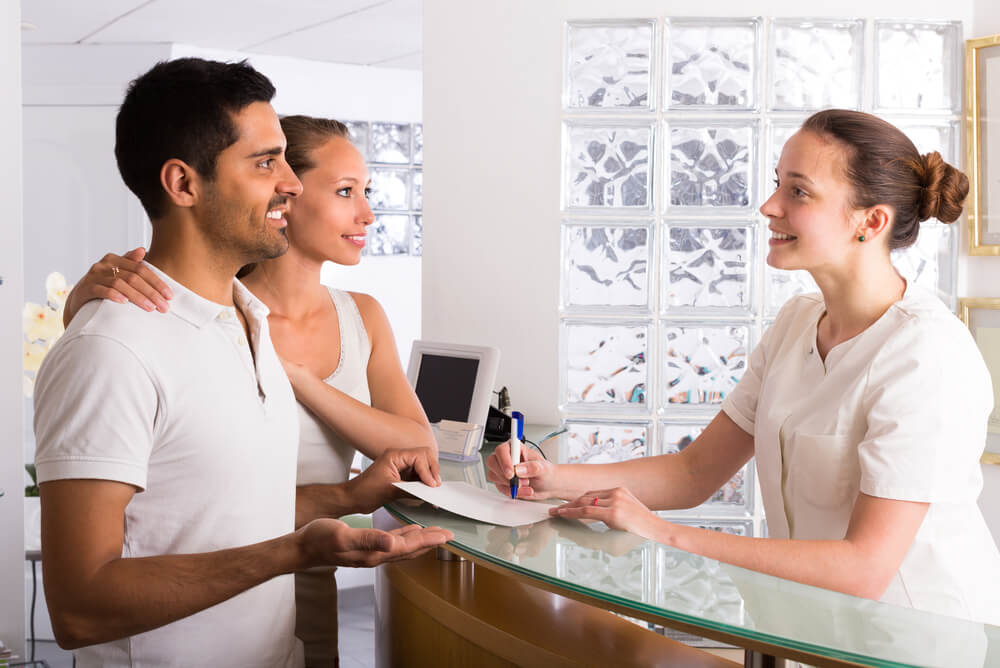 What's included in couples health insurance?
Do you need hospital and extras (combined policy)? Perhaps, you just need a standalone hospital or extras policy? Couples insurance inclusions will vary between health insurers and their levels of cover.
Hospital cover
Hospital insurance helps cover the cost of your medical treatment when you're admitted as a private patient in either a public or private hospital. A hospital policy can also include cover for:
theatre and hospital accommodation fees
patient meals
intensive care
prostheses objects
diagnostic tests
drugs, dressings and other medical supplies.
All hospital insurance policies are now classified under Gold, Silver, Bronze or Basic tiers. The tier will determine which procedures will be covered (e.g. Gold is more expensive than Bronze, but includes more treatments).
There are also 'Plus' options of Basic, Bronze and Silver tiers, meaning they offer more than the minimum cover of the category but not all of the services in the next category up.
Extras cover
Sometimes called 'general treatment' or 'ancillary' cover, this type of policy helps pay for out-of-hospital medical services, such as:
dental treatment (including dental check-ups)
optical including eye check-ups, glasses and contact lenses
orthodontic treatment
chiropractic treatment
Ambulance cover
Ambulance insurance can help you cover the cost of emergency transport or other ambulance services, as Medicare doesn't cover this. You can get this type of cover as part of your hospital or extras cover or as a stand-alone policy.
In Queensland and Tasmania, state governments provide emergency ambulance services to residents for free. Pensioners and concession cardholders across the country also get some discounts on the price of ambulance transportation.
Additional waiting periods may also apply to your partner if they weren't previously covered by any of the above policies (disregarding ambulance cover), or if you're upgrading to a higher level of cover.
What are the benefits of health insurance for couples?
Taking out cover for two is the easiest way to ensure the following:
your healthcare needs can grow together. While you can split up your policy into singles cover so that you can claim on different services, many couples have similar health needs. Having one policy might make it easier for you to change and update your cover as you get older; and
you pay only one bill. It's easier to keep track of your monthly bill when there's just one to pay. Plus, with you and your partner both covered under one policy, it may also be easier to understand what you can both claim on at tax time.