Why take out couples health insurance?
There are two main reasons people choose to take out a couples health insurance policy:
Your healthcare needs can grow together. While you can split up your policy into singles cover so you can claim on different services, many couples have similar health needs. Having one policy might make it easier for you to change and update your cover as you get older.
You pay only one bill. It's easier to keep track of your bill when there's just one to pay. Plus, with you and your partner both covered under one policy, it may also be easier to understand what you can both claim at tax time.
Choosing cover for couples
Once you've decided that couples health insurance is the right choice for you, the next step is to find a policy that meets you and your partner's healthcare needs.
If you're taking out an extras policy as a couple, pay close attention to the claiming limits, as they will affect how much value you can get out of your policy.
If you're looking for hospital or combined cover, think about the health insurance tier you want. For example, if you want cover for joint replacements, this is a Gold tier inclusion; however, it is also included on some Silver Plus policies.
One of the best ways to find a new policy is to compare your options online. With our free comparison tool, you can find and switch to a new policy in minutes.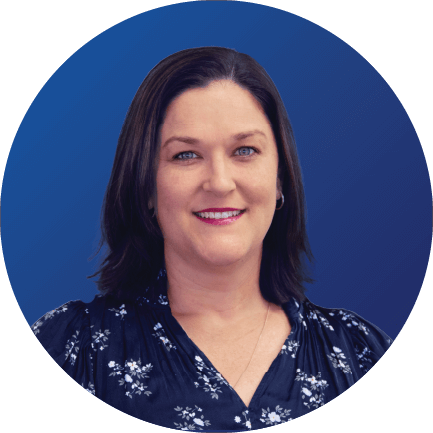 Expert tips for choosing the right couples health insurance for you
Our health insurance expert, Lana Hambilton has put together some expert tips on how to find a couples health insurance policy that works for you and your loved one.
When life changes, consider switching health insurance
Making sure you're on the right level of cover is always important. However, as we all know, life is unexpected. If your circumstances change down the track, you can always upgrade at any time to include additional services. Just keep in mind you'll need to serve any applicable waiting periods before being able to claim on any upgrades.
Consider both you and your partner's medical history
To ensure you don't find yourself underinsured, consider any previous admissions you or your partner have had into hospital, along with both your family's medical histories when looking at different levels of cover.
You may be better with two singles policies
While couples cover is considered to be more convenient, as you only have to maintain one policy and payment, it rarely costs less than two individual policies. If you have a substantially different set of needs, consider taking out two singles policies, as it could save you money.
You may get a higher rebate on a couples policy
If your partner is over the age of 65 and entitled to a higher private health insurance rebate, you will both receive the higher discount, which can be applied to your policy to reduce your premiums.
What is couples health insurance?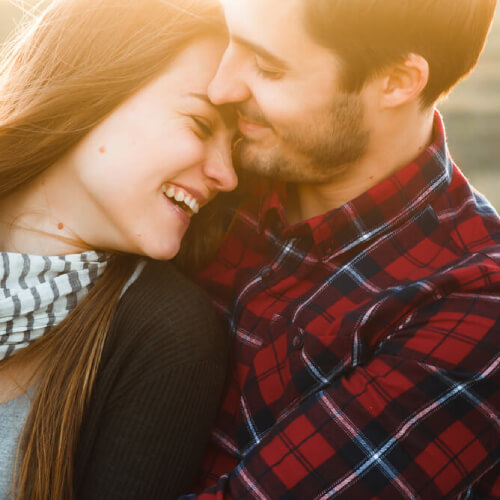 How does couples health insurance work?
Couples health insurance is when two adults are covered under one health insurance policy. You can get two types of couples health insurance policies: hospital and extras cover.
Private hospital cover allows you and your partner to be treated as private patients in a private or public hospital. This lets you avoid public waiting lists, choose your treating doctor (if available) and receive your own private room (if available).
Extras cover helps you pay for out-of-hospital services, such as dental, optical, physiotherapy and chiropractic, which Medicare doesn't cover.
If you're legally married or in a de facto relationship, you have two options when it comes to choosing your health insurance:
Take out health cover separately from your spouse and buy two single policies.
Take out one couples policy that would provide the same level of cover for you and your spouse/partner.
You can take out a hospital cover or extras-only policy, or for the peace of mind that comes with broader coverage, you can take out a combined policy that gives you the benefits of both.
When you move to a health insurance policy for couples, additional waiting periods may apply to you or your partner if either of you weren't previously covered or are upgrading to a higher level of cover.
What's included in couples health insurance?
In general, the services available under a singles policy are also found on a couples policy. The inclusions and limits for couples insurance will vary between health funds and their levels of cover, so refer to the relevant policy brochure for the full details.
The exact treatments and services you're covered for will depend on whether you have a hospital, extras or combined policy.
Hospital cover
Hospital insurance pays a benefit towards the cost of your medical treatment when you're admitted as a private patient in either a public or private hospital and meet the relevant eligibility criteria. A hospital policy can also pay a benefit towards:
Theatre and hospital accommodation fees
Patient meals
Palliative care
Prostheses
Diagnostic tests
Drugs, dressings and other medical supplies.
All hospital insurance policies are now classified under Basic, Bronze, Silver and Gold tiers. The tier will determine the hospital treatments you're covered for (e.g. a Bronze hospital policy is generally cheaper than Gold, but covers fewer treatments).
There are also 'Plus' policy options for the Basic, Bronze and Silver tiers, meaning they offer more than the minimum cover of the category but not all of the services in the next category up. For example, a Bronze plus policy could cover you for lung and chest but not for dental surgery.
Extras cover
Sometimes called 'general treatment' or 'ancillary' cover, extras cover helps pay for out-of-hospital medical services, such as:
If you and your partner are both covered under the same extras policy, you will most likely share your annual limits and may be subject to additional limits, such as per person limits.
Ambulance cover
Ambulance cover can help you cover the cost of emergency transport or other ambulance services, as Medicare doesn't cover this. You can get this type of cover as part of your hospital or extras cover or as a standalone policy.
Not everyone will need this cover, though. In Queensland and Tasmania, residents are rarely required to pay for emergency ambulance services within their state. In Victoria, South Australia and Western Australia, you can get an ambulance subscription through the government. However, you can also get ambulance cover through your private health insurance if you prefer. In the ACT and New South Wales, you can only get ambulance insurance through private health cover. Pensioners and concession cardholders across the country can get discounts on ambulance transportation costs.
For more information on ambulance cover and the differences between the states, see our guide to ambulance cover here.
Couples health insurance costs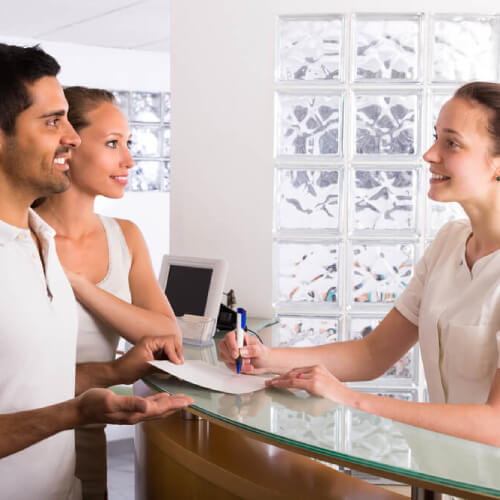 Is couples health insurance cheaper than singles?
Couples health insurance can be of great value if you and your partner have similar needs. However, you may not necessarily save.
For example, Sam and Jen have identical health needs, and they want to get health insurance. They compare their options separately and discover that the best-value singles policy for them costs $50 per month. They also research couples policies and find that this same policy has a 'couples' alternative, costing $100 per month.
While their couples insurance policy isn't cheaper than two singles policies, they may find it helpful to be covered under the same policy and only pay one premium.
However, there are a few caveats to consider; if one of you has different, more expensive health needs, it may be cheaper for you to take out separate singles policies.
For instance, let's say your partner needs a joint replacement. This service is only available under a Gold hospital policy or some Plus hospital policies (e.g. Silver plus). However, you might be fine with a lower level of hospital cover and would rather have a Bronze policy. In this case, it might make more sense if you each take out a singles policy.
Is health insurance cheaper if I'm married?
No, whether you're in a de facto relationship, married or fell in love overnight, health insurance premiums aren't affected by marital status.
The Australian Government rebate for couples
The Australian Government rebate, which helps many Australians pay for private health, can be affected if you're insured by a couples or family policy. The income of you and your partner may be combined, and it's this figure that determines a rebate suitable for you both.
Policy Type
Base Tier
Tier 1
Tier 2
Tier 3
Singles
Less than $93,000
$93,001-$108,000
$108,001-$144,000
$144,001 and over
Families (couples)*
Less than $186,000
$186,001-$216,000
$216,001-$288,000
$288,001 and over
Age
Base tier
Tier 1
Tier 2
Tier 3
Under 65
24.608%
16.405%
8.202%
0%
65 – 69
28.710%
20.507%
12.303%
0%
Over 70
32.812%
24.608%
16.405%
0%
*This includes single-parent families. The income thresholds are adjusted for families with more than one child, being increased by $1,500 for every dependent child after the first.

Retrieved from Privatehealth.gov.au | Information current as of March 2023.1
The Medicare Levy Surcharge (MLS) for couples
The Medicare Levy Surcharge (MLS) is an amount you may need to pay at tax time if you earn over a certain amount and you, your spouse or your dependent children don't hold an eligible private hospital policy for the duration of the financial year.
If you're married or in a de facto relationship, your income will be combined when assessing whether you have to pay the MLS. From 1 July 2023, the income thresholds are as follows.
Income thresholds
Base tier
Tier 1
Tier 2
Tier 3
Singles
Under $93,000
$93,001 – $108,000
$108,001 – $144,000
$144,001+
Families*
Under $186,000
$186,001 – $216,000
$216,001 – $288,000
$288,001+
Surcharge
0%
1%
1.25%
1.5%
*For families with dependent children, thresholds increase by $1,500 for each child born after the first child. Families include couples, de facto couples and single-parent families. Family income thresholds are based on the combined income of both partners.

Retrieved from Privatehealth.gov.au | Information current as of March 2023.2
If your family income exceeds the base income threshold, but your own income for MLS purposes is $23,236 or less, you won't be required to pay the MLS.2
Lifetime Health Cover loading for couples
The Lifetime Health Cover (LHC) loading is designed to encourage Australians to take out hospital cover earlier in life by increasing their hospital premiums by 2% for each year they don't hold hospital cover following their 31st birthday.
For example, say you're 40 years old and have never held a hospital policy. If you choose to take out hospital cover now, you'll have to pay an additional 20% on top of your base hospital premium. For couples, your LHC loading is averaged between you. So, if you're 40 years old and paying a 20% loading, and your partner is 50 years old paying 40%, your loading on a couples health insurance policy would be 30%.
More information
What's the best health insurance for young couples?
It depends on the couple! For those with similar health statuses, a couples policy may be the right cover for them. However, if one of you wants cover for pregnancy and obstetrics, for example, you may be better off getting two singles policies instead – one that covers pregnancy and one that doesn't.
In terms of providers, that's something only you and your partner can decide on by comparing policies, prices and features on offer.
Can I add my partner to my health insurance policy?
Yes, you can add your partner to your policy (provided your policy is available to couples), changing your cover from a singles to a couples policy. Be mindful that your partner will need to serve the waiting periods for any additional or upgraded services that have been added.
Can divorced couples share health insurance?
Typically, no, as couples health insurance is designed for those in a domestic or romantic relationship. While we understand that every relationship is different, health funds may require you to fit their definition of a couple to qualify for a couple's policy (e.g. marriage, de facto or domestic relationship).
Since there is no financial benefit to staying on the same cover, it's strongly recommended that you switch to separate singles policies after a divorce. While there's no legal reason that a couple can't stay on the same health insurance after separating, doing so is against rules for many health funds. If you fail to inform your health fund that your details have changed, you may no longer be covered, and therefore be unable to make a claim. These rules vary between health funds, so you should reach out to your insurer to learn how you could be affected.
If you move to a singles policy with the same level of cover and benefit limits as your couples policy, you'll still be offered the same cover and won't be required to reserve your waiting periods.
You'll also be able to add your kids to a single-parent hospital, combined or extras policy, which will entitle them to the same benefits you have – provided you've all served your waiting periods. Find out more about how single-parent policies work.
---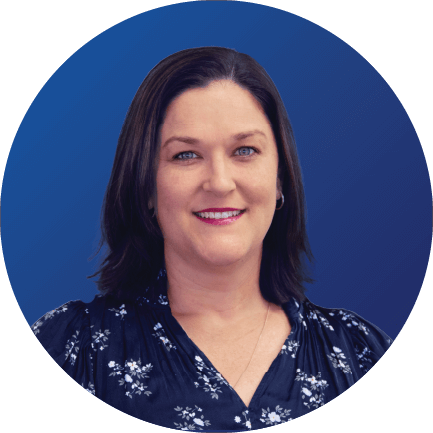 Meet our health insurance expert, Lana Hambilton
As Head of Health Insurance, Life Insurance and Income Protection at Compare the Market, Lana Hambilton is passionate about helping people understand health insurance, and make the most of their policies. She believes that no matter which stage of life you're in, protecting you and your partner's health is essential, and health insurance can play a significant part.
Lana has 15 years' experience in the health insurance and insurance comparison industries. She's also a Board Member of the Private Health Insurance Intermediaries Association.
---
Want to know more about couples health insurance?