In terms of optical, health insurance is designed to complement your Medicare benefits and can pay benefits towards eye treatments and products like prescription glasses and contact lens – up to a limit.
So, let's see how it all works.
Which optical services and products does health insurance cover?
The good news is hospital and extras policies cover a range of products and in-hospital eye treatments.
Hospital cover can help cover you as a private patient for in-hospital eye treatments and investigations for:
retinal detachment
eye infections
tear duct conditions
medically managed trauma to the eye.
cataract removal
macular degeneration
glaucoma
Extras cover can help pay for prescription glasses or contact lenses and even prescription sunglasses. Extras cover can also help pay for eye therapy to help treat visual problems, such as blurred vision, crossed eyes, double vision and lazy vision.
You can claim up to a certain amount on optical services per year. This means you could change your glasses every year – if you wanted. What's more, your health fund may provide additional discounts and benefits through their own eye care centres or through one of their partner eye care providers.
Does optical cover differ depending on your level of extras?
Yes, some extras policies don't cover optical at all, while others cover optical but may have limits – which differ depending on level of cover. Extras policies at the higher end will typically have more coverage and provide higher rebates and claiming limits for optical.
How much can I get back on optical from my extras cover?
The amount you can claim back from your extras cover depends on your policy.
If you're claiming on lenses and frames, some insurers will cover up to a particular dollar amount (e.g. $250) or reimburse you for a percentage of the costs (e.g. 60%, you'll pay the remaining 40% out of your pocket).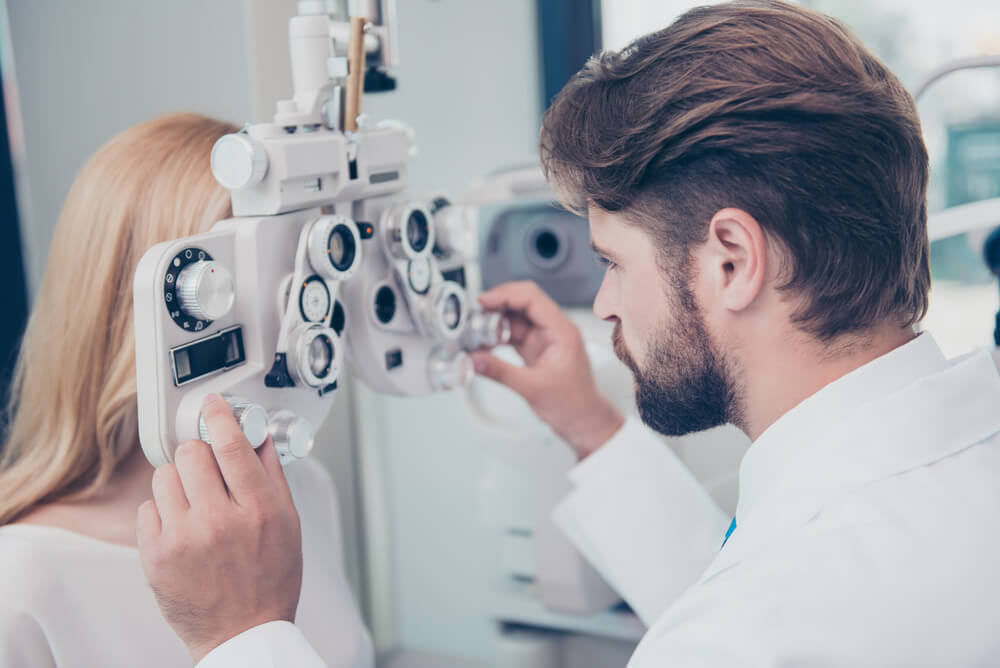 What eye treatments or services does Medicare cover?
In terms of eye treatments or services, Medicare covers bulk-billed eye tests by optometrists. However, you will be limited to a number of covered eye tests, depending on your age:
Under-65-year-olds can get one bulk-billed eye test every three years covered through Medicare
Over-65-year olds can have one bulk-billed eye test every year covered through Medicare.
Medicare does not cover contact lenses, glasses or eye therapy. However, state and territory governments may have programs or schemes that can help pay for glasses or contact lenses (depending on your circumstances).
Extras health insurance cover can help pay for these products and services.
How does Medicare bulk-billing work for optical services and eye tests?
If you're eligible for your free annual or three-yearly eye test and your optometrist bulk-bills your examination, you don't need to pay anything. However, if the optometrist doesn't bulk bill your eye test, you'll have to pay the fee upfront and then claim back 85% of the costs from Medicare.
Does extras health insurance cover eye therapy?
Some health insurance policies can provide benefits to help pay for eye therapy by a recognised eye therapist. Although, adding on eye therapy or vision therapy to your policy may come at an additional cost. Plus, eye therapy cover may be subject to waiting periods and limits.
You'll typically have a two-month waiting period to be able to claim eye therapy on your extras cover, although this can vary by policy and health fund.
Also, you can generally only claim eye therapy services up to:
a limit per visit (e.g. $50 per visit)
an annual limit per policy (e.g. $350 a year)
a group limit (e.g. if eye, speech and occupational therapies are grouped together)
a service limit (e.g. only covers initial consultation – one per year).
Are prescription sunglasses covered by health insurance?
As well as standard eyeglasses, you may also be able to claim prescription sunglasses, contact lenses and even prescription swimming goggles – all through your optical health insurance! These benefits may vary between insurers and may be subject to conditions or limits, so be sure to check your policy brochure or call your health fund.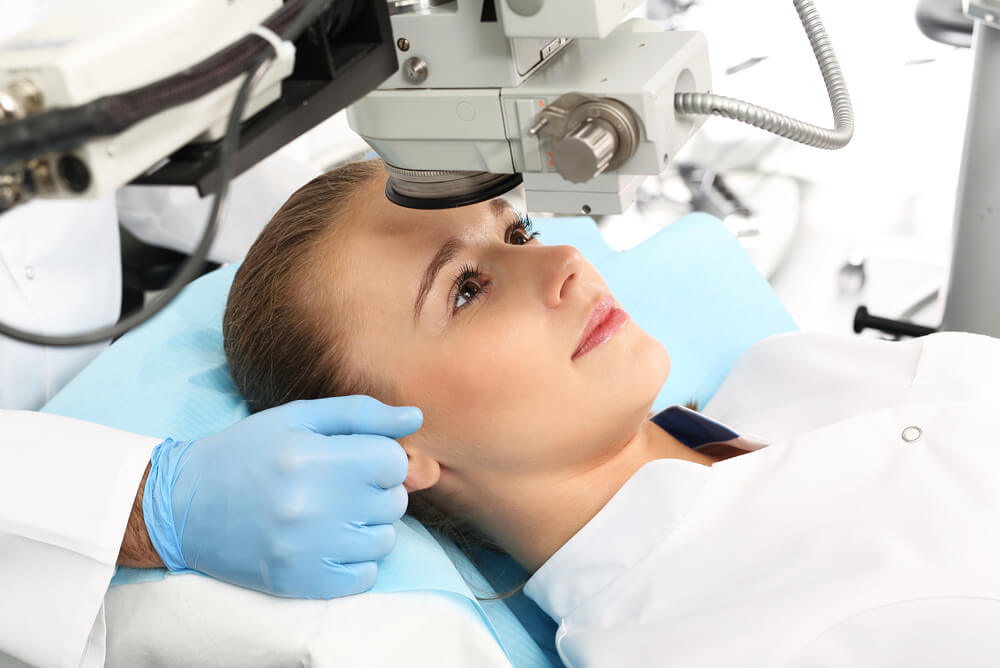 Is laser eye surgery covered by Medicare or health insurance?
Whilst Laser eye surgery isn't covered by Medicare, your health fund may cover corrective laser eye surgery under their high levels of extras – although it is generally a separate service and benefit limit to the standard optical limits so may attract longer waiting periods of up to 2 years. Read your policy brochure or call your insurer to make sure you're covered before booking in your laser eye surgery.
Are there waiting periods before you can claim optical?
Your waiting period will depend on your health fund, what you're claiming on and the type of health insurance policy you have.
If you want to have eye-related hospital treatment or surgery, you'll typically have a two-month waiting period1 for any non-pre-existing treatment and 12 months if it's a pre-existing condition, to be able to claim on your hospital insurance.
If you're looking to claim optical on your extras policy, you may have to wait anywhere from two to six months2 to be able to claim on eye therapies or a new pair of glasses or contact lenses. As mentioned, laser eye surgery does attract a longer waiting period and Is dependant on the fund and policy.
Can you get optical cover with no waiting period?
Sometimes, insurers may waive their 2 & 6 month waiting periods for extras cover during a promotion – meaning you'll generally have no waiting period to claim optical on health insurance. You can take advantage of these promotions, but check the policy brochure, so you understand exactly what the policy covers.
How to find eye-catching optical health insurance policies
Ready to take the next step? It only takes minutes to use our health insurance comparison service and compare policies with optical health insurance.
Through our service, you'll be able to compare the optical health insurance benefits of different products side-by-side, allowing you to see which products offer greater benefits or annual limits for optical cover.