When it comes to Medicare and claiming healthcare expenses, it can get confusing. Like many Australians, you're probably thinking, 'What does Medicare cover and what are my out-of-pocket costs?'
We'll take you through how Medicare works in Australia to help you understand your Medicare coverage, and where private health insurance fits into all this.
What is Medicare?
Medicare is Australia's national public healthcare system that provides many Australian residents with access to a range of healthcare services at no or reduced cost. Keep in mind that Medicare doesn't cover all medical treatments and operations.
With Medicare, you're fully or partly covered for:
Hospital treatment as a public patient in a public hospital
Medical services provided by doctors, specialists and other health professionals
Prescription medicines listed on the Pharmaceutical Benefits Scheme (PBS)
What does Medicare cover in the hospital?
When you're admitted to a public hospital, Medicare covers you to be treated as a public patient by a doctor assigned to you at no cost. As a public patient, you'll be placed on a public hospital waiting list for the surgeries and treatments you need.
Medicare pays your healthcare costs in line with the Medicare Benefits Schedule (MBS), which is a list of services for which Medicare will pay some or all of the costs. The MBS schedule includes a fee for each service with an indication of how much you can claim.
If you want to see a certain doctor or recover in a private room (subject to availability), you'll need to be admitted as a private patient. Without private hospital insurance, however, you'll incur significant out-of-pocket expenses for these services. If you're admitted as a public patient, you won't be able to choose your doctor and private rooms are only available to those who need them most.
If you visit the hospital for an appointment to have tests or to see a specialist and you're not admitted, this is considered an outpatient service. In this instance, Medicare will pay 85% of the MBS fee for the treatment or service. You'll then need to pay the remaining out-of-pocket fees, including anything extra if your doctor or specialist charges above the MBS fee.
What does Medicare not cover in the hospital?
Medicare won't cover the following:
Entire private patient hospital costs. Medicare covers 75% of MBS-listed treatments, and you or your health insurer cover the remaining 25%, depending on your policy. If the specialist charges more than the MBS, you'll pay the difference – this is called 'the gap'.
Elective cosmetic surgeries. Procedures must be medically or clinically necessary in order to receive a Medicare benefit or coverage under private health insurance.
Overseas hospital and medical expenses incurred while outside of Australia, unless that country has a Reciprocal Health Care Agreement with Australia.
Ambulance services. Only two state governments (Queensland and Tasmania) pay for emergency ambulance services. Those in the other states can take out ambulance cover to help reduce potential out-of-pocket expenses.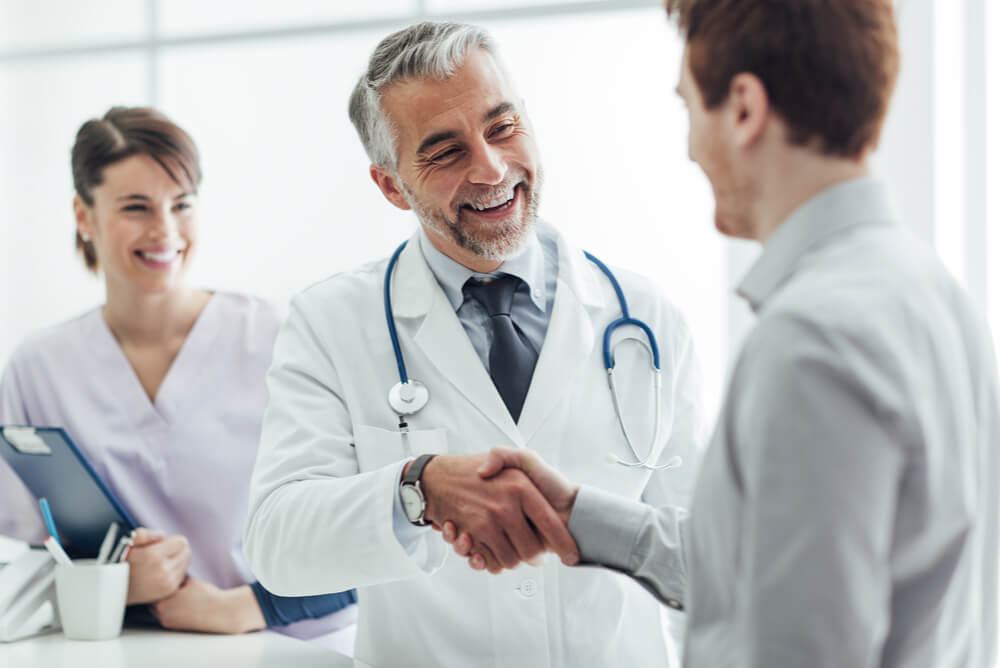 What does Medicare cover for out-of-hospital medical care?
When you have a consultation with a general practitioner (GP) or a specialist, Medicare covers you at the following percentages:
100% of the MBS fee for seeing a bulk-billing GP. However, some doctors charge more than the fee listed on the MBS. When this happens, you'll need to pay the gap.
85% of the MBS fee for seeing a medical specialist. You pay the remaining 15%, plus extra if the specialist charges above the MBS.
Medicare also covers all or part of the costs for the following services:
Tests and scans, such as x-rays
Most medically necessary surgery and procedures performed by doctors
Eye tests by optometrists
Certain necessary dental surgeries performed by an approved dentist
Psychology services through the mental health care plan
What does private health insurance cover that Medicare doesn't?
Medicare doesn't subsidise many out-of-hospital services and treatments, such as:
Most dental services
Most physiotherapy, occupational therapy, speech therapy, eye therapy, chiropractic services, podiatry and acupuncture services
Glasses, contact lenses and hearing aids.
For the above items, you may want to consider extras health insurance. Extras insurance is designed to cover out-of-hospital medical care that Medicare doesn't subsidise. The price of this type of policy may be cheaper than if you paid for these services out-of-pocket, particularly if you use these services regularly. With so much value on the table, it's worth comparing cover options to find a great deal.
Our free comparison tool makes it easy to weigh up a range of extras policies to see which covers the services and treatment you require at a competitive price.
Which pharmaceutical medication does Medicare cover?
In Australia, the Pharmaceutical Benefits Scheme (PBS) helps you access PBS-listed prescription medication at a reduced price. You'll pay part of the cost of most prescription medicines, and the PBS covers the rest. Concession cardholders may pay an even lower price.
It's worth noting that not all prescription medications are on the PBS, so consult with your health professional for further clarification regarding the cost of prescribed medication. You may be able claim these non-PBS medications through your extras health insurance depending on your policy.