Can you tell the differences between Australia's private and public health care systems? Don't feel bad if you're not sure where one ends and the other begins: you're not alone in your confusion! You can take full advantage of the Australian healthcare system by learning about just two things: Medicare and private health insurance.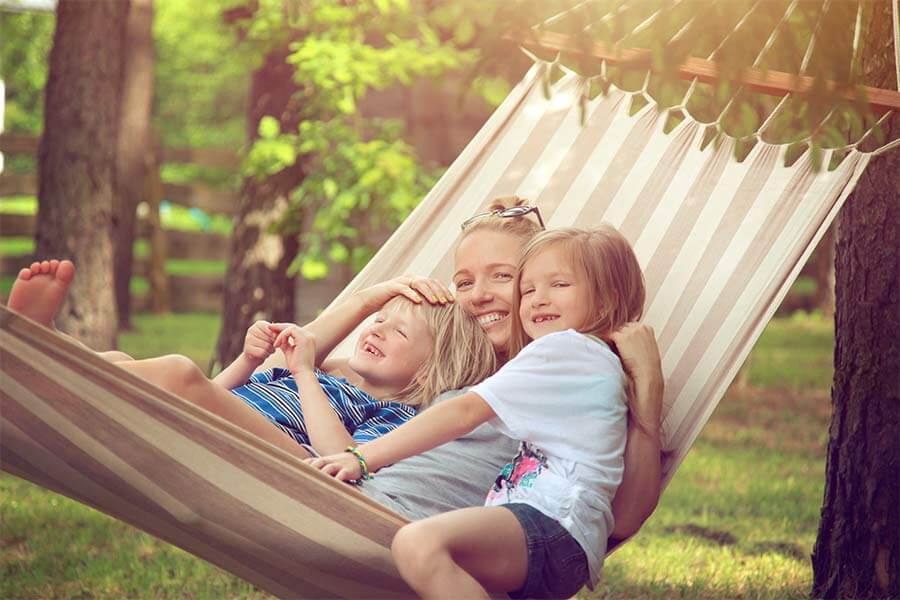 Medicare: Australia's Public Healthcare System
Medicare is a public healthcare program. It's primary goal is to give Australians access to free or low-cost medical and hospital care. Medicare covers a majority of health care costs for hospital, medical, and pharmaceutical.
If you're an Australian citizen or permanent resident, you're more than likely eligible for Medicare. Medicare was devised in 1984 by the Department of Human Services on behalf of the Department of Health and Aging. Hundreds of thousands of Australians every year benefit from the medical (and financial) help that this program provides.
Medicare entitles you to be treated as a public patient in a public hospital free of charge! However, you'll be denied certain privileges that aren't permitted under Medicare. As a public patient, you won't be able to choose your doctor or hospital.
This means that if your situation isn't life-threatening, you'll need to wait a certain amount of time before being treated. The waiting period is especially inconvenient when your medical problem isn't urgent but you're in pain, unable to work, or suffering other setbacks.
Which medical expenses does Medicare cover?
Need to see a doctor outside of hospital? Medicare reimburses 100% of your fees under the Medicare Benefits Schedule (MBS) for trips to the GP and 85% of the MBS fee for specialists. MBS covers enormous wide range of operations and examinations, such as:
Consultation fees for certain doctors and specialists;
X-rays and pathology tests;
Some surgical procedures performed by approved dentists;
Eye tests performed by optometrists; and
Arthroplasty (the surgical repair of joints) for the ankle, knee, foot, shoulder, etc.
Which medical costs does Medicare not cover?
There are many important services that Medicare does not provide benefits for, including:
Ambulance services;
Most dental examinations and treatments;
Payments for glasses and contact lenses;
Hearing aids and associated appliances; and
Most physiotherapy, chiropractic, psychology and podiatry services.
Can you claim pharmaceutical expenses on Medicare?
If you need medicine, Medicare may cover some of the cost. However, these medicines must be listed under the Pharmaceutical Benefits Scheme (PBS) in order for you to be able to claim them on Medicare. The amount that Medicare covers is capped, and differs depending on the medicine you need. Simply present your Medicare card upon payment to enjoy these benefits.
If you and/or your family need a lot of medicine, the PBS Safety Net is a handy scheme to help you with payments. It does this by reducing the costs of your prescription medicine once you've reached the safety net threshold.
Related: Your guide to understanding health insurance at tax time
Many ask, "If Medicare covers such a large percentage of healthcare costs, what's the point of getting health insurance?" The answer is simple: while Medicare does offer many benefits, it doesn't cover everything.
Private health insurance in Australia
There are many services and treatments not covered by Medicare. And while they may not seem vital to you at present, you and/or your family may desperately need them in the future. Worse still, such procedures can be expensive for you to fund out of your own pocket.
Private health insurance may help cover some of these costs. It has several key advantages over the public system. The chief one of those is you won't have to sit through public hospital waiting lists.
We'll give you an example. A man injures his leg while hiking and requires surgery to fix the affected limb. His case may not be deemed "medically urgent", and so he's placed onto the public waiting list for the procedure.
But what if this man's income depends on his ability to stay active? Without private hospital cover, few courses of action are available. This man would need to wait or pay to have the procedure performed at a private hospital – and incur out of pocket expenses.
With private hospital cover, this man could skip the public waiting lists, and potentially get back on his feet quicker.
Each private health insurance policy is different as it is designed to suit a particular lifestyle. Health insurance is split into two main types: hospital and general treatment (often called extras cover). Also, customers should ensure they're covered for emergency treatment (sometimes called ambulance cover).
Private hospital cover
When it comes to hospital cover, you're paying for freedom of choice. You can choose your own doctor and whether you'll be treated at a public or private hospital. The decision of where you'll be treated dictates whether some or all hospital care costs will be covered by your policy.
Medicare will cover 75% of the MBS fee, while your private health insurer covers the remaining 25% (provided you have the right policy). If the treatment costs more than the MBS fee, you have to pay the remainder. This is known as the gap payment.
There are other costs that your private health insurance policy might not pay for. Depending on the extent of your cover, you could be charged for some of the following services and procedures:
Elective surgeries and optional hospital treatments; for example, cosmetic surgery; and
Long stay patients must pay accommodation if they spend over 35 successive days at a hospital.
You could also be barred from treatment due to your policy's exclusions and restrictions. Certain services are only covered to a limited extent, or not covered at all.
General treatment cover
Also known as ancillary or extras cover, general treatment policies cover some of the cost of health services not provided by Medicare. This type of cover can be purchased on its own or together with hospital insurance.
Depending on the type of policy you choose, some of the services that may be covered include:
Dental checkups;
Home nursing;
Physiotherapy;
Podiatry;
Psychological consultations;
Prostheses; and
Occupational, eye and speech therapies.
You can see why this particular type of private health insurance is attractive for many Aussies. In fact,  the Australian Prudential Regulatory Authority (APRA) reports that in December 2016, 55.4% of all Australians held a general treatment policy, compared to 46.6% who held a private hospital policy.
Cherry-picking specific benefits is not just a great way to narrow down which cover might be best for you. It also ensures you won't pay for cover you'll never use.
Ambulance cover
Emergency services treatment is not covered by Medicare. However, ambulance coverage varies between states and territories. For example, Queensland residents receive free ambulance cover across Australia. Tasmanians, however, only do within their home state.
Other states and territories charge for ambulance treatment. So if you're ever in need of urgent medical attention, it could cost you a small fortune to pay for the ambulance fee! You can get ambulance cover included with general treatment policies, or as a stand-alone product.
Find health insurance to suit your lifestyle by comparing with us
The Australian Government Private Health Insurance Rebate
Are you worried about the cost of private health insurance? You'll be pleased to discover that the government might be able to chip in and help you out. The Private Health Insurance Rebate is income and age-tested. Depending on how much you earn, chances are you'll be able to claim back a portion of your health insurance premium. You'll be partly reimbursed for your premium payments so long as you hold a hospital, general treatment or ambulance policy.
Why get private health insurance?
Remember: Medicare functions as Australia's public healthcare program and offers many fantastic benefits to start with. On the other hand, private health insurance goes a little bit further to help you fine-tune your healthcare needs and the needs of your family.
To sum up the above, here's why we think private health cover is a great investment for any Australian.
Take advantage of 'patient priority order'. Many of us worry about not being seen by a doctor at a critical time. When you're admitted as a private patient, this is typically less of an issue.
Save money on out-of-hospital treatments. Dental checkups? New glasses? Extras cover can be great value for money when you take full advantage of your policies claimable benefits.
Choose your own doctor/specialist. Have you been treated before by someone you trust? Private hospital cover ensures you can select this person again as your
Enjoy your own private hospital room. Provided that a room is available, you can enjoy the perks of being a private patient by keeping guests – both patients and visitors – to a minimum.
Now that you know the big and the small of both healthcare systems, you'll be able to decide what works best for you.