Can you tell the differences between Australia's private and public health care systems? Don't feel bad if you're not sure where one ends and the other begins: you're not alone in your confusion! You can take full advantage of the Australian healthcare system by learning about just two things: Medicare and private health insurance.
The big question: What's the difference between Medicare and private health insurance?
There are some significant differences between private and public health insurance in Australia. Where you're treated, who treats you and how quickly you receive care for non-life-threatening issues can often depend on whether you're treated through Medicare or private health insurance.
Medicare is a public healthcare program. Its primary goal is to give Australians access to free or low-cost medical and hospital care. Medicare covers a majority of health care costs for hospital, medical and pharmaceutical expenses.
Since 1984, Australian citizens and permanent residents have had access to Medicare – which entitles you to be treated publicly in a public hospital for treatments listed on the Medicare Benefits Schedule (MBS). You don't get a say on when or where you're treated and who performs your procedure.
Conversely, private health insurance patients are still entitled to Medicare, but can also be treated in private or public hospitals without the significant out-of-pocket fees public patients would have to pay if they were to be treated in a private hospital.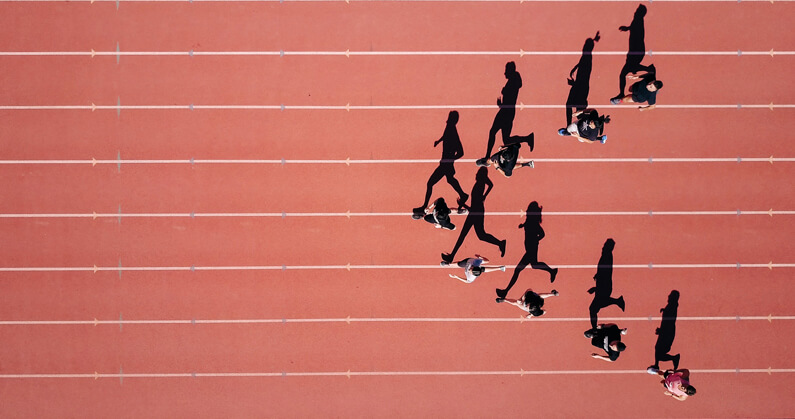 You can usually avoid lengthy public health waits and have more say in your treatment, such as where you're treated and by who (depending on their availability). There are also some treatments and costs that aren't covered by Medicare, such as physiotherapy and optometry (excluding eye tests which are covered by Medicare), which may be covered by your private health policy.
Australians can take out hospital cover for treatment they receive as an inpatient at hospital, general treatment policies (also known as ancillary or extras) to cover ancillary treatment such as physiotherapy, dental and optical, along with ambulance cover to pay for ambulance costs in some states and territories.
What does private health insurance cover that Medicare doesn't?
There are many advantages and disadvantages of the Australian healthcare system. While it's one of the best healthcare systems in the world, it doesn't cover all treatments and you're often subject to lengthy hospital waits times. This is where private health insurance may be beneficial.
The table below details some medical costs Medicare will and won't cover. Depending on the private health policy you take out, your insurer may cover all or part of the cost for services Medicare doesn't pay for.
Expenses Medicare covers
What private health covers (depending on your policy)

consultation fees for certain doctors and specialist services (e.g. X-rays and pathology tests)
some surgical procedures performed by approved dentists
eye tests performed by optometrists
medically necessary surgery and treatment in hospital, subject to waiting lists
medicines listed under the Pharmaceutical Benefits Scheme (PBS).

ambulance services (fees are covered by state government for Queensland and Tasmanian residents)
private hospital fees such as accommodation or the cost of surgery
most dental examinations and treatments
payments for glasses and contact lenses (extras)
hearing aids and associated appliances (extras)
most physiotherapy, chiropractic, psychology and podiatry services (extras).
It also reimburses 100% of your fees under the Medicare Benefits Schedule (MBS) for trips to the GP and 85% of the MBS fee for specialists. What's more, you may not pay anything if your doctor bulk bills.
The MBS lists costs for medical treatment that the Government deems a fair price for each individual service listed, however, medical professionals, doctors and clinics can set their prices above what's listed in the MBS.
How does private insurance work with Medicare?
If you choose to be treated as a private patient, Medicare still plays a significant role in your procedure. It will cover 75% of the MBS fee for any treatment listed on the MBS. Depending on the policy you take out, your insurer may pay the remaining 25%.
You may ask, "If Medicare covers such a large percentage of healthcare costs, what's the point of getting health insurance?" The answer is simple: while Medicare does offer many benefits, it doesn't cover everything. In a private hospital, you may still be required to pay for:
accommodation
additional tests
theatre fees
medication and dressings
prosthetics
further doctor fees.
Depending on your level of cover, some or all of these costs will be paid for by private insurance. However, you may still pay out-of-pocket if the hospital or doctor charges more than the MBS fee for their services. This is known as the gap payment. Keep in mind that some doctors have gap agreements with insurers and you won't be left out of pocket if these specialists treat you.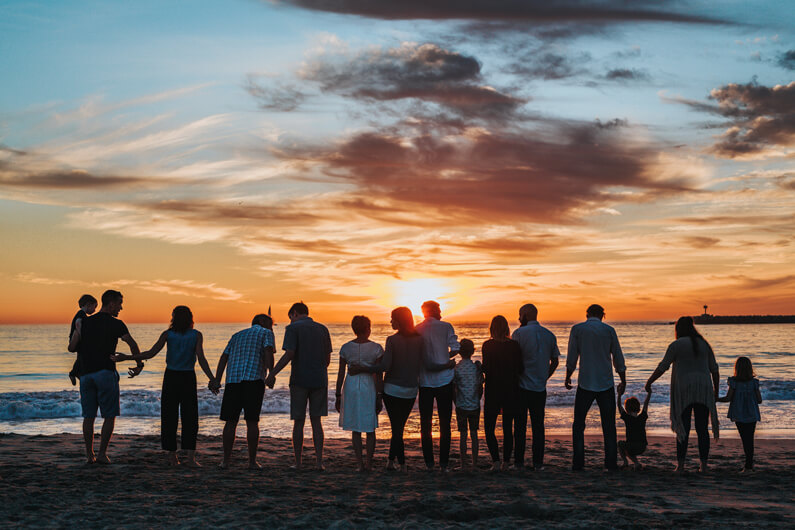 Is private insurance better than Medicare?
Whether or not private insurance is better than Medicare depends entirely on your circumstances. Medicare provides many fantastic benefits to all Australians and treats many common issues. Meanwhile, private health insurance goes further by covering additional treatments, reducing wait times and giving you more control. Here are some of the benefits of private cover when weighing up Medicare vs private health insurance.
be seen quickly. When you're a private patient, you may avoid lengthy waits that public patients could be subjected to for the same surgery or procedure;
save money on out-of-hospital treatments. Dental checkups? New glasses? Extras cover can be excellent value for money when you take full advantage of your policy's claimable benefits;
choose your own doctor/specialist. Have you been treated before by someone you trust? Private hospital cover ensures you can select this person again as your healthcare specialist (subject to availability);
enjoy your own private hospital room. Provided that a room is available, you can enjoy the perks of being a private patient by keeping guests – both other patients and visitors – to a minimum;
avoid paying the Medicare Levy Surcharge (MLS). If you're a high earner ($90,000 for singles and $180,000 for families), you may avoid being taxed up to 1.5 per cent of your income by taking out private health insurance. Read more about the Medicare Levy Surcharge;
benefit from private health insurance rebates. The Australia Government Private Health Insurance rebate may cover some of the costs for your private cover. The rebate is income- and age-tested and can be claimed through hospital, general and combined policies. Depending on how much you earn, chances are you'll be able to claim back a portion of your health insurance premium. You'll be partly reimbursed for your premium payments so long as you hold a hospital, extras or ambulance policy.