If your health is being affected by a condition that physiotherapy can treat, private health insurance can help pay for the costs – up to the limit of your cover.
In fact, this type of treatment is so popular that from 2018-19, Australians utilised nearly twelve million physiotherapy services on private health insurance over twelve months, according to the Australian Prudential Regulation Authority (APRA).1
So, let's find out how health insurance can cover physiotherapy.
Does health insurance cover physiotherapy?
Yes, an extras policy (which covers some out-of-hospital services) can cover physiotherapy costs up to the limits of your policy. Depending on your level of cover, a hospital policy can also cover physiotherapy costs (up to the limits of your policy) that incur while you're admitted as an inpatient.
Keep in mind that you'll typically need to sit through a waiting period before you can claim physiotherapy on health insurance. Be sure to read through your policy brochure to get an understanding of what is and isn't covered and whether any limits apply.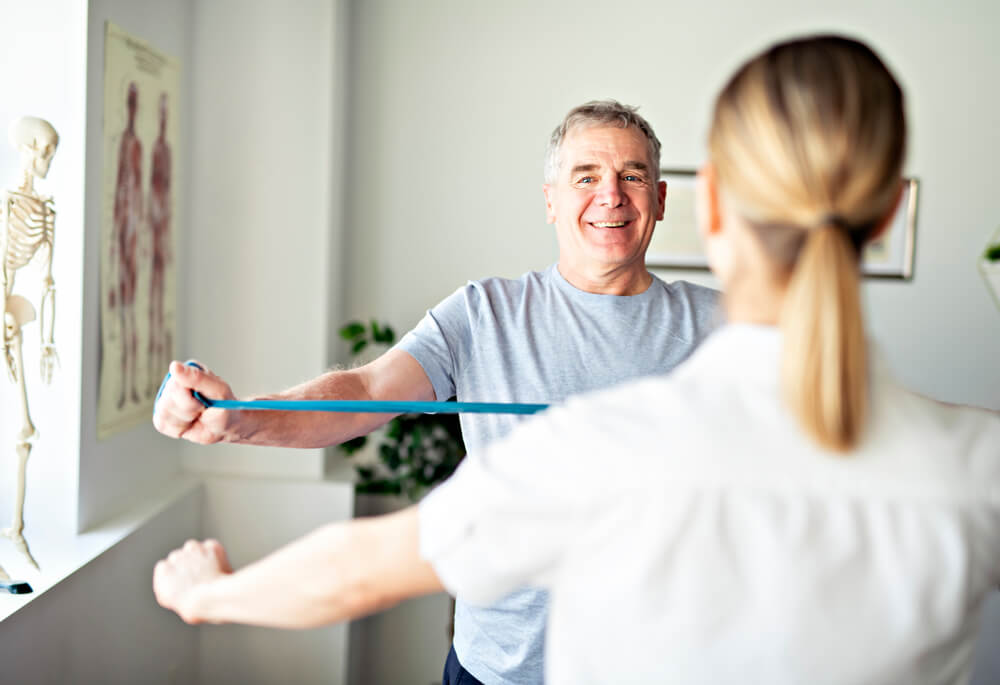 Why get covered for physiotherapy treatment?
Physiotherapy may involve multiple visits to the specialist. As a result, the costs can add up over time. Physiotherapy cover could help pay for regular physio treatments up to the limits of your policy.
Money aside, physiotherapy could do wonders for your quality of life.
According to the Australian Physiotherapy Association (APA),2 physiotherapists have unique skills and clinical expertise to evaluate and educate people with chronic pain. With these skills, physios can guide patients through a supervised exercise program to help improve function and quality of life.
Being able to alleviate pain and discomfort can be enormously valuable to many Aussies, making these treatments tremendously appealing.
What physiotherapy services does health insurance cover?
Your extras health insurance can cover the cost (up to the limits of your policy) of initial physiotherapy consultations, follow-up consultations, treatment plans and rehabilitation.
Some extras policies will also cover other physiotherapy treatments and products, like:
antenatal therapies for pregnant women
compression-wear
dry needling
electrotherapy
group classes
hydrotherapy.
However, most health insurers typically only cover physiotherapy performed by an accredited physiotherapist or a recognised extras provider. As such, make sure you visit a physiotherapist that your insurance will cover.
Frequently asked questions