In December 2020, the Federal Minister for Health announced that health insurance premiums would increase by an industry-weighted average of 2.74% on 1 April 2021. Let's take a look at the history of private health insurance rate rises, and how it could impact your monthly bills.
What does a health insurance rate rise mean for me?
According to the Minister for Health, singles will pay an extra $59.28 per year on average for their health insurance following a 2.74% increase to premiums on 1 April 2021. In addition, families will pay an average of $126.88 more.*
However, the specific price change after a typical rate rise depends on your health insurer and the type of cover you hold. In fact, your premium might have gone up by more or less than the 2.74% weighted average.
Has the rate change been affected by COVID-19?
The COVID-19 pandemic led all Private Healthcare Australia member funds and other non-member funds (i.e. health insurers) to delay their annual rate rise by half a year. This was done to alleviate stress for Australians struggling financially during the pandemic. Many of the insurers who delayed the rate rise implemented this change in October 2020, although some elected to forgo the rate rise entirely.
Health insurers paid out $21.9 billion in benefit payouts for hospital and extras cover between September 2019 and September 2020,* ensuring many Australians continued to receive exemplary healthcare during a difficult time.
* Source: Private Healthcare Australia, Lowest average PHI premium increase in two decades (21/12/2020).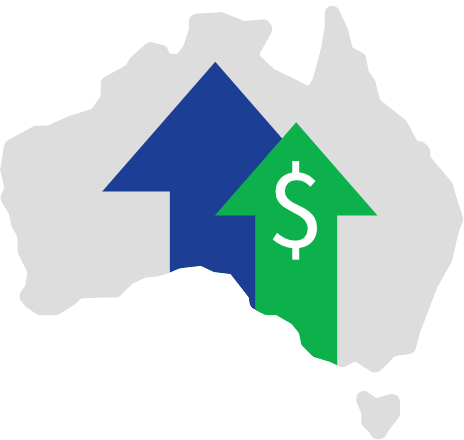 How will I know if my premium is changing?
Your health fund will notify you in writing about your premiums increasing, decreasing, or staying the same through the post, email or SMS. This way, you can check over any updated policy information and make an informed decision about what to do next.
Why did health insurance rates go up in previous years?
Before health funds can raise their premiums, they must submit their proposed increases to the Federal Government for approval. The Federal Government checks all the proposed increases to ensure they're sustainable, fair and necessary. Some factors that lead to rate rises include:
increased hospital costs (including doctors' charges);
an increase in cost of medical equipment and changing technology;
the growing number of complex and expensive procedures available in private hospitals; and
the rate of private health insurance claims.
These proposed changes are reviewed, and if the insurer can't sufficiently justify why they need to increase their premiums, the proposal will be rejected.
As the health insurance premium rate rise is a weighted average, some health funds increase their prices more than others. This weighted average is based on changes to a health fund's entire portfolio of policies; this means the cost of some policies may go up a substantial amount, some may increase slightly, some may not go up at all, and some could even decrease.
For example, in 2021, one provider is set to raise their premiums by as much as 5.47%, whereas another will raise theirs by as little as 0.50%.*
* Source: Department of Health, Average premium increases by insurer by year (updated 21/12/2020)