We all want to make sure our children are protected and covered if a medical need arises. Fortunately, you can cover your children and dependents with a family health insurance policy.
The benefits of health insurance for kids and dependents
We understand how incredibly stressful it can be when your child falls sick. So, if you can get them treated faster by the specialists you choose, it can be well worth investing in private health cover.
With private hospital cover for your family, you'll receive benefits towards being treated in a private hospital, meaning you get to avoid public waiting lists for elective surgery. If one is available, your child could stay in a private room, which could include a bed for a parent or family member to stay during your child's time there.
Private health insurance also allows for you to choose the doctor or specialist your children see, which can provide comfort when you see a familiar face during treatment.
A portion of the cost for treatment that is undertaken outside of hospital, could be paid back with an extras policy. Also known as ancillary cover, it can cover services like dental treatment, prescription glasses, physiotherapy, psychology, pharmaceuticals and medical devices like hearing aids.
Depending on the healthcare needs of your child, extras cover could help reduce out of pocket costs for a number of medical expenses (For example, if they require braces).
How can I cover my dependent children with health insurance?
In Australia, dependent children can be covered under your health insurance policy if you select the correct family status and provide their details on your application. Your kids and dependents will fall into one of three different categories:
Child dependents. Unmarried children under 21 years old (although some funds allow up to 25, even if they are not studying).
Student dependents. Single full-time students, trainees, or apprentices generally between 18-25 years old.
Adult dependents. Single adults not studying full-time aged between 18 and 25 years old.
You can list your family status either as two-parent or single-parent households. Dependent children rules vary from fund to fund, so talk to your Health Fund to ensure the coverage of your child.
N.B. A recent change (approved by the government) will enable dependants to stay on their parents policy for longer (until the age of 30). However, while many funds are supportive of the move, there's been no decision on effecting the change – as of October 2021.
Adding a new baby to your family's policy
If you're an existing policyholder and you're welcoming a new addition to your family, there are a few things to sort out to get them added to your Medicare card and health insurance policy:
Newborn Child Declaration form. This will be provided by the hospital or midwife in a Parent Pack, and must be signed by a doctor or midwife when the baby is born.
Birth certificate. This is also necessary when enrolling your child into Medicare. You'll receive a new Medicare card which has their name and Medicare number.
When adding your child to your family health insurance policy, having proof of birth and Medicare details for your baby will help with any paperwork that may be required by your health insurer.
It's important that you add them to your policy as soon as you can, as there are time limits before waiting periods will begin to apply to them. For example, you may have two to six months, depending on your insurer, to add your new arrival to your family's health insurance. Some funds may also require you to add your baby two months before their due date for them to be covered.
Adding them within that time frame gives them the same coverage you have, so any waiting periods you've already served will count as being served by your baby. However, if you still have any waiting periods to finish, so will they.
Should you have couples or singles cover, you'll need to upgrade to a family policy. In some cases, health funds don't offer the same level of cover to families that they do to singles and couples. This may mean you need to upgrade your cover. Upgrading to a higher level of cover might mean that new waiting periods will apply for additional benefits you weren't covered for previously.
Any waiting periods you have already served on your singles or couples cover will transfer across with to your new cover. For example, if you were covered for heart surgery previously, and your new policy also covers this, you'll be covered straight away.
Contacting your insurer a couple of months beforehand can help you start organising your family's cover. It may also be a good time to review family health insurance policies to ensure yours is still suitable.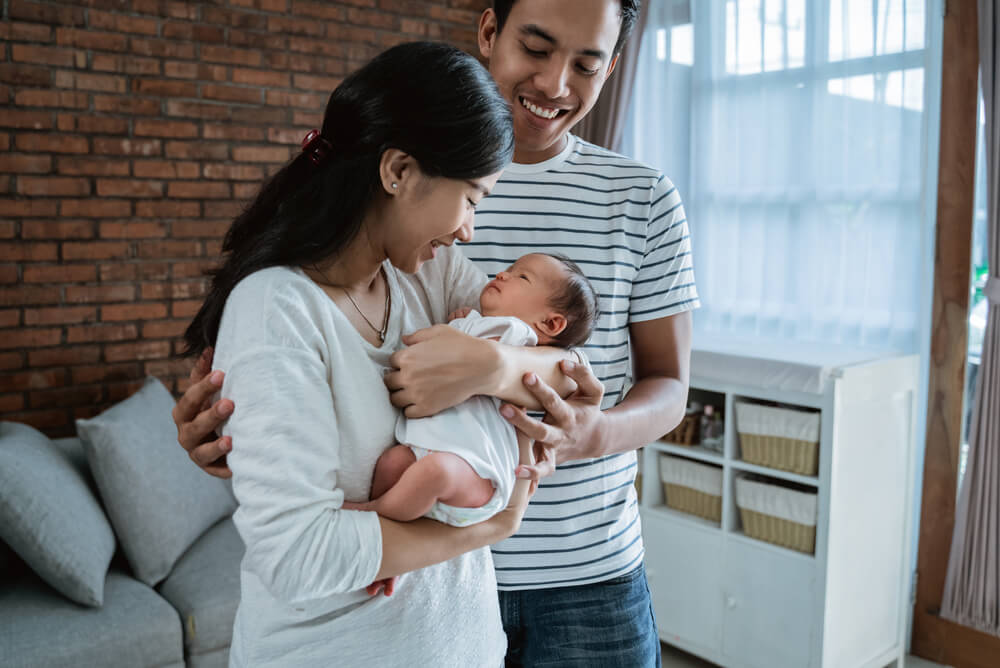 Frequently asked questions
Compare health cover for your family
Comparing private health cover policies and health funds can help you see what rules apply to your dependents, such as age limits, relationship status and study or employment criteria.
Are you looking to take out a policy or switch? Try our easy-to-use free comparison tool today to find cover for your family. Comparing policies with us could help you save time and money on your insurance and makes it easy to see what's covered under policies available through our service.