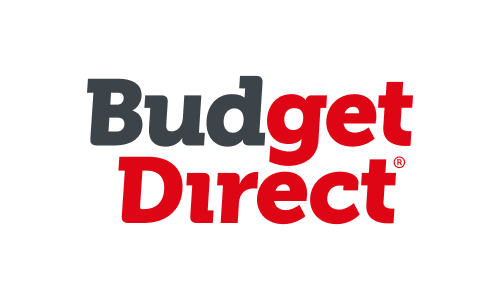 Budget Direct pet insurance at a glance
Get up to 80% back on eligible vet bills
Never pay an excess for the same condition twice (within any policy period)
Cover for orthopaedic conditions
One no-fuss policy option
About Budget Direct pet insurance
Budget Direct pet insurance is synonymous with simplicity. It covers accidental injuries and illnesses, including some conditions typically excluded from cover by other insurers. Benefit percentages, annual limits, and sub-limits apply. Budget Direct pet insurance is issued by Auto & General Insurance Company Limited.
What does Budget Direct pet insurance cover?
Budget Direct offers pet insurance policies for cats and dogs. These policies can cover:
Treatment costs for accidental injuries and illnesses
Vet consultations for eligible conditions
Prescribed medications and diagnostic tests for eligible conditions
Hospitalisations and surgeries
Cancer treatment
Treatments for orthopaedic, chronic, and cruciate ligament conditions.
Some common accidents and illnesses that Budget Direct pet insurance can cover include:
For dogs
For cats

Arthritis
Skin conditions
Ear infections
Gastroenteritis
Pancreatitis
Cataracts
Conjunctivitis
Cancer
Dog bites
Allergic reactions
Snake/insect bite toxicity
Cuts and wounds

Cat flu
Urinary tract disease
Skin conditions
Gastroenteritis
Conjunctivitis
Heart disease
Kidney disease
Cancer
Bite wounds
Fractures and ligament damage
Eye damage
Cuts/lacerations
Make sure you always read the Product Disclosure Statement (PDS) of any policy before you purchase, so you can understand your benefits, limits, and exclusions.
Why choose Budget Direct?
Budget Direct pet insurance doesn't deal in bells and whistles but offers one policy that covers the essentials – this includes coverage for orthopaedic conditions, which other insurers don't typically cover. Another benefit is that the policy excess is payable per claimable condition, which means you won't pay an excess when making a claim for a related condition during the same policy period.
Compare pet insurance today
If you're in the market for pet insurance, you don't have to go far! You can use our online comparison tool to compare pet insurance policies all in one place, including Budget Direct pet insurance. Just enter a few details about your pet and see what insurers on our panel have to offer in terms of features, benefit limits, and price.