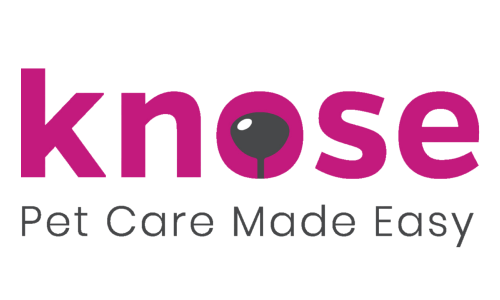 Knose pet insurance at a glance
Get between 70-90% back on eligible vet bills
Flexible annual excess options
No sub-limits
Optional benefits for dental, behavioural and specialised therapies
About Knose
Knose specialises in pet healthcare and well-being, offering a dedicated Pet Care Plan and pet insurance cover flexible enough for all budgets. Pet owners can tailor their coverage by choosing their reimbursement rate, annual limit, annual excess (if any), and optional extra benefits for dental and specialised treatments. Knose pet insurance is underwritten by Pacific International Insurance Pty Ltd.
What does Knose pet insurance cover?
When you sign up for Knose pet insurance, you can select your level of cover by choosing your annual limit, benefit percentage, and annual excess.
Knose Simple Pet Insurance policies can cover:
Costs of vet treatment for accidental injuries and illnesses
Emergency pet boarding
Essential euthanasia
Overseas vet costs in New Zealand and Norfolk Island (for trips shorter than 60 days).
Eligible vet costs are reimbursed up to the benefit percentage and annual limit, and subject to the annual excess. Be sure to read your Product Disclosure Statement (PDS) to know exactly what your pet is – and isn't – covered for.
Optional extras
Knose pet insurance also offers three optional extras with the Simple Pet Insurance plan, which you can choose to add to your policy for an additional premium and extended coverage. These are:
Dental Illness – Provides cover for dental illnesses like gingivitis, periodontal disease, and other dental diseases. It doesn't cover general dental check-ups.
Behavioural Problems – Includes cover for treating behavioural issues like overeating, excessive chewing or licking, anxiety, aggression, and obsessive behavioural disorders.
Specialised Therapies – Covers related specialised therapies like physiotherapy, acupuncture, and hydrotherapy. It doesn't cover routine care procedures or elective treatments.
Why choose Knose pet insurance?
Besides combining simplicity and flexibility in a straightforward pet insurance plan, Knose pet insurance also offers added benefits worth considering, like:
No sub-limits and no price cap on certain pet treatments or conditions
14-day waiting periods for illnesses
Free 24/7 access to Pet Health Hotline to speak to a registered vet nurse and get free advice
Cover for overseas vet costs in New Zealand or Norfolk Island (for trips shorter than 60 days)
Standalone Pet Care Plan for check-ups, vaccinations, fleas, worming, and more available
Compare pet insurance today
Shopping for pet insurance is no walk in the park. Luckily, you can use our online comparison tool to compare different pet insurance policies – including Knose pet insurance – all in one place. Just enter a few details about your pet, and you'll get a list of suitable pet plans with highlighted prices, features, and benefit limits.
Simples!