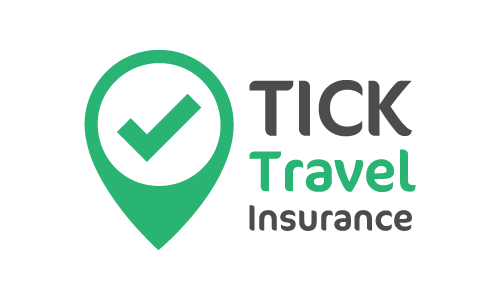 Tick Travel Insurance at a glance
Fast and easy to purchase
Coverage up to the age of 100
All pre-existing medical conditions considered (under certain levels of cover)
24-hour emergency assistance
Covid-19 benefits available in Domestic and International Policies (Standard and Top)
About Tick Travel Insurance
Tick Travel Insurance has been providing Australians with comprehensive and affordable travel insurance since 2017. It aims to provide a simple, uncomplicated product to suit a variety of trips.
All policies can include 24-hour emergency assistance, free cover for kids under 18 travelling with mum or dad, and all medical conditions are considered (under top levels of cover) when you apply online.
With Tick Travel Insurance, you can apply for cover quickly, so you can focus on more important things – like preparing for your holiday!
What does Tick Travel Insurance cover?
Tick travel insurance offers multiple levels of cover for both domestic and international trips:
Domestic trips
All domestic travel insurance policies can include cover for cancellations and lost, stolen or damaged baggage, as well as personal liability (i.e. when you're at fault for the injury or death of another person).
Depending on the level of insurance you opt for though, you may also be covered for things like:
additional emergency expenses (e.g. emergency accommodation);
rental vehicle excess;
journey curtailment (e.g. a family emergency requires you to cut short your trip); and
lost/stolen property (e.g. phones, laptops and cameras).
Domestic travel policies don't include cover for medical expenses, since these are generally covered by Medicare or private health insurance while you're in Australia.
International trips
Tick Travel Insurance offers cover for overseas emergency medical expenses, personal liability, additional emergency expenses and lost, stolen and damaged luggage in all their international policies.
Depending on your level of insurance though, your policy might also include cover for cancellations, curtailment, delayed luggage, devices (e.g. phones, laptops and cameras) and rental vehicle excess.
Additional options
Tick Travel Insurance also offers several packs you can choose from to upgrade your policy, should you be doing some additional activities that aren't covered by a standard policy! These can include winter sports like skiing or snowboarding, as well as natural disaster cover. They may cost extra, so make sure you find out what that expense will be before you sign up.