As an occupational therapist, you know just how important your profession is in helping injured, sick or disabled people so they can perform daily tasks to the best of their ability. But what if you provided advice or a service that caused injury or harm to your patients?
Various types of business insurance can protect you and your livelihood in these circumstances, as you'll discover in this article. One of the most important is professional indemnity insurance*.
What is professional indemnity insurance for occupational therapists?
Professional indemnity insurance for occupational therapy is exactly what it is for other businesses – it offers protection for businesses that provide specialist services or professional advice. If someone makes a claim against your business for losses due to alleged or actual negligent acts in the service or advice you offer, professional indemnity insurance can help.
It can also assist with legal fees for claims which are covered by your policy.
While you do everything in your power to provide the correct guidance and assistance to your clients, mistakes can happen or an accusation can be made against you. In these cases, professional indemnity insurance can cover your legal costs, court attendance fees and other expenses that result from a claim. It typically won't cover intentional acts that cause harm, damage or injury.
It's also something many other allied health professionals and businesses need to consider so they're covered in tricky situations.
Is professional indemnity insurance compulsory in occupational therapy?
It's a legal requirement for all occupational therapy practices and individual therapists to be covered by relevant professional indemnity cover to operate in Australia. In addition, this insurance must be sufficient to protect a practice if any claim resulting from profession related mistakes, negligence or omission is made, according to the Occupational Therapy Board.1
If you offer care or your professional opinion on someone's mental or physical health, professional indemnity insurance will need to cover:
All locations where you practice
Any practice, regardless of whether it's part of the public sector or a private facility
Everyone you employ, from volunteers to full-time workers.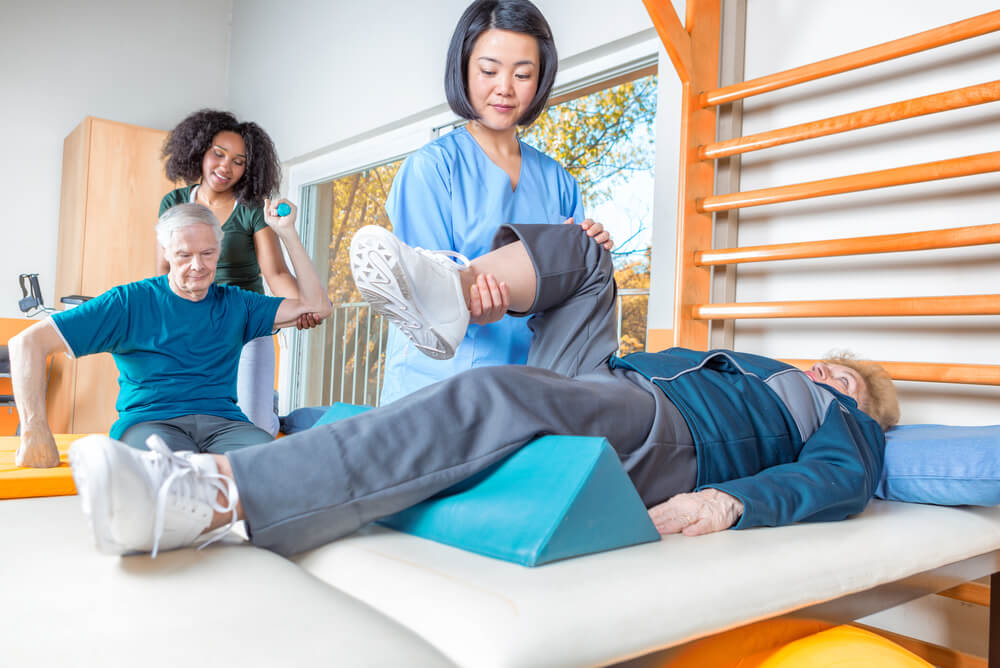 Why do I need professional indemnity insurance for my occupational therapy clinic?
Aside from being a legal requirement in Australia for occupational therapists, in effect to safeguard the public who use occupational therapy services, professional indemnity insurance is designed to protect your business. If your expertise or advice results in a claim that could cause financial loss, affect your reputation and ruin your business, then this type of insurance could help.
Here are some circumstances where professional indemnity insurance could come in handy, regardless of whether you're at fault or simply accused of misconduct or negligence:
You or an employee at your practice provides incorrect information or services to a client
Someone within your practice makes an accidental omission
A client's personal information is breached or lost as a result of error within your practice
You fail to provide a service or treatment within an agreed timeframe
A client is injured or killed as a result of your treatment or medical advice
Example: Say you're helping a client learn to walk again after an accident and suggest an exercise for them to complete to build up their leg strength. If they happen to injure themselves while performing this exercise, they could make a claim against you and your practice. Without adequate professional indemnity insurance, if it's found that you breached your professional duty in prescribing the exercise you could be forced to pay for damages and legal costs out of your pocket, which could cripple your livelihood, practice and reputation.
Are my employees fully covered under my practice's professional indemnity insurance?
Providing you've taken out adequate indemnity insurance for your occupational therapy clinic, your employees will be covered when working at your practice. However, some occupational therapists have multiple employers, may operate their own business as a contractor, may work at various locations and could carry out their services in addition to their employment at your practice.
In these cases, that individual would need to be covered wherever and whenever they're providing their professional services but it would be their responsibility to take out that insurance. They could be covered by their other employer's cover or may need to take out additional protection.
Are there circumstances where I don't require professional indemnity insurance for occupational therapy?
There are cases where your occupational therapy business or individual occupational therapists may not require indemnity insurance. These include:
Note: In cases where you cease practicing, you may be required to take out run-off insurance – a type of cover that protects you if claims are made for a period where you were practicing. If you're already covered, talk to your insurer about this to see if it's something they offer.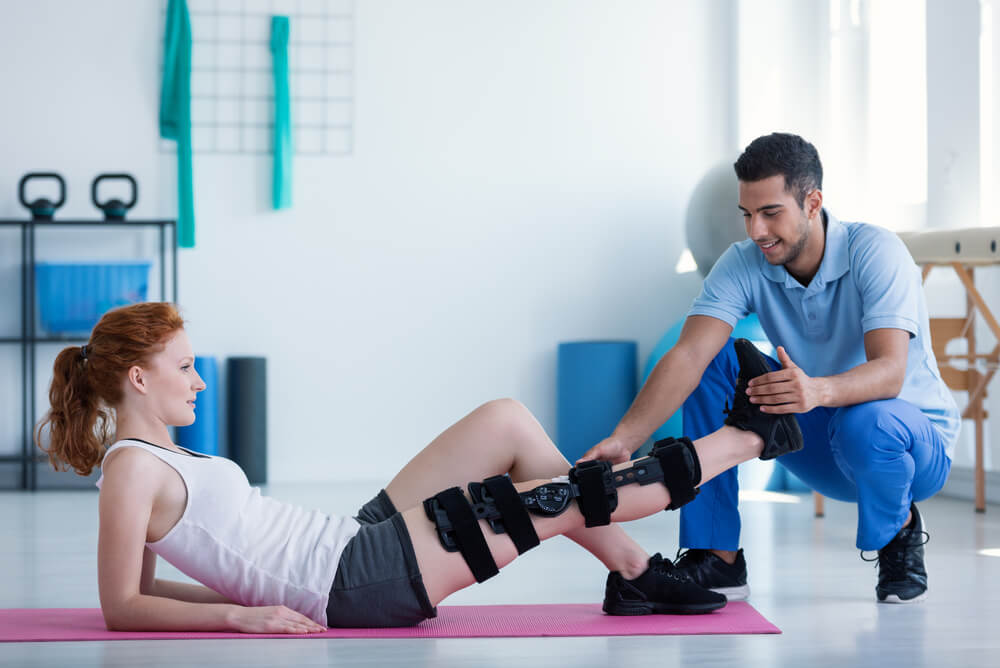 What other types of business insurance should occupational therapists consider?
Professional Indemnity insurance is one piece of the insurance puzzle for occupational therapists and there are other types of cover you should consider for your practice to help ensure you and your employees are covered.
The type of cover you consider will be unique to your business and circumstances however, the major types of insurance that could be relevant to occupational therapists include:
Public liability insurance*. Say a client, member of the public or one of your suppliers becomes injured or has their property damaged as a result of an accident in your practice. Public liability insurance could cover you and your occupational therapy clinic if a claim is made.
Personal accident insurance*. Your job and business focuses on helping others get back on their feet and perform tasks to the best of their ability. If you were to become ill or injured and unable to work, this type of insurance can provide you with loss of income coverage until you're able to practice again.
Management liability insurance*. Even if you do your best to ensure you're running your practice to a high standard, claims against your management team regarding wrongful dismissal, harassment, crime or management styles could leave your practice struggling. Management liability insurance could protect you if a claim like this arises.
Cyber Liability* All occupational therapy practices use computers or digital technology to some extent, whether it be to process payments online, communicate via email or provide information on a website. If there was a data breach or your business couldn't operate as a result of a cyber issue, this extra type of cover might be the protection you need.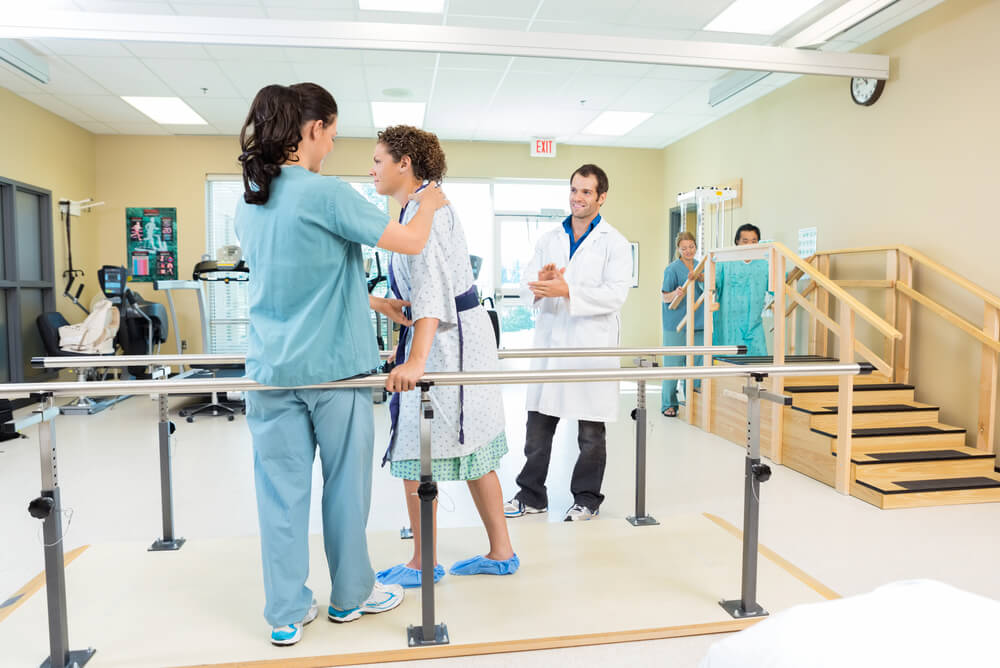 Depending on the size of your occupational therapy clinic and how many employees you have, you may also wish to consider purchasing Business Package insurance*, which can be tailored to include one or more of the following:
| | |
| --- | --- |
| Type of insurance | Description |
| Building | This type of insurance offers protection if the premises you own and operate out of becomes damaged and needs to be repaired, replaced or reinstated. |
| Business interruption | Would your business be able to survive if it was closed due to a natural disaster, accident or another issue? Business interruption is designed to protect your occupational therapy business in these circumstances. |
| Money | You and your employees work hard to make money but if it's lost or damaged at your practice or in transit, this level of cover could come in extremely handy. |
| Contents | Many of the possessions at your practice are likely to be  vital in helping you do your job. If the worst happens and they become damaged, this type of insurance could cover some or all of the costs to replace them. |
| Electronic equipment | Electronic equipment is essential for many occupational therapists to help patients. If you couldn't afford to fix something out of pocket if it breaks down or fails, this insurance may be a lifesaver. |
| Employee dishonestly | While we hope we can trust the people we employ, this extra level of insurance covers financial loss caused by dishonest employees. |
| General property | Also known as portable equipment insurance, this type of cover may protect any equipment you use as an occupational therapist outside your practice's premises that's damaged as a result of accidents, natural disasters or burglars destroying it in the event of an attempted robbery. |
| Glass | It may not be something many people think about but this type of insurance can help cover the cost if any glass (both internal and external at your premises) has become damaged as a result of an accident. |
| Statutory liability | Statutory Liability insurance covers you, your business and employees for allegations of wrongful breaches of key legislation in the course of your business. The policy meets fines and penalties payable in specified circumstances and related legal expenses |
| Tax audit | If the ATO launch an audit or investigation against your occupational therapy company, this type of insurance could cover  costs incurred by you in engaging an accountant to assist. |
| Theft | If someone was to steal your practice's property and equipment or damage it in the process of an attempted robbery, this cover could be useful. |
| Transit | Many occupational therapists travel between multiple locations. If there was an accident that damaged your property while you were in transit, this insurance could cover some of the costs to repair or replace your property. NB, your vehicle will not be covered |
As each occupational therapy business is unique, it's worth chatting with an insurer about which types of cover are vital for your business.
Compare protection for your occupational therapy business today!
Looking for business insurance for your occupational therapy clinic, or simply want to see how your current level of cover compares to others on the market? We can help with a quote!
Our free business insurance comparison service allows you to compare a range of products from a variety of providers within minutes. We simply ask some questions about your business and provide results so you can compare policies, their cost, features and more in one location.
We even list types of insurance other occupational therapists commonly select, so you have an understanding of what others in your profession are searching for.
So, what are you waiting for? It pays to compare and we're ready to help!
*As with any insurance, cover will be subject to the terms, conditions and exclusions contained in the policy wording. The information contained on this web page is general only and should not be relied upon as advice.