If you're an allied health professional and offer services that improve the health and wellbeing of your clients, then you'll need business insurance if the worst were to happen.
Say your advice or expertise resulted in a legal challenge being made against you, your business or one of your employees. An adequate level of cover would help protect your livelihood.
What is an allied health business?
If your business offers health services or advice but these services aren't from a doctor, nurse or dentist, chances are it's an allied health business. In addition to offering treatment, your business may also help diagnose or prevent some conditions.
Typical allied health businesses include:
Art and music psychotherapy
Audiology
Chinese medicine
Chiropractic service
Counselling service
Dietitian
Exercise physiology
Nutrition
Optometry
Orthoptics
Osteopathy
Pathology
Pharmacy
Podiatry
Social work
Speech pathology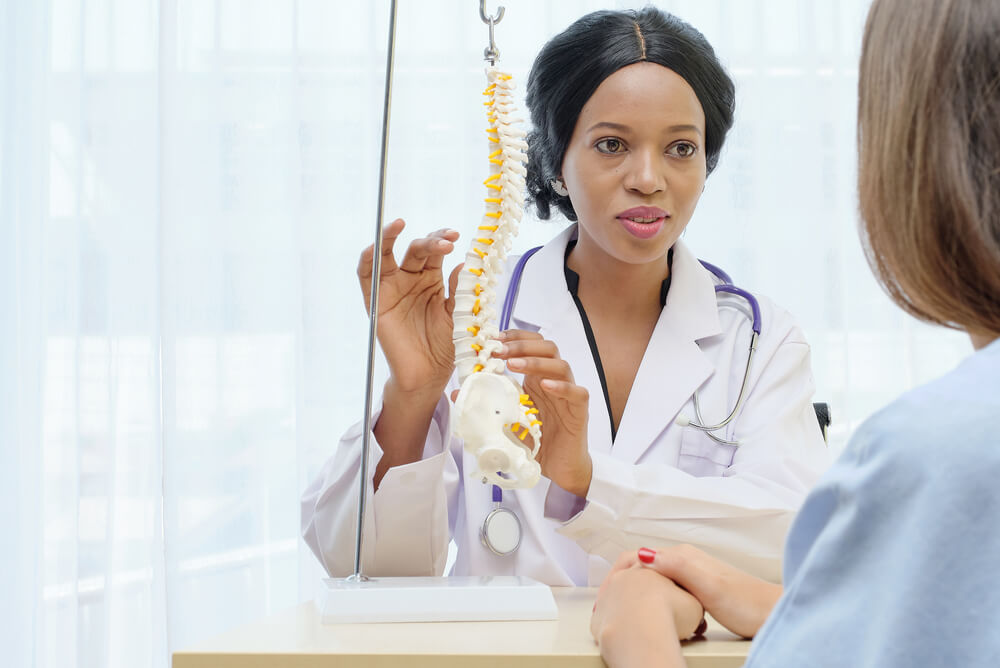 Why do allied health professionals need business insurance?
The primary focus of an allied health professional's career is offering services and advice that benefit the health of their patients but things don't always go to plan. For example:
You or an employee could unintentionally cause injury or harm to someone, resulting in a legal claim being made against your business;
equipment that's essential to your job may be stolen or broken;
A data breach of patients' confidential data could occur; or
Your practice may have to close due to an accident or disaster.
Any of the above  scenarios could disrupt your ability to earn money and assist patients.
Having appropriate business insurance in place could help cover you in these circumstances, pay for repairs if your premises is damaged and help if your property is stolen or breaks down.
Which types of insurance for allied health professionals should I consider?
With so many different types of allied health services in Australia, your business's insurance needs will likely vary from those of other allied health companies.
As such, it's essential to understand the different types of insurance available, what their features are and whether they're something your business requires.
These are the major types of insurance that allied health professionals may want to consider:
Professional indemnity insurance.* Say you're a chiropractor or exercise physiologist and you provide treatment or offer advice that leaves your patient injured, harmed or dead. Whether you were actually negligent in the service or advice you provided or your business is simply accused of it, professional indemnity insurance is intended to help respond to these claims for losses. It can help assist with legal costs involved with responding or managing claims which are covered by your policy – providing you didn't commit any acts intentionally.
Most PI policies for allied health professionals will also provide legal fees cover if your professional conduct is the subject or regulatory investigation or prosecution.
Holding professional indemnity insurance is a legal requirement for practitioners in many allied health professions such chiropractic services.
Example: You teach a yoga class to Jane – who's recovering from a back injury she sustained in a car accident. Yoga classes have been helping Jane with her recovery immensely. In one class, you instruct her to do a yoga pose you think she's ready for but she ends up injuring her back further.
Jane makes a claim against your yoga studio for the injury she sustained – and to compensate her for the time she's forced to take off work. Professional indemnity insurance helps your business cover the legal costs for the claim as well as any compensation payable to Jane if it's determined you did in fact breach the professional duty of care you owed to her.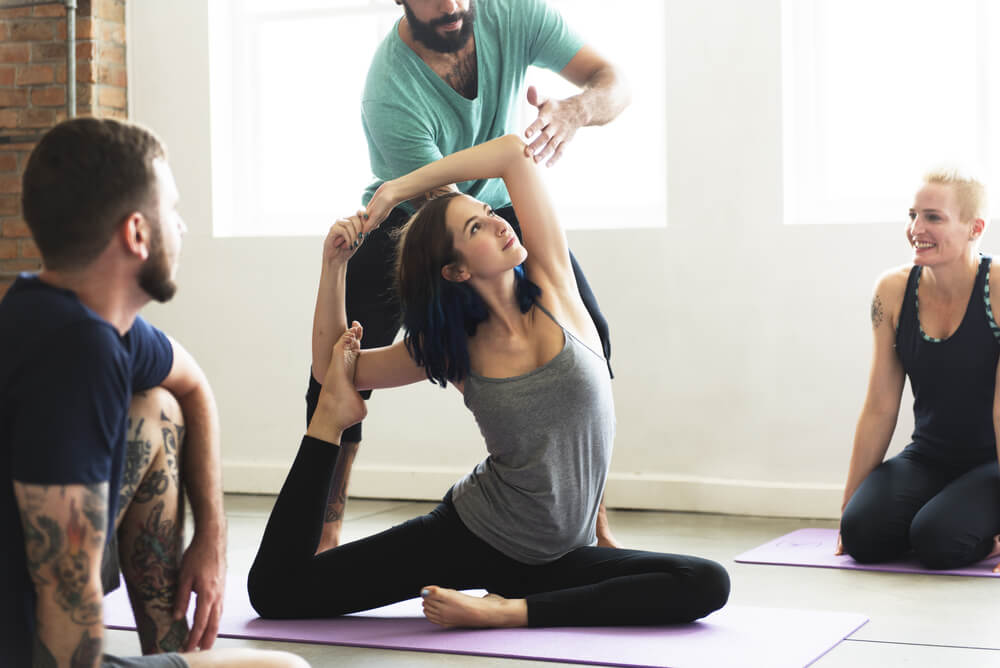 Public liability insurance*. This type of insurance safeguards your business if customers or members of the public become injured as a result of you running your business, or if their property is stolen or damaged while in your care. Compensation payments, as well as medical and legal costs, can be covered, which can be a lifesaver if these types of claims are made.
In addition, some businesses are required to hold this type of policy to be a member of their industry association or to enter into a contract with other organisations.
Example: Your receptionist, Nancy, offers to look after your client Jack's laptop while he sees you for his weekly counselling service.
She places it behind her desk for safekeeping, but inadvertently runs over it with her chair. This causes significant damage to the laptop. A public liability policy will be a great help if the patient makes a claim against you as a result.
It would ensure you're not paying for the claim out of your own pocket.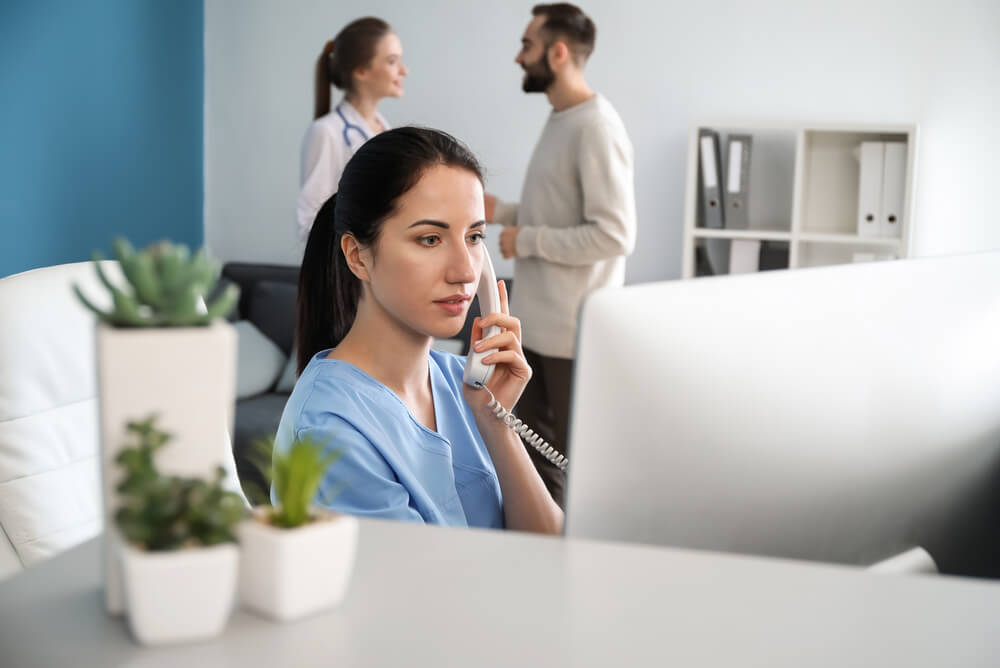 Personal accident insurance*. Although your business and profession focuses on the health of others, what happens if you become injured or sick? Would you have enough money to keep yourself afloat while you take time off to recover?
If not, personal accident insurance could cover up to 85% of your lost earnings for an agreed period. You can select additional cover for illness as well, so check this out when you compare your options through our service.
Example. You're an exercise physiologist with a small practice. You take a fall at home and break your leg, leaving you out of action for eight weeks. With adequate personal accident insurance and after you've served your waiting period, you'd receive benefits in place of up to 85% of your wage for the agreed period. This means you'd still have an income – even though you're unable to work or treat your clients.
Management liability. We like to think we can trust the people we work with but what if members of your management team were acting in a way that was detrimental to your allied health business? For example, if they were , breaching client information or sharing trade secrets that were meant to be protected, this could have a serious impact on your business.
Similarly, accusations of misconduct, sexual harassment or unfair dismissal can cause big problems.  Management liability may be vital in protecting your livelihood and offering legal protection in these types of situations.
Example. Your podiatry clinic is downsizing and as a result, a director decides one employee needs to be let go. He makes Tammy, who has been challenging to manage, redundant. Tammy later files a case against your podiatry clinic citing unfair dismissal. A claim like this can be expensive to defend even if your director isn't found guilty of such behaviour.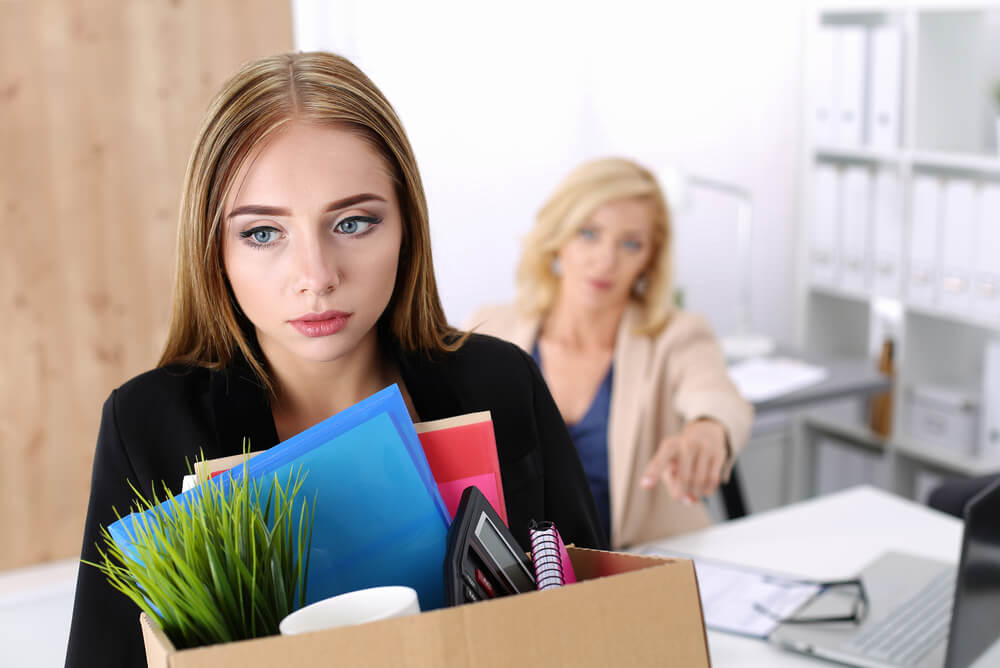 Are there other types of insurance I should consider as an allied health professional?
In addition to the insurance products listed above, there are other types of insurance allied health professionals can consider for their business for extra protection, as part of what is known as business package insurance*. Depending on your insurance provider, they could offer types of cover in addition to the products listed below.
| | |
| --- | --- |
| Insurance type | What it covers |
| Building | If you own the building you carry out your business in and it's damaged as a result of an insured event, this insurance will help cover these costs so you can continue to operate as usual. |
| Business interruption | Any type of disruption – be it an accident, weather event or other disaster – could have a severe impact on your allied health business. If the interruption is caused by an insured event (e.g. fire or property damage), business interruption insurance could financially protect your business by providing cover for loss of income and increased costs of working if you weren't able to work as normal. |
| Contents | Just like contents insurance for your home, this type of insurance safeguards your business's contents. Should they become damaged, contents insurance will help cover the replacement or repair costs. |
| Electronic equipment | Many of us rely on electronics to help get the job done. If an unexpected mishap left your electronics broken or out of action, this type of cover would help replace or repair your devices so you can continue working as quickly as possible. |
| Employee dishonesty | While you can do everything in your power to employ people who can be trusted, there are cases where dishonest individuals can cause problems for your business. If this happens, employee dishonesty can help cover any financial loss to your business caused by these bad apples. |
| Glass | Does your allied health business have any internal or external glass at the premises? Would you be able to provide your services if this glass became damaged? If not, consider glass insurance to cover accidental breakage of glass items such as windows, counters and shelving. |
| Portable equipment | Also known as general property insurance, this extra level of cover comes in handy if any portable equipment you use in your allied health profession is lost or damaged. It generally covers property that's affected by disasters, theft or other accidents. |
| Machinery breakdown | Some allied health professionals use expensive machinery in their job. This type of cover safeguards this equipment if it breaks down. You may be able to add an extra level of cover to protect machines if they stop working due to deterioration. |
| Money | Money is essential to the success of your business. If your business handles cash or cheques and it were to go missing or become damaged either in transit, at your business location or at another site, this type of insurance may cover the loss of it. |
| Statutory liability | We never want these things to happen but would you be able to financially support your business if there was a breach of legislation by one of your employees? Statutory Liability insurance covers your business, employees and you for allegations of wrongful breaches of key legislation in the course of the your business. The policy meets fines and penalties payable in specified circumstances and related legal expenses. |
| Tax audit | Tax audits can cause stress and cost your company time and thousands of dollars in fees. To ensure your allied health business was able to continue operating during an audit, this extra type of insurance is worth considering. |
| Theft | Theft is a real possibility for any business. With some of the tools and equipment allied health professionals use costing a significant amount, this type of insurance could safeguard them if they were stolen or damaged in a burglary. |
| Transit | If you travel between locations to carry out your services but your property was damaged during transit, it could have a significant impact on your allied health business. Transit insurance helps by covering the repair or replacement costs of work property that's destroyed during transit. |
You may also consider Cyber Liability insurance* relevant.  While allied health professionals are typically hands-on when working with clients, some parts of your business may rely on the internet and technology to get the job done. If you were to run into problems such as a data breach or cyber threat that affected online payments, customer details, emails or your website, this type of insurance could come in handy.
Find insurance for your allied health business today!
Are you ready to find cover for your allied health business? We're happy to assist!
Using our  business insurance comparison service is a free and easy-to-use tool to help you compare products from some leading insurers across Australia. We'll ask a few simple questions about your business and obtain quotes for policies, and provide information on their features, costs and more! It takes just a few minutes to get started and receive a quote.
You'll also be able to see the types of insurance other allied health professionals select, to help you decide what may be of interest for you.
Insurance can safeguard your livelihood, which is why it always pays to compare your options.
*As with any insurance, cover will be subject to the terms, conditions and exclusions contained in the policy wording. The information contained on this web page is general only and should not be relied upon as advice.