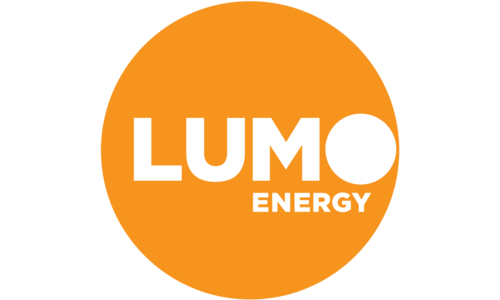 Lumo Energy at a glance
electricity and gas plans across South Australia and Victoria
options available for both residents and businesses
flexibility with no lock-in contracts on any plan
a rewards program for members
About Lumo Energy
Lumo Energy is an Australian-owned energy provider that launched in 2010. They're wholly owned by Snowy Hydro Limited, which launched in 1949 and is one of Australia's largest and oldest renewable energy generators. Having won multiple awards, Lumo Energy has provided electricity and gas to hundreds of thousands of homes and businesses across South Australia and Victoria since its inception.
Lumo Energy always strives to do their best by their customers. While price is important, Lumo prides itself on offering extra value to customers. It seems to be paying off, with the company winning numerous customer awards over the years. This highlights their commitment to seeking better ways to assist customers and being an easy to deal with.
They're also a champion for small businesses. Lumo Energy knows that running a small business can be difficult enough, so have a range of business energy packages that can help a variety of business types.
Lumo Energy values community and has partnered with organisations to support grassroots initiatives. They also offer meaningful engagement with the public, beyond the traditional expectations of an energy provider.
What services does Lumo Energy offer?
For customers across South Australia and Victoria, Lumo Energy offers a range of gas and electricity services. Please note: not all features and plans are available nationwide or in all areas.
For homes. This energy provider offers a variety of electricity and gas plans to South Australian and Victorian residents. In addition, they'll offer financial hardship options for individuals in certain circumstances, direct debit billing, and more.
For businesses. Lumo Energy offers both electricity and gas to small business across Victoria and South Australia. A small business must use 1TJ or less of gas a year and less than 40MWh of electricity in Victoria or less than 160MWh of electricity in South Australia.
Meters
Whether you're building a new home, organising a meter or want an existing meter relocated or altered, Lumo Energy offers meter alterations and installation to some customers. Lumo can also assist with the installation of smart meters, which can automatically read your home's electricity usage without the need of an expert physically reading your usage.
Solar Feed-in Tariffs
If you're an eligible customer with solar panels and your system feeds electricity back into the grid, you may receive credits that will be applied to your bill.
Frequently asked questions
Compare energy plans with us
If you're looking for a gas or electricity quote, we're here to help. Our energy comparison service is free, easy to use and displays results within minutes. Simply enter some details about the home you need energy for, and we'll do the rest.
It pays to compare, so let us help you today!