Budget Direct Home & Contents Insurance at a glance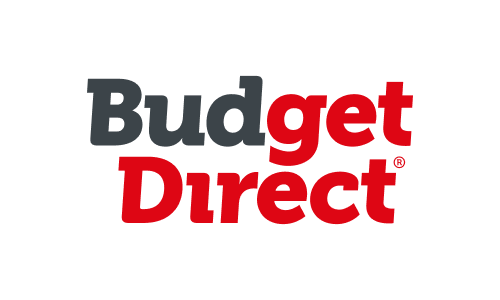 Money magazine's Insurer of the Year 2017, 2018, 2019, 2020 and 2021
24-hour Claims Service
About Budget Direct Home & Contents Insurance
Founded in 2000, Budget Direct is proud to offer insurance that has helped over 3 million Australians since its inception with its award-winning Insurance products.
Budget Direct is underwritten by Auto & General Insurance Company Limited, an APRA-regulated Australian insurance company, and is part of the international BHL Group. The insurer's commitment to innovation means you get the features you'd expect in your home and contents insurance.
Why choose Budget Direct Home & Contents Insurance?
Budget Direct's customers rate their insurance 4.5 out of 5 stars, based on a survey of 34,525 Budget Direct Car and Home insurance customers conducted between 10 February 2015 and 31 January 2021.
Budget Direct is proud to offer insurance that could save you money. An award winner year after year, Budget Direct is committed to innovation meaning you get the features you'd expect + more including:
No forms to fill in – ever!
Annual or monthly payment options
Smart cover options so customers can customise their insurance.
Policy benefits
Here are some of Budget Direct's Home and Contents Policy highlights:
Up to $20 million legal liability cover
Fire cover
Explosion cover
Theft or attempted theft
Malicious damage, vandalism, riot or civil commotion
Breakage of glass, ceramic & sanitary fixtures
Storm & rainwater damage
Lightning Cover
Earthquake or Tsunami Cover
Escape Of Liquid
Impact at the Home
Annual or instalment payments
Debris Removal and extra costs of rebuilding
Temporary Accommodation Costs
Mortgage Discharge Costs
Funeral Expenses up to $7,000
Replacement Of Locks Up To $1,000
Cover for Fire and Collision for Contents while moving address
Uninsured Guests' Contents Cover Up To $500
Unattached Equipment Cover Up To $500
Customers can tailor a policy to suit their own individual needs with the Budget Direct Smart cover options:
Personal Effects Cover
Motor Burnout Cover
Accidental Damage Cover
Commercial Storage Cover
Flood Cover
Choice Of Excess Options
Sum Insured Safeguard
Landlord – Tenant Default Cover
Landlord – Theft and malicious damage by Tenant Cover
Commercial Storage – Loss or damage caused by an insured event to contents stored in a commercial storage facility for your period of insurance. This only includes contents covered under your Contents Insurance cover, and during the period of insurance.
Always read the Product Disclosure Statement for each policy before making a decision to buy.