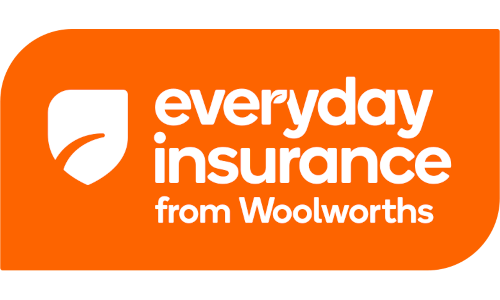 Everyday home and contents insurance at a glance
24/7 emergency support and claims assistance
Flexible excess options
Multiple payment options to choose from
About Everyday Insurance
Everyday Insurance (formerly Woolworths Insurance) entered the insurance business in 2011. Today, they offer a suite of insurance products, including home and contents, landlord, car and pet. Everyday Insurance offers multiple levels of cover across their home and contents insurance policies to provide greater choice to customers.
Everyday Home Insurance and Landlords Insurance is issued and underwritten by global insurance powerhouse Hollard.
Additionally, the Woolworths Group supports a variety of charities via their Support Through Australian Natural Disasters (S.T.A.N.D) program to provide relief to Australian communities affected by natural disasters. Charities supported by S.T.A.N.D include the Salvation Army, Rural Aid, Lifeline and Foodbank.
What Everyday home and contents insurance covers
Everyday Insurance provides a standard and comprehensive level of cover for each type of insurance: home (also called building insurance), contents and their combined building and contents policies. Some of the things which may be covered by Everyday Insurance include:
Fire and explosions
Storm, rainwater and flood damage
Earthquakes, tsunamis and volcanic eruptions
Lightning
Vandalism and malicious damage
Theft
Riots, industrial action and civil commotion
Escape of liquid (e.g. burst pipes)
Accidental glass breakage
Legal liability
Removal of debris
Tools of trade (contents or combined only)
Food spoilage (contents or combined only)
Emergency accommodation
Temporary accommodation for pets.
Everyday Insurance standard and comprehensive level policies mostly cover the same events and inclusions, but comprehensive policies generally have higher benefit amounts on claims. For full details of coverage, benefit amount, claim limits, insured events and more, read the Product Disclosure Statement (PDS) available on the Everyday Insurance website.
Why choose Everyday for home and contents insurance?
There are multiple reasons why Australians go to Everyday Insurance for home and contents cover, such as:
The ability to choose a higher excess to reduce the cost of insurance
Optional extras to further tailor your coverage
Flood cover included as standard (terms and conditions apply)
Save time looking for home and contents insurance
You can compare Everyday home, contents and landlord insurance policies alongside options from other insurance providers in minutes. Our free comparison service makes it easy to compare the features, prices, coverage, exclusions and more for a range of policies, so you can decide on the cover that's right for you.