What is an agreement hospital?
In Australia, private hospitals can organise an agreement between themselves and a private health insurer regarding what you pay for treatment. This agreement outlines whether you have to pay out-of-pocket expenses at a standard rate or an 'agreed' rate – which is typically cheaper.
With an agreed rate, the hospital charges a set fee based on their agreement with your health fund. Depending on the agreement and the treatment you receive, you might not have to pay any out-of-pocket expenses at all.
When you take out private hospital cover with a health insurer, you'll be covered for admissions to any of their agreement private hospitals, provided the health service you're claiming for is included on your policy. It is important to understand what you are covered for prior to a hospital admission. For instance, if a service is only covered on a restricted basis on your policy, you will only be covered as a private patient in public hospitals and will face considerable out-of-pocket expenses in a private hospital.
All major health funds have agreements with a large number of private hospitals, but we recommend you check with your insurer before deciding where you're treated. This is especially important if you have a hospital in mind prior to treatment or live in a rural area where the nearest agreement private hospital may be a fair distance away.
Why go to a hospital with an agreement with my insurer?
Simple: you'll save money. Choosing a hospital that has an agreement with your insurer means you'll either reduce or eliminate out-of-pocket expenses for hospital services.
You'll still have to:
You may also need to pay an excess when admitted to hospital as a private patient and/or a co-payment for each day you stay in hospital. An excess payment is typically limited to once per person per year, regardless of how many times you are admitted to hospital.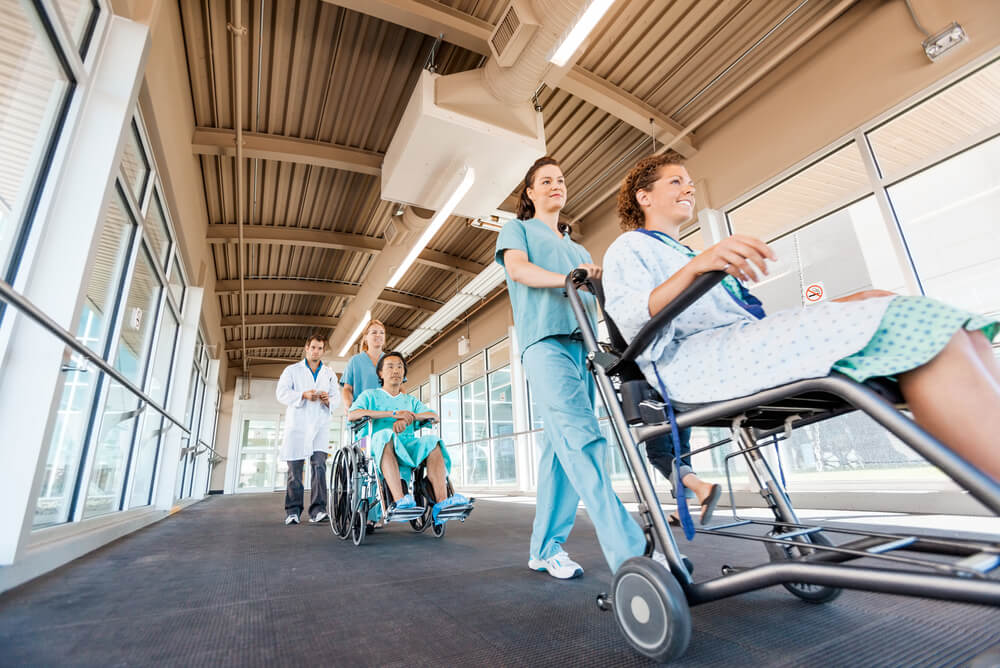 What if I decide to go to a public hospital as a private patient?
Insurers typically consider public hospitals as agreement hospitals, despite no official agreements being in place.1 However, you may have to serve public waiting lists for treatment.
An ambulance typically takes you to the nearest public hospital in an emergency, but if you require ongoing care after an incident, you can do it on your terms through your health insurance subject to your situation.
If you decide to go through the public health system as a public patient, Medicare covers your treatment. As a result, you will have less control over your healthcare, meaning no choice in your doctor, reduced options for a private room (private rooms are only given to those who need them most) and will be subject to public waiting lists for treatments.
What can I expect at an agreement private hospital?
Not only can you choose the agreement private hospital you wish to be admitted to, but you can also select your doctor within that hospital (subject to their availability) and enjoy greater flexibility in the timing of your treatment, since private waiting lists tend to be shorter than the public system). Depending on your level of cover and availability, you may also receive your own private room to recover in.
Once you're admitted to an agreement private hospital for a procedure covered by your policy, some or all of the costs associated with your hospital stay could be covered by your health fund, including (but not limited to):
Intensive care
Inpatient accommodation costs (including meals)
Theatre costs
Doctors' fees (up to the Medicare Benefits Schedule of fees)
Coronary care
Labour ward costs.
Before you go to the hospital, we recommend you ask your insurer and treating doctors for an estimated cost of your treatment, also known as an Informed Financial Consent Form.
Am I still covered for day surgeries?
As long as an agreement exists between the insurer and the day hospital, you have the right level of cover, you're admitted as an inpatient and your surgeon agrees not to charge above the Medicare Schedule Fees, you can go ahead with your day surgery without worrying about enormous bills.
What if I choose to go to a non-agreement hospital?
If you choose to be treated at a private hospital that doesn't have an agreement with your health fund, the amount of cover you receive towards your costs will depend on your policy. Keep in mind that you'll most likely incur out-of-pocket costs during your treatment.
Are you looking for hospital insurance that suits your needs?
Do you know which treatments and services are covered by your current health fund policy? It's possible that one day you'll need a treatment that you aren't covered for. If you're not satisfied with your current health insurance policy or feel like you're underinsured, there's no better time than now to consider switching.
With our easy-to-use comparison tool, we'll help you sort through different options in minutes flat, showing you which policies offer generous claiming limits, certain treatments and much more.