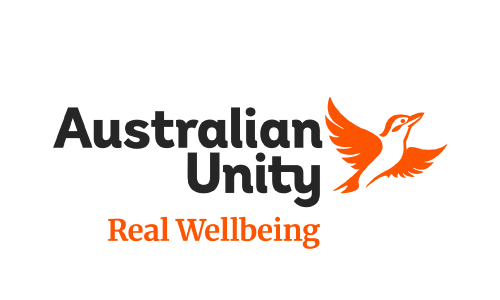 Australian Unity at a glance:
Wide range of health covers to suit different needs, budgets and lifestyles
Members are offered a wide range of ongoing discounts and rewards
Get treated by any healthcare provider whose practice is recognised by Australian Unity
Health insurance you can trust, from an insurer who's been caring for Australians for decades
About Australian Unity
The origins of Australian Unity date back to 1840, when a group of eight people got together to strategize a way to care for the health and wellbeing of their people. Through the next 180 years, this organisation has continued to care for the physical and mental health of its members with a range of smart solutions that suit all stages of life.
Australian Unity's goal is to make sure their members are getting the most out of their cover so that their health insurance can provide continuous value throughout their life. No matter where you are in life, what you're doing or what you're up against, you could be covered by a policy that fits your needs, budget and lifestyle.
What does Australian Unity cover?
With Australian Unity, you have the option of taking out extras cover, hospital cover, or a policy that includes both types of cover. In fact, a variety of options are available to accommodate the health needs and financial circumstances for many individuals.
Extras only cover
This type of policy helps cover the cost of essential or popular treatments outside of a hospital. These treatments include dental care, eye exams, physiotherapy appointments, and more. You can choose between multiple levels of cover too, which progressively insure you for more services and allow you to claim more back (at the expense of higher premiums).
Hospital cover
A hospital insurance policy helps pay for your treatment as a private patient when you're admitted to hospital. Depending on your needs, you can choose between different levels of cover, depending on how many types of services you wish to be covered for.
Hospital and extras cover
Looking for the best of both worlds? Find a level of hospital cover you're happy with and complement it with extras you may need, such as natural therapies or chiropractic services.
Claiming options
Swipe your membership card to claim on the spot
Submit a claim via the Australian Unity app or online portal
Phone, mail, email or fax
Why choose Australian Unity?
Australian Unity is Australia's first member-owned wellbeing company that delivers health, wealth and living services. 'Member-owned' means that Australian Unity isn't owned by shareholders, but by their members. This gives them the freedom to invest back into the services and solutions that matter the most to their customers, as well as the broader Australian community.
Start comparing health insurance today
Whether you're looking to get covered with Australian Unity or set on comparing multiple policies from a variety of insurers, we have all the tools you need to get started.
Our free online health insurance comparison tool makes it easy to compare the different features, costs, benefits and exclusions in a convenient and easy side-by-side view.
What are you waiting for? Start comparing health insurance today!