Australian Unity at a Glance: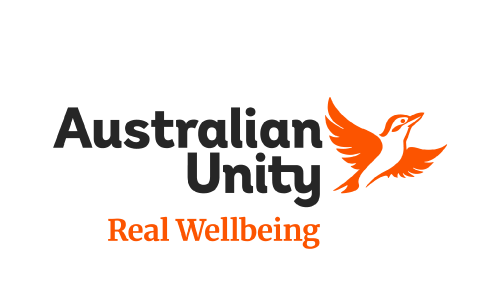 Great Health Cover that's simple to understand and easy to use.
Award winning customer service team
Was voted the best health insurer in Australia in 2011 by Australian Financial Review's Smart Investor Magazine.
Australian Unity has been caring for the health of Australians for over 140 years.
About the health fund

Australian Unity's Health Cover is about so much more than just providing excellent Hospital and Extras Cover. They understand that health insurance can be complex and choosing the right Cover can be confusing. That's why Australian Unity's philosophy can be described in two words: Simple. Useful.
Australian Unity's goal is to ensure members get the most out of their Cover so that it provides continuing value. Whether that be getting use from their Extras Cover, or having a choice of doctor through their Hospital Cover. Australian Unity first started caring for the health of Australians in 1870, so you can rely on their 140 years of experience, to look after your health.
Claiming Options:
To help members get the most from their membership, Australian Unity have made claiming Extras benefits as simple and speedy as possible. For most Extras treatments and services, claims are processed instantly, so you'll get your money back fast, then all you'll need to do is send your receipts in the mail.
Claim options include:
Swipe your membership card to claim on the spot at participating extras providers.
Claim through the iPhone claiming app
Claim on the web through Online Member Services
Phone through your claim
Post your claim form
For hospital claims, the hospital usually sends the bill directly to Australian Unity for payment.
Why choose Australian Unity:

Australian Unity strives to make their health insurance as easy and helpful as possible for their members. They recognise that everybody has different health insurance needs and as such, aims to meet these varying needs by offering practical products with a range of useful features. Australian Unity partners with its members to ensure they get more value from their health insurance, whether that is by reducing out-of-pocket costs or making by it easier for members to claim.
Australian Unity is a mutual fund so they don't have to answer to shareholders, instead they ultimately answer to Australian Unity's members. Health fund profits are reinvested by Australian Unity to build a better, healthier future for fund members and for all Australians.