If you're worried about paying expensive medical bills for doctor visits, tests and other out-of-hospital services, the Medicare Safety Net can help reduce your out-of-pocket costs.
What is the Medicare Safety Net?
The Medicare Safety Net provides additional financial support to Australians with high medical costs by reducing their expenses for out-of-hospital Medicare services, such as x-rays and blood tests. They continue to pay the same upfront amount for doctors, tests and other services but receive a higher Medicare benefit when their medical expenses reach a threshold each calendar year.
You may be eligible for the Medicare Safety Net if you spend a lot of money visiting GPs and specialists or undergoing an array of scans, pathology and diagnostic tests listed on the Medicare Benefits Schedule (MBS). However, it doesn't apply to treatments you receive as a hospital patient or for day surgery.
What does the Medicare Safety Net cover?
Your procedure must be an out-of-hospital service (not a treatment or surgery you receive as a hospital patient) and listed on the MBS to qualify for the Medicare Safety Net. Common procedures that you can claim on the Medicare Safety Net include:
Blood tests
GP consultations
CT scans
Ultrasounds
X-rays.
It's essential to check that the Safety Net covers your treatment by asking your specialist, doctor or Medicare beforehand. Services that aren't covered won't count to your Safety Net thresholds.
Medicare will also be able to advise you (via phone, in person or online) of the threshold amount you're eligible for and how close you are to meeting it.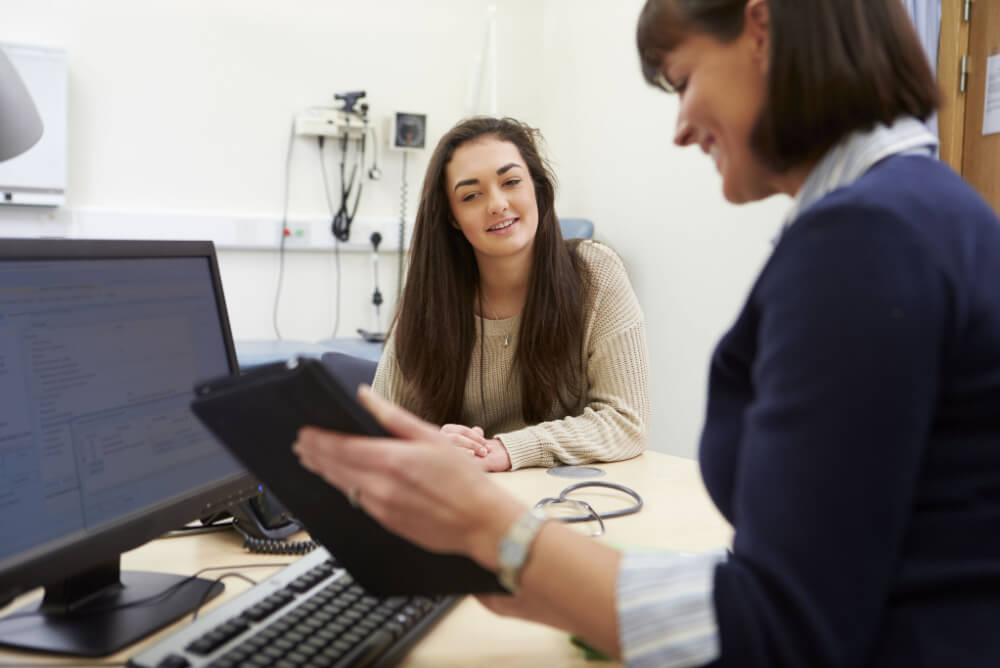 What kind of Medicare Safety Nets are available?
There are two Medicare Safety Nets that you may be eligible for: the Original Medicare Safety Net (OMSN) and the Extended Medicare Safety Net (EMSN). You must hold a valid Medicare card to be eligible for either, but it's possible to meet thresholds for both.
Original Medicare Safety Net (OMSN)
The government sets a fee for out-of-hospital medical treatments (known as schedule fees), and while Medicare covers part of this cost, you pay the remaining amount unless your doctor bulk bills 100% of the fee. This is known as the gap amount and is what counts toward the OMSN threshold.
Example: George requires an x-ray, which has a schedule fee of $246.55. Medicare reimburses George 85% of the fee ($209.56), meaning the gap he pays is $36.99. This $36.99 is the amount that contributes to the OMSN threshold.
When you reach your threshold, you're entitled to 100% of the schedule fee until 31 December that year.
Before reaching the threshold, you're able to claim 85% of the schedule fee for out-of-hospital service costs and 100% for GP consultations through Medicare. Single people are automatically paid their OMSN amount after they reach the threshold, but you'll need to register all family members with Medicare to receive OMSN benefits as a family.
Extended Medicare Safety Net (EMSN)
Health professionals can set their own fees above the MBS, and when this happens, you're left with out-of-pocket expenses in addition to any gap payments you make. It's these out-of-pocket expenses that contribute to your EMSN threshold.
Example: Anne requires a CT scan with a schedule fee of $100, but her specialist charges $125. Medicare reimburses Anne 85% of the schedule fee, which is $85. She's still required to pay the gap ($15) as well as the remaining $25 out of pocket expense on top of it. The $25 fee is the amount that contributes to the EMSN threshold.
The total amount that Anne pays is $40: $15 (gap fee) plus $25 (out-of-pocket cost).
You'll either qualify for:
The general EMSN threshold
The Concessional and Family Tax Benefit Part A EMSN threshold (if you're eligible for Family Tax Benefit Part A or hold a valid Pensioner Concession Card, Commonwealth Seniors Health Card or Health Care Card).
The Concessional and Family Tax Benefit Part A threshold is much lower than the general threshold, meaning those with valid eligibility could meet it quicker and be left with fewer out-of-pocket expenses each calendar year (depending on how regularly they're paying for medical services).
Medicare will generally reimburse 80% of your out-of-pocket costs when you meet EMSN thresholds. However, around 750 MBS items are subject to EMSN benefit caps.1 These caps, which apply to items such as assisted reproductive services, restrict the amount you can get back from Medicare. If the listed EMSN benefit cap is less than 80% of the out-of-pocket cost, that's the amount you'd get back from Medicare.
Example: Sally has reached her EMSN threshold for the year and has been left with an out-of-pocket expense of $3,160 for an assisted reproductive procedure. Medicare would normally reimburse Sally 80% of her out-of-pocket expenses ($2,528). However, the procedure is subject to an EMSN benefit cap of $1,702, and so that's the maximum amount Medicare can reimburse. If the EMSN benefit cap was higher than $2,528 she would be reimbursed that amount instead.
What is the current Medicare Safety Net threshold?
All Medicare Safety Nets have thresholds, which are set and begin each calendar year on 1 January. You must pay the medical fees before you claim with Medicare for the cost of that treatment to contribute to your Medicare Safety Net threshold. Your circumstances determine which threshold you're eligible for.
The Medicare Safety thresholds for 2022 are as follows:
Type of threshold
Threshold amount
Payment type that contributes to threshold
Original Medicare Safety Net (OMSN)
$495.60
Gap
General Extended Medicare Safety Net (EMSN)
$2,249.80
Out-of-pocket
Concessional and Family Tax Benefit Part A EMSN
$717.90
Out-of-pocket
Source: Department of Human Services Australia 2
Is there a Medicare Safety Net for families?
You can claim the Medicare Safety Net as a family, individual or couple. Individuals are automatically registered and are paid benefits once they reach their threshold, but couples and families need to register by filling in a form or contacting Medicare.
Registering as a Medicare Safety Net family ensures that Medicare records any out-of-pocket expenses or claims. By combining the costs of family members, you may hit thresholds faster than you would as an individual. A family is considered to be:
A married couple with or without dependent children (which can be a child under 16 or a full-time student aged between 16 and 25)
Any de facto couple, either with or without dependent children
A person not in a relationship, but with dependent children.
The Medicare Safety Net and pregnancy services
While the Medicare Safety Net covers many pregnancy services, some have EMSN benefit caps, meaning you won't always be reimbursed 80% once you've reached EMSN thresholds. These caps were implemented in 2010 to prevent specialists from unfairly raising fees for patients.3
Medicare would previously foot 80% of the bill when a health professional hiked a price regardless of the procedure fee set by the government. This made it unfair for patients who weren't eligible for the EMSN and simply had to pay an inflated price, so caps were introduced. Common pregnancy services that can contribute to the Medicare Safety Net threshold include:
Assisted reproductive surgery
IVF
Fertility treatments
Midwifery services
Obstetric services
Pregnancy ultrasounds.
Couples need to register in order for any valid treatments to count towards EMSN thresholds. Taking out private hospital insurance is another way to help manage expenses for private care if you're planning on starting a family, but you'll need to serve a 12-month wait before you can claim on inpatient obstetrics services.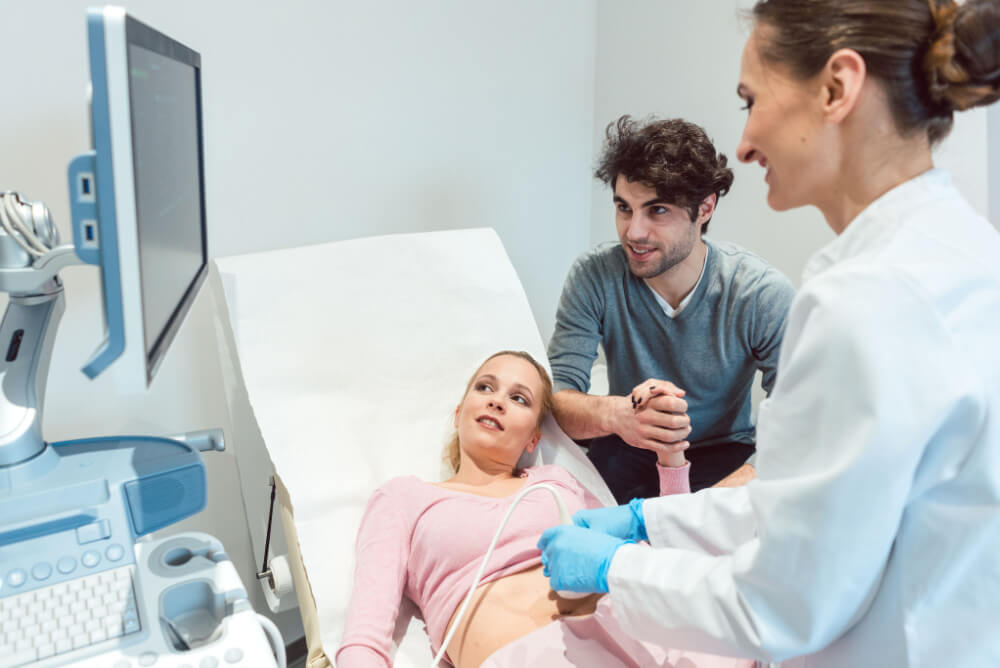 What is the PBS Safety Net?
Like the Medicare Safety Net, the Pharmaceutical Benefits Scheme (PBS) offers a Safety Net to provide financial relief once you spend a specified amount each calendar year on PBS-listed medication. Medication is reduced to $6.80 or less for general patients and is free for concession card holders once you meet the threshold.
The Department of Human Resources states that the PBS Safety Net threshold in 2022 is $1,457.10 for general patients and $244.80 for concession cardholders.4 Before reaching the threshold, general patients can pay up to $42.50 for PBS-listed medicine, while concession cardholders pay up to $6.80 per script.
Example: Gerri requires several PBS-listed medicines, leaving her $162 out of pocket each month. By October, she's spent more than $1,457.10 on her medication and has passed the threshold, meaning each PBS-listed medicine will cost her no more than $6.80 for the rest of the calendar year.
Looking for other ways to take control of your healthcare?
Private health insurance gives you greater control as a private patient over who treats you and where you're treated. If you think that you might benefit from private health insurance, consider comparing your options today. Through our free comparison tool, you can get quotes from some of Australia's most trusted health funds side by side to compare their benefits and costs to help you find a policy that works for you.