Who's eligible for the CSHC?
You can apply for the CSHC if you meet the following criteria:1
You've reached the Age Pension age
You aren't receiving payments from the Department of Veterans' Affairs or Centrelink
You're an Australian citizen or permanent resident living within Australia
Your annual income falls under the CSHC income test
Benefits of the CSHC
The CSHC provides a range of benefits for cardholders when it comes to medical costs that become more common in our golden years:
You'll receive concession rates for medications listed under the Pharmaceutical Benefits Scheme (PBS). The PBS caps the price of certain medicines to make them more affordable for Australians. If you hold a concession card, this cap is lower. As of January 2022, you won't pay more than $6.80 for a PBS prescription if you have a CSHC or other eligible concession cards.2
General practitioners who don't typically bulk bill might do so if you hold a CSHC.
Having a CSHC provides access to greater perks under the Medicare Safety Net and PBS Safety Net, which help keep annual costs low for medications and some healthcare services like GP visits, blood tests and x-rays. These safety nets are beneficial if you take lots of prescriptions or make regular trips to the doctor.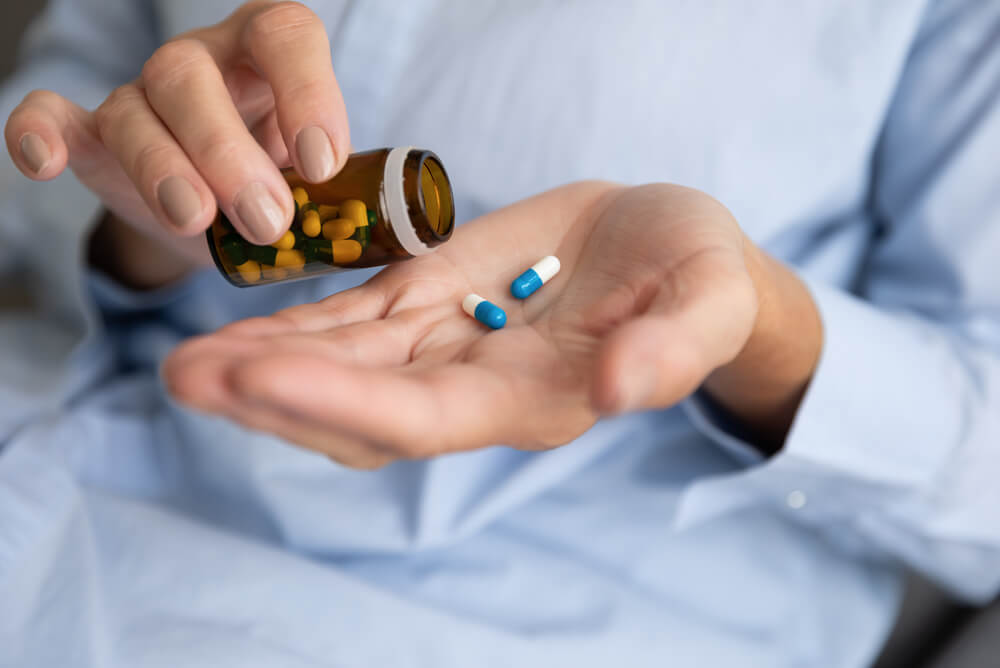 Medicare and PBS Safety Nets
If you need to see a doctor or specialist and take prescription medications regularly, you could benefit from the Medicare and PBS Safety Nets. Both safety nets work slightly differently.
The Medicare Safety Net
The Medicare Safety Net is a government-funded scheme that increases your Medicare rebate for eligible out-of-hospital medical expenses if you've hit a certain spending threshold in a calendar year.
If you have a CSHC, the Medicare Safety Net can offer a higher reimbursement from Medicare if your expenses for medical treatment exceed these thresholds.
PBS Safety Net
As a CSHC holder, you're not only eligible for concession prices on medications under the PBS, but you're also placed on the PBS Safety Net. So, if you spend over a set amount within a year on PBS medicines ($244.80 for concession patients in 2022)2, you'll then receive all subsequent PBS prescriptions for free for the rest of the calendar year.
Remember that there might be different brands of the same medication, and more expensive ones typically aren't covered under the PBS or the PBS Safety Net. To find out if a prescription is listed on the PBS, you can consult your GP or visit the PBS website and search online.
If the medication isn't covered by the PBS and is more expensive than the capped PBS price, an extras policy that provides cover for non-PBS medications may help you claim back some of the cost.
The PBS Safety Net threshold typically changes on 1 January each year.
How does my income affect my eligibility for a CSHC?
To receive a CSHC, your adjusted taxable income and deemed income* must fall under set thresholds:
Income test for Commonwealth Seniors Health Card
Relationship
Annual income limit
Single
$90,000
Couples
$144,000
Couples separated by illness, prison or respite care
$180,000
Source: Commonwealth Seniors Health Card: Income test. Services Australia. Last updated November 2022.
*Adjusted taxable income includes:
Taxable income
Income from overseas
Reportable superannuation contributions
Tax-exempt foreign income
Reportable fringe benefits
Total net investment losses. 4
Deemed income refers to account-based income streams such as savings accounts, investments, shares and term deposits. 5
The income test is reviewed on 20 September annually.
If you have children in your care, your annual income threshold increases by a set amount for each child (currently $639.60).3
Is there an asset test for the CSHC?
No, there's no asset test for the CSHC, only an income test.3 An asset test includes real estate, any payment made for residing in a retirement village, superannuation investments, vehicles, personal belongings and investments like term deposits.
Asset tests are used by the Australian Government when calculating your pension payment (should you be eligible), as it helps provide a broad picture of your wealth and your ability to support yourself should you need to fall back on selling assets.
Does the CSHC cover services that Medicare doesn't?
No, the CSHC doesn't provide any benefit for services that aren't covered by Medicare. Neither does private hospital cover, which works in conjunction with Medicare to help subsidise the cost of private hospital care. However, private health insurance can help pay for a range of costs that the CHSC doesn't cover.
For example, private hospital cover helps you:
Avoid public waiting lists for elective surgeries
Be seen by a doctor you choose
Recover in a private room (if available).
Extras cover can be used for a range of out-of-hospital services Medicare doesn't subsidise, such as physiotherapy, dental and optometry needs (e.g. prescription eyewear).
To help reduce the cost of private health insurance for older Australians, the private health insurance rebate increases as we age. You can receive this rebate as a discount on insurance premiums or as a tax benefit when filling out your tax return.