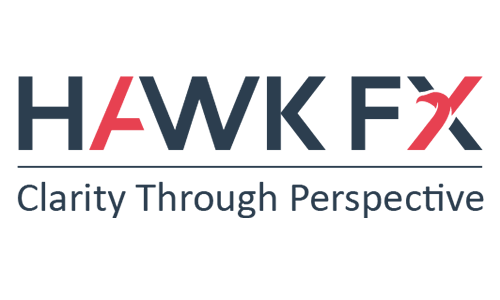 Transferring or receiving money from overseas doesn't have to be hard or cost you 'the world' in unfavourable currency exchanges rates and processing fees.
Hawk FX offers fuss-free, competitive money transfer solutions for Aussie and international customers.
Hawk FX international money transfers at a glance:
Personal and business money transfers
Competitive exchange rates
No transaction fees for money transfers over $10,000*
Trades over 35 currencies in 212 countries
Talk to dedicated currency experts
24/7 online access
About Hawk FX
Hawk FX was founded in 2017 by two colleagues: Greg Smith and Vatsal Trivedi, with a combined 25 years' experience in the international money transfer and financial services industry.
The company uses its expertise and the latest technology to provide its customers with professional service and international money transfer solutions tailored to their needs.
How does the Hawk FX money transfer service work?
International money transfers work by simply sending payments electronically from one bank account to another international bank account.
The main point of difference that international money transfer companies, like Hawk FX, offer is their competitive currency exchange rates and charges, compared to those offered by banks. With this provider, you also pay no transaction or receiving fees for money transfers over $10,000.*
Transfer money with Hawk FX in three easy steps
To kick-start your international money transfer you'll need to set up an account online and enter your personal details, including your driver's licence number or passport number. It's free to sign up! Hawk FX will have to approve your account before you can begin your transaction and a currency expert will be in touch to guide you through the process.
Choose your currency and payment. Select your buy and sell currency, your transfer amount and the country you'd like to send it to. Then send your agreed payment from your bank account. Once Hawk FX has received your funds, they'll convert the money into your desired currency and send it off.
Track your payment. You'll receive notifications from Hawk FX at each stage of your payment's journey, so you'll know where your money is at all times.
If you're looking for more information on how sending money overseas works, this article may be a helpful starting point.
*Please confirm with Hawk FX whether your transaction would incur additional fees. Occasionally charges may be applied by third-party banks when funds are sent to Hawk FX or before the funds arrive in the recipient account.
Frequently asked questions
Is it safe to transfer money with Hawk FX?
Hawk FX is regulated by the Financial Conduct Authority (FCA), an independent financial regulatory body in the United Kingdom. The company also uses Comodo and Secure Socket Layer (SSL) encryption to secure your transfer.
How much money can I send with Hawk FX?
Hawk FX has no minimum or maximum limit on the amount of money you can transfer overseas.
What payment methods does Hawk FX accept?
Hawk FX will only accept payments by electronic bank transfer. You can choose to make a payment with online or mobile banking, or by telephone banking.
What types of transfers can you make with Hawk FX?
Hawk FX offers the following international money transfer solutions:
Personal transfers. Allow individuals to transfer money electronically from one personal bank account to another bank account overseas.
Business transfers. Allow businesses and companies to send funds internationally for trading or business purposes.
Market orders. Allow you to make an order to buy or sell a currency when the market hits a favourable rate and process your payment at that time.
Forward contracts. Allow you to lock in an exchange rate for a future transfer within a certain time period (sometimes for up to 12 months or more).
How long does a transfer with Hawk FX take?
International money transfers with Hawk FX can take 24 hours or more, depending on the currency, destination and receiving bank and whether the payment needs to be re-routed to an intermediary bank.
In many cases, the funds will arrive on the same day, or in two working days for less popular destinations.
It's worth remembering that Hawk FX will only commence your money transfer after your funds have been received as cleared funds from your bank account.
Looking to make an international money transfer?
You can find money transfer providers that offer competitive exchange rates, transfer times and transactions fees in seconds with our free comparison tool. You'll be able to compare international money transfer providers, including Hawk FX, side-by-side to find a competitive deal on your next transfer.