There's more to the photography industry than meets the eye, or the lens.
A lot of effort goes into running a photography business. The average job includes planning the photoshoot, packing and unpacking your equipment, spending hours behind the lens and then more hours editing and processing your work. If something goes wrong with any of these tasks, you could be left significantly out of pocket.
This is why you should make sure to cover your business as much as possible. Business insurance is a worthwhile investment that can help you protect all that effort you put into your passion.
What is business insurance for photographers?
Like other business owners, photographers can purchase cover to protect themselves against liability and damage to their equipment.
You can usually get insurance for your photography business from any provider that offers business insurance products but there may be specialist providers who cater specifically to photographers.
What types of business insurance might a photographer need?
There are many different types of business insurance available to choose from. However, photographers should particularly consider public liability insurance and professional indemnity.
Public Liability insurance* is designed to provide protection for you and your business in the event a customer, supplier or a member of the public brings a claim against you due to their being injured or sustaining property damage as a result of your negligent business activities. For example, if a client came to your photography studio and injured themselves on equipment left lying around, your public liability insurance would be there to cover the costs.
Professional indemnity insurance* offers protection for businesses that provide specialist services or professional advice.  It is designed to respond to claims against your business for losses as a result of actual or alleged negligent acts or omissions in the provision of your professional service or advice. For photographers, this might mean you've been hired for a job by a client but then lose the images. If your client decides to claim for damages, your professional indemnity should cover the cost of the claim.
As well as these two types of business insurance, some photographers also take out policies like management liability insurance*, cyber liability insurance* and statutory liability insurance*. Additional coverage you may want would likely depend on the area of photography you work in (e.g. aerial photography).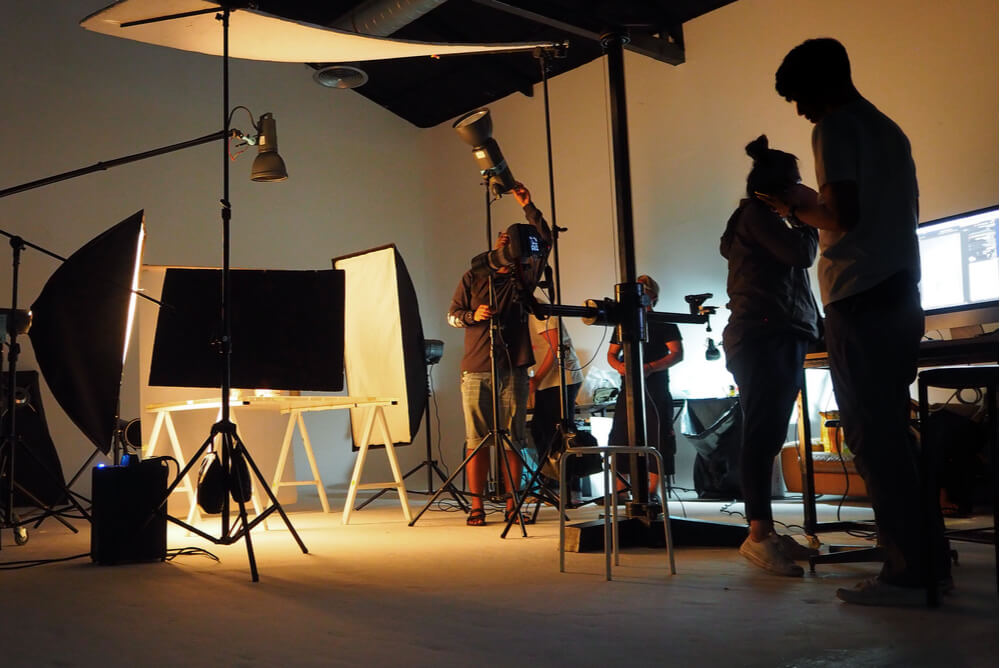 Insurance for photography equipment
Equally important as insuring your photography business is insuring your equipment. Photography equipment can cost thousands of dollars to buy and replace, so you don't want to be left high and dry if a vital piece of equipment crashes out of action.
You can help prevent this scenario by insuring your photography equipment with a business insurance package* that includes portable contents or an electronic equipment cover. Some specialist providers may also offer specific camera insurance products. Still, a photographer's gear includes more than just the camera, so it's a good idea to evaluate what you need covered and which policy would suit you.
*As with any insurance, cover is subject to the terms, conditions and exclusions contained in your policy document.  The information contained on this webpage is general only and should not be relied upon as advice.
What does business insurance for photography cover and exclude?
There are several types of insurance you can take out for your photography business, each covering different things. We've outlined some of the inclusions and exclusions typically found in public liability and professional indemnity policies in the table below.