Also known as a telematics box, black box technology is best known in aircraft as flight data recorders, and it's now available for drivers to record their driving habits. This means drivers with this tech can demonstrate to an insurance provider that they're a low risk to insure, and their premiums may be adjusted to reflect this. In short, good drivers can be rewarded with lower premiums based on their behaviour behind the wheel.
What is black box technology?
Black box technology is a data recorder (either a GPS device or a phone app) that sits in your vehicle and measures the distance you travel and/or your overall driving style.
An insurer will record the motoring habits the black box reports, such as your distance travelled, speed, braking, cornering and steering of the vehicle using this technology.
What is black box insurance?
A black box insurance policy allows insurers to set driver premiums according to risk based on the information recorded. Your risk of causing loss or damage to your vehicle or someone else's is calculated with the black box information in conjunction with the usual factors like age and claim history.
You're likely to benefit from this type of policy if you maintain a controlled style of driving and don't flag any high speeds, hard braking or screeching tyres as you turn a corner.
As part of a black box car insurance policy, your usual car insurance factors will still be taken into account, such as where the car is housed and in what areas you drive regularly.
Standard car insurance v black box insurance
Standard car insurance: Insurers use multiple factors to determine how likely you are to make a claim and set your premium accordingly. While they're usually accurate, some drivers may pay more expensive premiums due to factors like their younger age or their claims history (regardless of whether they were at fault or not).
Black box insurance (also known as telematics insurance): Insurance companies are informed by the hard data that represents your overall driving behaviour. This technology can mean good drivers may be rewarded with lower premiums over time. The technology will inform your insurer if you've gone over the speed limit, tailed too close to someone or even made a turn too quickly, all of which your insurer may deem as risks.
How does a black box work and calculate my drive score?
Black box technology records your driving habits to present an overall picture of your driving style. Here's just some of what determines your score:
Speed – How fast you go and whether or not you keep within the speed limits
Car mileage – If you drive less, your premiums will generally be lower
Acceleration – Sharp, foot-to-the-floor habits will raise red flags for a high-risk driver
Braking – Hard, fast braking may demonstrate a lack of concentration on the roads
Cornering – Maintaining a controlled, low-speed turning demonstrates a low risk
Steering – A smooth and consistent use of your steering shows a calm and controlled driving style
When you drive – For an insurer, driving at night can be considered a higher risk. However, there are no curfews placed on what time of day or night the vehicle can be used.
The black box will also consider things like how much you drive and where you drive, as different locations can present varying risks.
The following types of people may benefit from telematics insurance:
Drivers with a claim history. If you've had a driving conviction or some bad luck in the past, black box insurance may prove to your insurer that you're now a better driver than what your record suggests.
Young drivers. Insurers deem young drivers (people under 25) as higher risks to insure, but a black box may provide proof that you're the exception to the rule.
N.B.: Many safe drivers already receive lower premiums through a no claims discount. While this isn't available through black box insurance, you may still be rewarded for safe driving (and not making insurance claims) through lower premiums.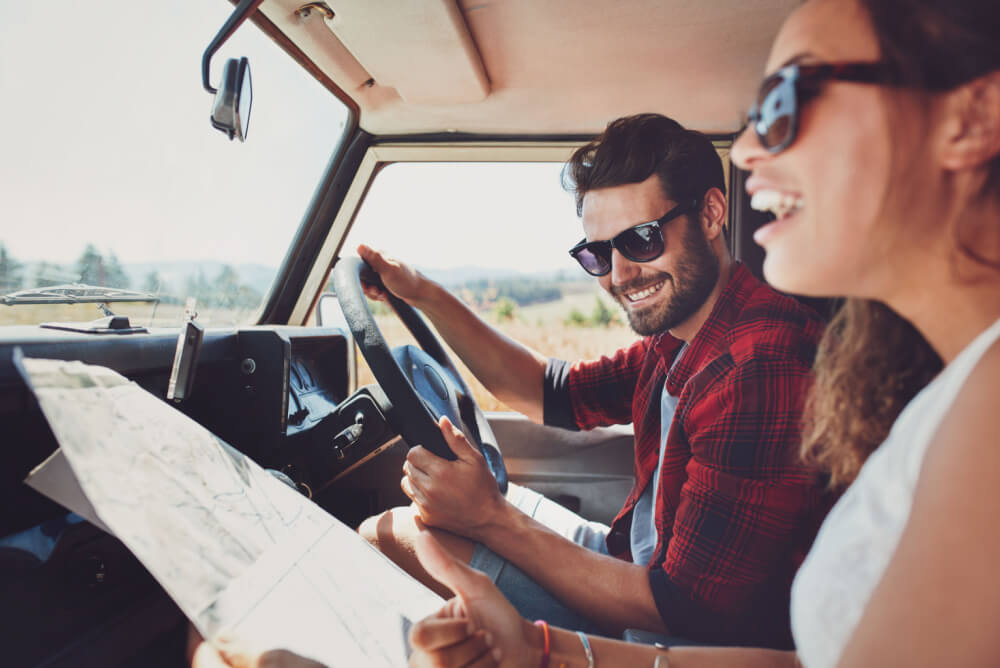 Compare car insurance in minutes
While black box insurance is not yet widely available in Australia, Compare the Market offers you the luxury of comparing multiple types of insurance with our free comparison tool.
Simply enter your details, compare quotes and if you decide to take out cover, we'll handle all the messy paperwork. Simples!