Adhering to a healthy lifestyle can be tricky.
It's for this reason that Australians should take any 'leg up' they can find!
Let's see how health insurance can help with Gym memberships.
N.B. You may only be able to access these rebates if a GP or healthcare physician signs a health management form, usually provided by your fund.
Does health insurance cover gym membership?
Yes! And it could help you save hundreds of dollars in gym membership fees.
Whether you're a woman who's looking to stay happy, healthy and feel great, or you need health insurance to aid a sport injury, some insurance policies – specifically, extras policies – cover a range of health management benefits, including:
gym memberships
exercise class memberships (e.g. yoga, swimming, Pilates)
skin cancer screenings
health assessments
weight management programs
quit smoking programs
access to nutritionists, exercise physiologists, and more
diet and nutrition consultations.
N.B. Not all policies will offer any or all these benefits. Check the policy brochure to be sure.
Some of you may ask, 'Why does health insurance help pay for gym memberships?'
It's simple: if you're healthier, you'll claim less often on your policy. The less you claim, the less money your insurer spends. In the meantime, your policy provides money towards keeping you physically fit and healthy. Everybody wins!
What type of health insurance policy covers gym membership?
Only certain extras policies. Extras policies cover services outside a hospital (unlike private hospital insurance, which only covers admitted patients).
Gym memberships and other lifestyle programs may only be covered by higher-end policies. Since these policies can cost more, it's important to shop around for a good deal!
How much can you claim on gym memberships each year?
You'll be able to claim a set amount of your gym membership each year, but the amount you can claim will vary, depending on your policy and insurer.
This may total a few hundred dollars, and add up in the long term. For example, one health fund we compare through our health insurance service offers a $150 annual limit on lifestyle product benefits, including gym memberships.1
How do you claim your gym membership fees?
Once you've sat through your waiting period for these services, you can get in touch with your insurer and find out whether there are any restrictions to claiming, which we detail below. The full amount you can claim each year will be outlined in your policy brochure.
To organise reimbursement, you will need receipts from your gym to send to your insurer.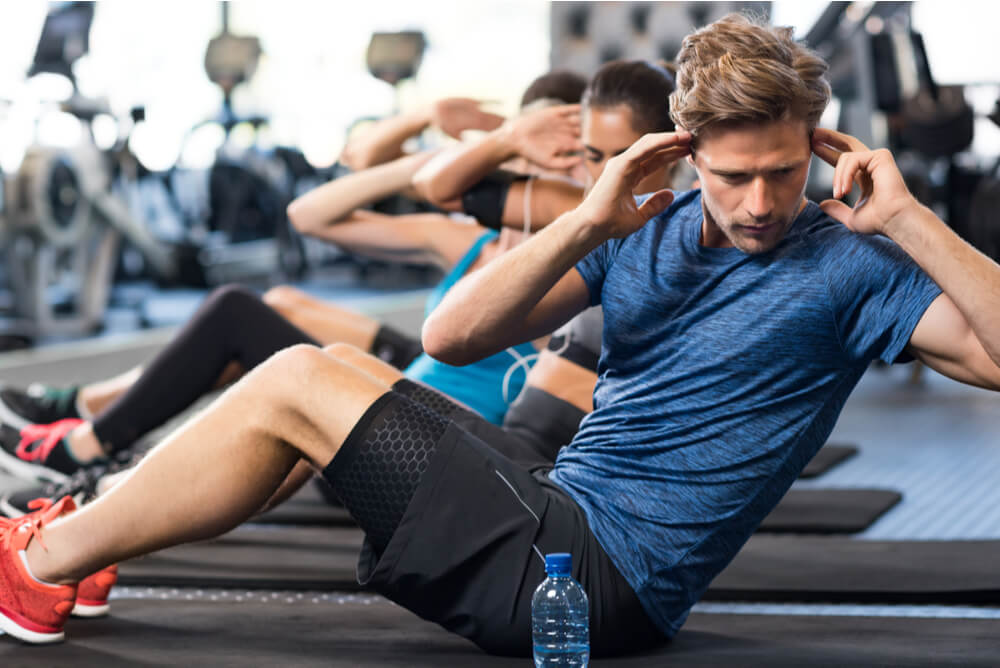 Are there any exclusions (i.e. circumstances where you'll be unable to claim)?
You should be aware that some health funds have limits – or outright exclusions – on an extras policy that covers gym memberships.
Discounts for referrals only
You may only be able to access these rebates if a GP/physio/healthcare physician signs a health management form, usually provided by your insurer. As such, if a healthcare professional doesn't think a membership is necessary for you, they may not write you the referral. Talk to your GP about your options to get a better view of this.
Arrangements with certain gym franchises
Your gym might need to be recognised by your particular insurer. For example, your policy may only let you claim a discount if you're with Fitness First, one of the largest health and fitness organisations in the country.
Personal training and instructors
Health insurers may only work with certified trainers (i.e. those with certain qualifications), which means your existing PT may not net you a discount. But, please check with your fund.
It's all about the limits.
Most importantly, whether this type of arrangement will benefit you financially comes down to which policy you choose, and the limits that are placed on it. Your policy may have an array of limits:
combined limits: the dollar amount you can claim for one group of different services and treatments (e.g. lifestyle benefits); and
sub-limits: the dollar amount you can claim for different services underneath that designation (e.g. exercise class memberships).
Check with your insurer to see exactly what you can claim on.
Will my extras policy cover my gym membership?
It might, though cover will more likely be found on comprehensive extras policies; not basic ones.
The best way to find out is to call your health fund and ask (a) what they offer, and (b) if any exclusions may limit your ability to claim.
Otherwise, discounts don't just come from a health insurance policy. The Queensland Department of Health notes that gym membership discounts are typically available in January,2 at the same time many of us are wrestling with New Year's resolutions!
While being able to claim through health insurance would be an added boost for affordability, the best discount for you may be the one you negotiate when you sign up.
Is it time for you to look for great value cover?
There are plenty of great reasons to get health insurance – cheaper gym memberships could be just one more. If you're ready to track down one of these products and make a positive change in your life, compare health insurance policies with us online in minutes, or give us a ring. We're eager to help any way we can.