Polycystic ovary syndrome, or PCOS, is a common hormonal condition affecting some eight to 13% of women of reproductive age, according to Better Health Victoria. With PCOS, many cysts form on the ovaries. Thankfully, for some women it can be managed by lifestyle modifications (e.g. healthy diets), weight loss, and medical intervention (e.g. medications); 1 if you want tips on maintaining a healthy lifestyle, you can read our guide to women's health.
Many Aussies may want to know how both Medicare and private health insurance coverage can benefit those with PCOS, which we've endeavoured to answer here in our guide.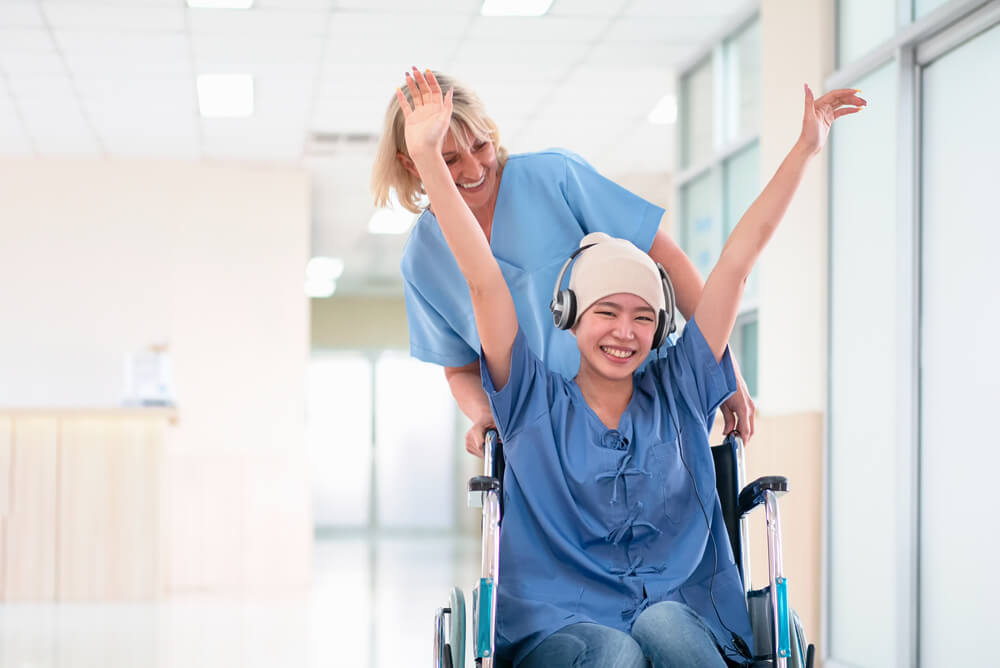 How is polycystic ovarian syndrome diagnosed?
Several symptoms can indicate the presence of the syndrome, and two or three may need to be present for a healthcare professional (e.g. gynaecologist) to ascertain a diagnosis.1, 3
Top symptoms include:
abnormal hormones. This may present as, for example, acne or facial hair;
irregular menstrual cycles, like absent or irregular periods; and
polycystic ovaries, which can be larger than average-sized ovaries, or ovaries with small cysts.
Women who may be concerned that they have PCOS may need to have a chat with their GP. They can take a family history, chart out menstruations and more. Following this consultation, PCOS can be diagnosed by blood tests (to check hormone levels) and ultrasounds (to look for cysts).4
Monash University notes that it's challenging to both diagnose and treat this condition. For example, teenagers who suspect they may have PCOS may not be able to get a diagnosis until they've turned 20, once their irregular hormonal cycles stabilise.3 Furthermore, a woman may present with some of the symptoms, but they may be related to a different condition.
Once someone has obtained a diagnosis, though, the next step is management, as there is no cure to PCOS.4
Is PCOS covered by private health insurance?
PCOS is a condition with no cure, but you're not without options!
When it comes to treating the symptoms and seeking help, your GP can guide you on what might best suit your particular situation. Private health insurance is just one other tool that might present more options for managing your condition.
Extras policy cover
For example, weight loss of just five to 10% can have significant health benefits for those with PCOS,1 and dieticians and gym memberships can both be claimed on through certain extras policies. This is critical to address, as 'rates of weight gain and prevalence of excess weight are increased in adolescents and women with PCOS'.2
An extras policy can help in other ways, too.
For instance, Medicare administers the Pharmaceutical Benefits Scheme (PBS) to subsidise the cost of a variety of important medications. For instance, the oral contraceptive pill, which can be used to regulate periods, is listed on the PBS.
Some top-level extras policies, however, can help cover the cost of medications not listed on the PBS. For example, women may need to take a hormone to ensure a regular period. Others may help women conceive a child.3
Some women may find it difficult to cope with living PCOS, and so an extras policy may help cover the cost of an appointment with a psychologist. Women should discuss this course of action with their GP to determine the best course of action for their situation.
Hospital policy cover
If you require day surgery to examine or treat your PCOS, private hospital insurance could help cover your costs as a private patient, let you choose your own specialists, and recover in a private room (if one is available). For patients who got a laparoscopy (e.g. keyhole surgery to examine the abdomen or pelvis), around 31% of them paid no out of pocket costs for doctors' and other health costs for this procedure (in a private hospital with health insurance).5
For women looking to conceive, private hospital cover might be a comfort in managing this new life change in tandem with PCOS. For one, you can choose your own doctor for the term of your pregnancy, one who you're confident is familiar with your condition.
Some women who are suffering from severe PCOS and don't want children might consider having their ovaries removed (at their doctor's advice). Such surgery is covered under bronze, silver and gold tier hospital policies (and potentially under some basic policies).
Aside from this, health insurance can help pay for healthcare services outside of hospital, which could help women manage PCOS. This type of cover can be found in an extras policy.
Is PCOS considered a pre-existing condition for health insurance coverage?
If you're diagnosed with PCOS before taking out a health insurance policy, then it will be considered a pre-existing condition and waiting periods for treatment may still apply. Waiting periods may also still apply when you upgrade your existing policy, even if you had cover when you were diagnosed. Life insurers might also consider PCOS a pre-existing condition. If you're looking to take out life insurance, it's a good idea to discuss this with the insurer to see how this condition may impact your cover.
Can you still conceive a child if you have PCOS?
Some women with PCOS worry that they'll have trouble – or won't be able to – conceive children. Happily, women with PCOS tend to have a similar number of children as those without the syndrome.1
If you're struggling with PCOS, you should speak with a GP about possible conception options, because these may vary depending on your health status (and that of your partner's).
Overall, the following interventions may help some women fall pregnant:
medication. A doctor may recommend tablets to help you ovulate;
surgery. Boring holes into the ovaries can stimulate them for pregnancy (which may be covered by private hospital policies); and
IVF. In vitro fertilisation can be expensive, but many have success through this avenue.
Our guide to health insurance for pregnancies may help answer your questions about how to cut costs for services like these.
What should you do next?
Talk to a trusted doctor. Good help is widely available, and most doctors are well-versed in the management and treatment of presenting symptoms.
Remember, PCOS is a highly individualised syndrome, and each woman's story will be different from the next.