The cost of appendicitis surgery
Appendicitis is a potentially life-threatening condition, which is why medical professionals often treat it as an emergency. In this article, we touch on how appendicitis is treated, break down how much surgery may cost you and explore the benefits of hospital insurance, which we can help you compare.
What is appendicitis?
The appendix – a thin pouch attached to your large intestine on the right side of your abdomen – can become blocked by food or faecal matter, according to the Department of Health's healthdirect.1
This blockage can lead to inflammation, where the appendix can become infected; this can prove fatal if it ruptures. Symptoms involve sharp abdominal pain, vomiting, nausea, diarrhoea and fever. While you can't necessarily prevent this condition, you can have it treated through surgery.
How does appendix removal work?
Appendicitis surgery typically involves a keyhole operation to remove your appendix (known as an appendectomy).2
During surgery, a surgeon uses cameras and surgical tools inserted through small incisions to locate your appendix and then remove it. If you're diagnosed with appendicitis, health professionals will assess whether your appendix has ruptured, which determines how urgently surgery is required. Typically, recovery in hospital may take a couple of days.
How much does an appendectomy cost privately without insurance?
For private patients without hospital insurance, the average cost for an appendectomy was $6,249 in FY 2018/19.3 This figure represents the surgery costs, doctors' fees, theatre fees, anaesthetist's fees and all other expenses involved in an appendix removal operation.
This $6,249 figure, however, is just an average and doesn't represent the actual cost you might pay. The price of an appendectomy will vary, depending on who's treating you, and whether you're treated under the public or private hospital system.
Does Medicare or hospital insurance cover treatment for appendicitis?
Yes, under the public health system, Medicare covers the entire cost of an appendectomy for public patients in a public hospital. When it comes to care as a private patient in either a public or private hospital, Medicare covers 75% of the hospital-associated fees, as set out in the Medicare Benefits Schedule (MBS).*
If you have a suitable level of private hospital insurance, your insurer will cover the remaining 25% of these MBS fees.
Keep in mind that doctors and surgeons can set their own fees above the listed MBS prices. This means that after Medicare and your insurer have covered their portions of the MBS fee, you (as a private patient) will need to pay this extra cost out of pocket. This out-of-pocket cost is known as a 'gap payment'.
In the HCP Annual Report, 78.6% of privately insured payments who had appendectomy did have a gap payment, which was an average of $574 in FY 2018/19.4
You might also need to pay an excess for claiming on your hospital insurance, as well as a hospital co-payment for every day you're in surgery (though, this will depend on your insurer and policy).
---
What is the MBS?
The MBS lists a range of medical services and treatment that the government will subsidise to a certain amount. The MBS also lists the Schedule fee for each of these services – a price the government deems a fair price to charge for certain treatment.
---
Which type of hospital insurance policy would I need for an appendectomy?
Under the hospital insurance tiers (Basic, Bronze, Silver and Gold), you'll typically need at least a Bronze policy to be able to claim treatment for appendicitis, which falls under the category hernia and appendix. However, some Basic Plus policies may also offer cover for appendix surgery (check with your insurer and in your policy documents).
What's covered by your hospital insurance for appendicitis?
The benefit of hospital insurance in an emergency situation is your own private room and choice of doctor (if available). Plus, hospital cover could help cover the following costs that are associated with an appendectomy:
surgeon fees
anaesthetist fees
operating theatre costs
admitted in-patient consultations
hospital accommodation
any prescriptions or medicine used in hospital
dressings and bandages
assistant fees.
Your health fund will pay the 25% of the private patient hospital costs (for example, theatre fees and accommodation) that Medicare doesn't (up to the listed MBS fee). However, take note of the following:
Some hospitals and doctors have agreements with health funds. So, if you're treated in an agreement hospital for appendicitis, you might not have any out-of-pocket costs for your appendectomy (a no-gap agreement), or you may have reduced costs (known-gap agreement).
With a no-gap agreement, you don't have any out-of-pocket costs for that surgeon or hospital. Although you may have other costs, depending on how other doctors involved in your surgery charge their fees (i.e. these doctors may charge above the MBS-listed fee for your operation).
If you have a known-gap agreement, you'll have a limited gap payment for the hospital or doctor. However, as appendicitis is an emergency, you might not know what this gap is before treatment – unless you've checked with your health fund before you start experiencing symptoms.
Remember, if you're taken to the hospital in an ambulance, you might be taken to the nearest available public hospital emergency room, instead of a private hospital with a gap agreement.
N.B. While public hospitals might not have a specific agreement with a health fund, they're typically treated by health funds as agreement hospitals if you choose to use your private cover.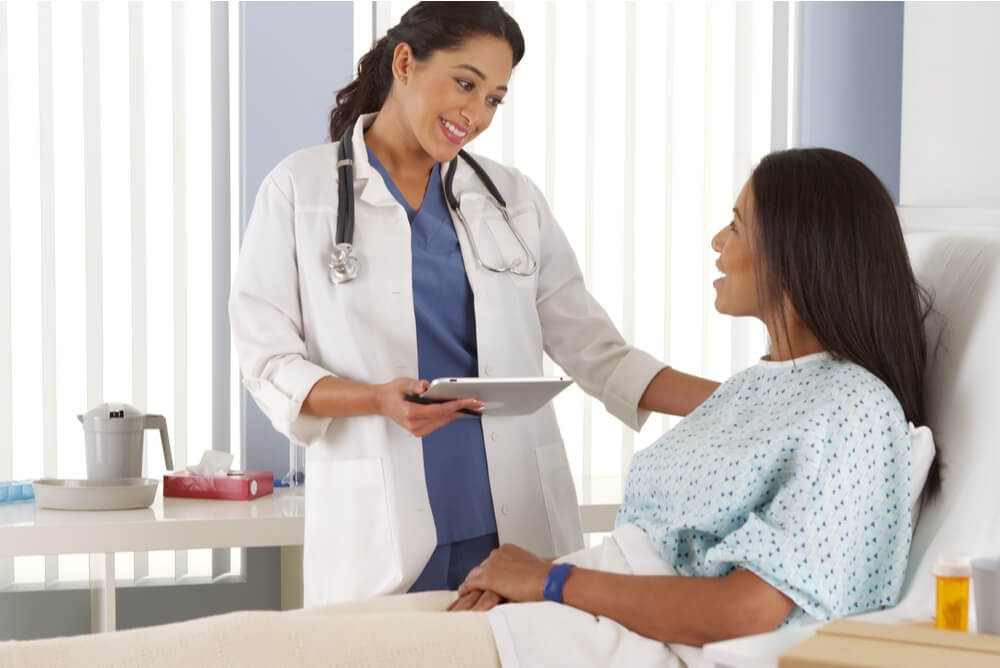 Can I use my private hospital insurance in a public hospital for appendicitis?
If you're treated for your appendicitis in a public hospital, the hospital may ask you if you wish to claim on your insurance. Before agreeing to claim on your cover, ensure you ask the hospital and your insurer about all out-of-pocket fees you might face.
Public hospitals may ask if you wish to use your hospital cover as it helps save Medicare 25% of the surgery's costs under the MBS. The hospital bills your health fund the 25% instead of Medicare, and public hospitals may offer to pay your excess for you.
Using private health insurance for emergency surgeries
Out-of-pocket ambulance costs
Ambulance transportation could come at a cost in most Australian states and territories (excluding Queensland and Tasmania). Private health insurance can help cover ambulance journeys, which can be expensive without cover.
Hospital co-payments
Depending on your health fund and the hospital you're recovering in, you may face an out-of-pocket co-payment for each day you remain in hospital to cover accommodation and food costs.
How long do you need to wait before you can claim on appendix surgery?
You'll need to serve a two-month waiting period before you can claim treatment for appendicitis. If you have shown any signs of symptoms of appendicitis within six months of opening your private health insurance policy, you won't be able to claim the cost as a private patient. In most cases this will be deemed a pre-existing condition by the insurer and will require you to serve a twelve-month waiting period. Always check with your insurer and policy documents.
If you switch over to a new health fund but maintain your current level of cover, you won't need to re-sit already served waiting periods. When switching policies or health funds without having finished a waiting period but, you'll simply pick up where you left off.
Comparing hospital insurance for a range of elective surgeries and emergency operations
Taking out hospital insurance might seem complicated, but it doesn't have to be. When using our free comparison service, it's easy to see what's covered under each policy, including cover for appendicitis.
Compare now, it'll only take minutes to get multiple quotes. Plus, if you decide to buy, we'll handle the paperwork. Simples!