Life is full of ups and downs: joys and tragedies, weddings and funerals, birthdays and anniversaries. These are the small moments that you remember and celebrate, snap into photographs and place in frames on your walls so you have a reminder of the important things in life. It's a basic human instinct to celebrate the passing of time and the milestones of change. How we manage change is the biggest factor in ensuring that our lives run smoothly and that we can support our family and friends though the good times and the bad.
While change can be scary, it can happen to anyone at any time, so it's important that you learn how to adapt. Often, the best way to handle big changes in life is to take a practical approach. You are irreplaceable to your family and play an important role as a loving parent, supportive partner or caring sibling. Taking out a life insurance policy can soften the blow when you can't perform in these family roles anymore. Take some time out of your day and consider the different possibilities and life stages that could influence your life insurance policy and future plans.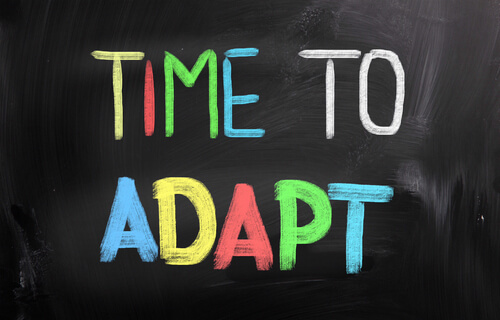 Stay Independent
Your income is your livelihood, but as a single person, it can be easy to overlook the protection of your independence. If you find yourself unable to work for health reasons, income protection can help you to stay independent during tough times by assisting you with living costs such as electricity bills, grocery shopping and rent payments. Usually made in regular monthly payments, income protection could provide up to 70% of your regular income if you are unable to work over an extended period of time.
There are a range of factors that affect the premium, or the amount you pay each month for your life insurance. These can include your age, occupation, any past or existing health conditions that may affect your future health and wellbeing, or any other lifestyle factors that might expose you to an increased risk of passing away unexpectedly, such as a heavy smoking habit. An insurance broker will discuss these issues with you, so it is advisable that you consider your lifestyle accordingly.
Handy Tips For Singles
Consider how long you can support yourself on savings or other income before you need to claim income protection. Check the waiting period, which is the amount of time you can't work before your policy lets you make a claim. This can range between 14 days* – 2 years.
Offset clauses allow most insurers to reduce payments if you have income apart from your regular income. This can include sick leave payments from your employer, Centrelink payments, or managed investments that may generate income over time. It's a great idea to check if this is the case with your insurance policy, or ask about any other factors that could affect your income protection insurance payments.
Make Room For Change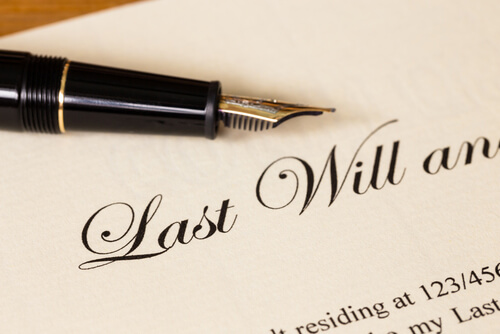 Whether you and your partner are living together, newlyweds, or simply enjoying your retirement now your children have left the family nest, this is a great period in your life. It's all about sharing time with your partner and making the most of your life together. You and your partner may share your income, living expenses, and many other important personal matters, so it's only natural to start thinking about sharing the same insurance policy.
Start by determining the events that might change your current health and wellbeing. Some of these events might include accidental injury that affects your ability to earn an income, or the diagnosis of a terminal illness. These types of events can see you paying for expensive medical treatments or ongoing medical supervision and care. Nobody expects these events to happen to them, but you can anticipate the costs involved with the right life insurance policy, such as trauma insurance.
Another consideration should be any financial liabilities, such as mortgage, credit card debt, or loans that you carry as either an individual or a couple. Persistent health problems or your partner's passing can place an unexpected strain on your ability to repay loans. This may cause you to fall behind on repayments if your money is poured into medical costs. Luckily, you can invest in an insurance policy that gives you peace of mind and covers these costs if they arise.
On the flip side, you may have shared property or assets that can be sold to cover costs, so assess whether this is an option. Remember that it's important to share your opinions with each other – this is ultimately a joint decision, so discussing the finer details with your partner is an excellent place to start. As a couple, you're either planning to start a family or your family is grown up and financially independent, so a potential point of discussion should revolve around the future. It's always interesting to discover the differences between each of your forecasts for the times ahead, so seeking that clarity and resolve in your approach toward life insurance means you can get cover for the plans that really matter most.
Handy Tips For Couples
If you have a mortgage, you may already have mortgage protection built into your loan agreement with the bank. Consider how this will affect your decision-making process and payments if you are placed under an unexpected financial strain.
Your superannuation may be paid out to your beneficiaries if pass away unexpectedly. Ensure you know who your nominated beneficiaries are and exactly who receives those payments, as it is very easy to forget to update those details when you become married or have a de-facto partner.
Build Future-Proof Families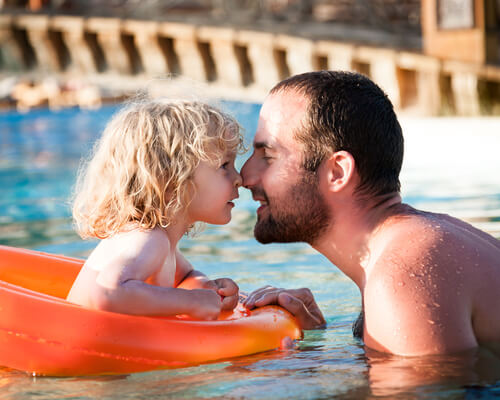 Each family is unique and there is no universal fit when it comes to putting together an insurance policy for single or dual parent families. This just means that you have a few things to consider if you have children in the picture. If this is the case, you may wish to consider insurance policies that cover your whole family until your youngest child is financially independent.
If you work in a job with a high risk of injury in your day-to-day tasks, your employer will have already taken out a workers compensation policy. This may cover the immediate medical bills, but you may need another insurance policy to fill the gaps. If you are injured outside work your workers compensation might not cover you, so there are a few different policies that can help ease the financial burden. If you are a small business owner, income protection and business expense policies are particularly important to cover any overheads during the times when you can't run your business.
Total and Permanent Disability Insurance, also known as TPD Insurance, provides you with a lump sum payment if you are unable to perform in your own or similar occupation. This could be  a suitable type of cover if you work full time but don't earn an income, such as a stay-at-home parent. However if you earn an income, it is no replacement for income protection as the payment does not cover short-medium term illness or injury and initial costs associated with your ongoing care and comfort can add up. These might include a carer for your day-to-day maintenance, the purchase and installation of any mobility aids or the ongoing care of your children. Making sure you can take care of these costs with ease will enrich your life well past the event that caused your disability, allowing you to enjoy the company of your family and friends without the costs weighing on your mind.
Some handy tips for parents

If you are in a relationship and have dependent children, you might want to consider a joint life policy. This covers you and your partner under the one policy and could pay out if either one or both of you pass away suddenly. Whichever the eventuality, talk to your insurance broker or financial adviser.
If you need a lump sum payment to cover expensive medical bills, check if your insurance policy can pay a percentage of the benefit or the whole amount, and when you are eligible to make a claim.
If you have a mortgage, you may already have mortgage protection built into your loan agreement with your bank. Consider how this payment will affect your decision-making process and insurance payments if you are placed under an unexpected financial strain.
Every Stage, Every Page
Ultimately, the most crucial steps you can take when purchasing an insurance policy are to consider every stage of your life and understand every page of your product disclosure statement, or PDS. Start by making the most honest assessment of your living situation and think about the possible twists and turns your life can take. Secondly, read and understand every page of your PDS as this should provide you with everything you need to know about your cover. If you don't understand something, such as the way a clause is worded or defined, talk to your financial adviser or insurance broker and ask them to clarify.
It is your insurance broker's responsibility to clearly answer all your questions and supply you with information that will help you arrive at your most appropriate level of cover. With this said, it is also your responsibility to check that you are not underinsured and that you understand everything your broker or financial adviser explains to you. If you don't understand, don't be afraid to seek clarification because these policies can understandably be complicated!  Your insurance broker understands this and their job is not just selling you insurance, but helping you to feel more secure about your future.