With multiple insurance products on the market, it can be tricky to know which type of cover is most suited to your needs and budget, as well as which products offer you value for money.
That's why we're putting funeral insurance under the microscope, breaking down how it works and how it compares to life insurance (also known as death cover).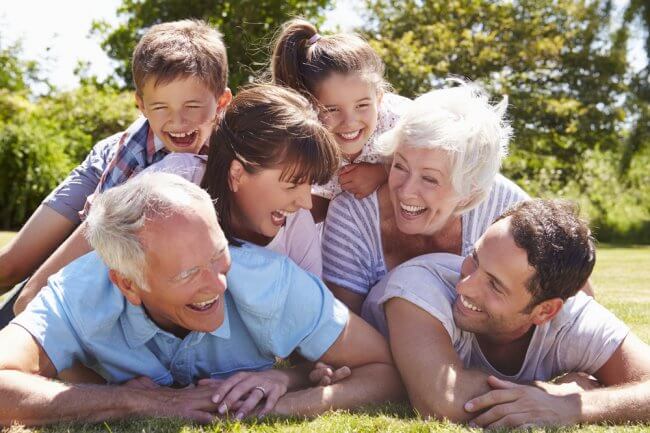 What is funeral insurance?
If you pass away, funeral insurance pays a lump sum benefit to assist your loved ones with funeral costs and other related expenses. As funerals can range from $4,000 to $15,000,[1] Australians tend to take out funeral insurance if they believe their loved ones could not afford the associated costs.
How does funeral insurance work in Australia?
To be covered by funeral insurance, you're required to pay a premium regularly (e.g. fortnightly, monthly, annually etc.)  – the cost of which is influenced by your age, gender and your policy's sum insured (i.e. how much your beneficiaries receive in the event of your death). Typically, cover in Australia ranges from $5,000 to $15,000.[2]
Your eligibility for funeral insurance varies between providers, with the usual entry age ranging for Australian residents between 18 to 79. Again, depending on the provider, you generally do not need to undergo medical or blood tests to take out cover.
If a claim is made on your funeral insurance, the benefit amount will be paid to your nominated beneficiary (like your spouse or your child) to assist with your funeral expenses.
Life insurance versus funeral insurance
What are the similarities and differences?
Both funeral and life insurance are designed to pay out a lump sum of money to your chosen beneficiaries when you pass away. On top of this, both types of insurance may be available with either level or stepped premiums:
Stepped premiums are based on your age, gender and the sum insured. These premiums differ to level premiums, as they are recalculated after your birthday each year. This means premiums start out cheaper than level premiums, but can become increasingly expensive as you age.
Level premiums are typically greater at the beginning of your policy; however, they remain more constant throughout the life of your cover. Unlike stepped premiums, level premiums don't increase with your age.
This is where the main similarities between funeral and life insurance end.
Unlike funeral insurance, which usually pays out around up to $15,000, life insurance pays a significant amount – sometimes up to the millions of dollars – to your loved ones. On top of this, life insurance policies provide cover for a range of needs you generally won't find in a funeral insurance policy.
Take a look below to discover the main pros and cons of both funeral and life insurance.
Funeral insurance

Pros
Cons

– Helps your loved ones afford funeral expenses.

– Immediate cover.

– Benefit indexation (i.e. your funeral payout amount increases in line with inflation. Some insurers allow you to opt out).

– Generally, no medical checks necessary to get covered.

– Can usually choose how regularly you want to pay your premiums (e.g. fortnightly, monthly, or annually).

– Depending on the insurer, capped premiums may be available to ensure you don't pay more in premiums than the cover amount.

– It's usually very easy to take out a policy if you meet the insurer's age requirements. Many policies offer guaranteed acceptance.

– You may receive discounts on a joint policy.

– It's possible you can pay more for premiums than your sum insured.

– Premiums can be expensive, depending on the provider and the product you have, and can be difficult to afford if you're heading towards retirement, or are already retired.

– If you cease premium repayments, you'll lose your cover and generally won't receive a refund.

– Stepped premiums may affect your ability to afford future repayments, as premiums increase as you grow older.

Life insurance
Pros
Cons

– Helps provide cover for a range of scenarios, including (but not limited to) funeral expenses, paying off debts and/or children's education, for example.

– Can often add other types of cover such as total and permanent disability, trauma, and loss of income due to injury or illness.

– You can receive a payout if you fall terminally ill, rather than only when you pass away.

– You may also choose how regularly you would like to repay premiums (fortnightly, monthly, and annually).

– Can be quite affordable for sum insured compared to funeral insurance

– Benefit indexation is available in most cases to keep up with inflation costs (with the option to opt out).

– Some policies allow for an advance payout up to a certain amount to help pay for your funeral expenses.

– You may be able to fund this with your superannuation.

– Cover is not always guaranteed; acceptance is often based on (depending on your type of life insurance) your medical history/status, age, occupation, sporting activities, and any health conditions (among other factors).

– Age and health conditions affect premiums.

– Payouts may take longer than funeral insurance payouts.
Life insurance for funeral costs and other expenses
As highlighted in our table above, some life insurers will offer advance payment to help with funeral expenses, otherwise known as a funeral advancement benefit.
Furthermore, some policies may also include benefits to help with financial planning costs, as well as benefits for other defined events, like terminal illness and accidental death cover.
Funeral insurance premiums versus life insurance premiums
It is possible that you may pay more for your funeral insurance premiums and receive a smaller benefit payout compared to life insurance.
Because of this, and due to its range of features and benefits, it's argued that life insurance can be a better-value product in the long run compared to funeral insurance.
Before making a decision to take out funeral or life insurance, it's crucial you check the Product Disclosure Statement (PDS) of both covers to understand what you're covered for and if the cost of premiums suit your individual needs and budget.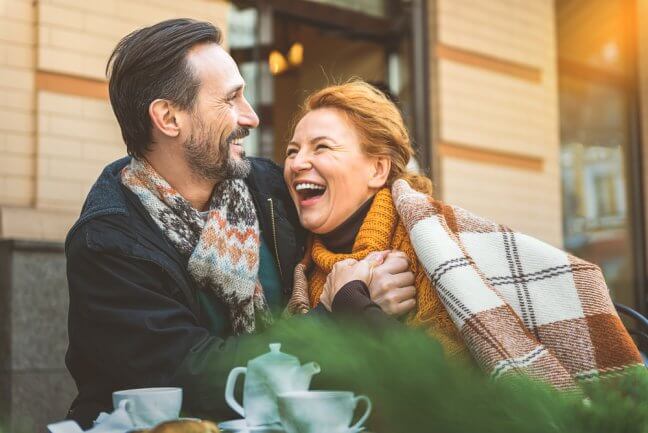 Should you take out funeral insurance or life insurance?
We believe it's important you carefully consider your needs and budget before taking out funeral or life insurance.
Whether you have funeral or life insurance, it's also vital to remember that if you can't keep up with the premiums and end up cancelling cover, you're unlikely to receive any money back.
Funeral insurance is an option for those who might be ineligible for life insurance (i.e. those who may be over the entry age for life insurance,  have an adverse medical history) or who don't need to cover more than just the money their family would require for a funeral when they pass away, for example.
Life insurance can help cover funeral expenses and other costs that can impact your loved ones, should you be diagnosed with a terminal illness or pass away.
To see if life insurance could suit your needs, why not compare policies online? It takes just minutes to compare a range of life insurance policies from major brands. On top of this, it's completely free for you to find great value in our policies – our partners pay us the commission, you only pay for your cover. For more information, please refer to our Financial Services Guide.
Sources:
[1] ASIC – Paying for your funeral: https://www.moneysmart.gov.au/life-events-and-you/over-55s/paying-for-your-funeral
[2] ASIC: Funeral insurance – Cover for your funeral: https://www.moneysmart.gov.au/insurance/funeral-insurance