Let's be honest, we never want to think about life insurance in our day-to-day. It sits in the back of our minds without a thought and most of us are completely happy living out the present, without giving our future the care and attention it needs to keep our life and finances in order.
When you think about it, life insurance is the forgotten lost uncle of the insurance policy family and let us explain the reasons: in our twenties, we often believe we are bullet proof and it's most obvious when we buy our first car. It's one of the first lessons in being responsible with our money and assets. Most of us quickly learned that if you drive around in an uninsured car, the costs and repairs fall on you for that inevitable and hopefully minor first car accident. We just as quickly learn that car insurance is a small amount each month that makes a big difference in times of need.
We learn this lesson quickly because a car has an easy to define value that we assign without thinking about it, so why don't we do this with the most valuable asset we have, our own lives? Life insurance is like that long lost uncle everybody has, you don't see them or deal with them in your everyday life, but when things go wrong, they are that extra support that helps you through the tough times.
Facing the reality of it, losing your life or ability to work can be catastrophic for your family and friends, the people that matter most can be left in the dark and with the financial burden of your funeral, or in the event that you are totally and permanently disabled, your ongoing care and life expenses fall directly onto your spouse or family.
We clearly understand the reasons behind insuring our car because we deal directly with the consequences when something goes wrong, but life insurance somehow escapes our attention, simply because we don't want to think about when things do go wrong. Although life insurance is different, it's not about deciding what will go wrong, but how to deal with it.
Where do I start with life insurance?
Regardless of your age or position in life, assessing your future is a daunting and difficult task for anyone.  Generally, your twenties have been about establishing your independence; which means earning money for travel, building your assets and career, learning and having as much fun as you possibly can. Though as time passes, our priorities shift from making a life for ourselves to making our lives with others.  Let's not get too mushy while we wax philosophical here, but it's true.

Right now, it's hard to justify the added expense of life insurance alongside the regular living costs, getting married and having kids, so there are a few factors you should consider before making a decision about your level of life insurance cover. It's easy to fall into the trap of assessing your needs for life insurance by your level of risk. We make assumptions and excuses like "I don't do motocross or shark diving on my weekends, my life is going to be pretty long and prosperous," or the most stunningly common; "It will just never happen to me."
So let's start by looking at a few areas of your life that may help you assess your life insurance needs properly.
Career
Consider your general working environment and the potential for risk, as having complete trust in your workplace insurance is a common mistake.
For example, if you are injured at work or become terminally ill, your workplace insurance may cover the short term medical costs but, if your injury is particularly bad and you require ongoing treatment or care, these costs might fall onto your partner or family, which can become an unwanted financial burden. Having Life Insurance could ease this burden and offer peace of mind at the work place, knowing you are covered financially should an injury or illness occur.
Health
There's nothing wrong with being honest about your own health and genetics when considering insurance policies. Get started by considering family histories with heart disease, family cancer risks or other illnesses. Acknowledging these home truths is just part of living and making healthy choices, so you can make plans for times of good and bad health. Life insurance cover can significantly ease the pressure these life events place on your family.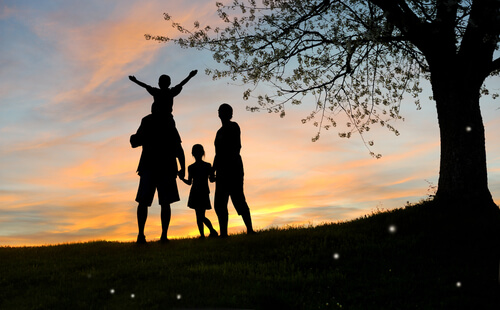 Dependents
Your twenties are about finding independence, while in our thirties and forties we find ourselves maintaining our independence and bringing the people who matter most into our lives. Whether that includes a spouse or children, life insurance acts to protect your family from the unpredictable life challenges we all inevitably face.
Having a frank discussion about your family's needs if you weren't around to provide for them is a perfect place to start. Discuss their education, both future and present, living costs and passing on assets to them.
It's never too early to start the conversation that could help serve you and your family in the future.  Establishing these important points now, while your family enjoys stability and good health, is the sanest and most far-sighted action you can take to ensure your spouse or children's financial future.
Even if kids aren't in the picture yet, it's best to research your options as soon as you can so when life's little blessings pop into the picture, you can fully understand how this will affect your future finances. Talk to your partner about life insurance and you may find yourself addressing concerns they held already.
The hard questions.

What if I pass away suddenly?
Life Insurance lets you dampen the financial blow to your dependants or family members, if you pass away or become terminally ill. Taken as either term or whole life insurance, it means you can continue to meet your living costs until you pass away or return to health.
Some people feel confident that their superannuation and savings will be more than enough to cover the costs of their funeral and transfer of estate, but setting aside an insurance policy that can deal directly with the immediate costs means that there's more of your estate to transfer to your loved ones. Having an effective 'exit plan' also means you might be able to avoid paying capital gains tax on the transfer of estate, so talk to a financial adviser for advice that suits you situation.
What if an accident or illness means I can't work?
You might want to consider income protection, which provides a percentage of your regular income in monthly instalments if you can no longer provide for yourself or your family. It's designed to meet your ongoing living costs so you can rest and recover knowing that your illness isn't burdening your family or friends.
Trauma Insurance provides financial support should you suffer a medical trauma that affects your life, such as a heart attack or spinal cord injury. In this case, you may receive a lump sum payment to help you with the costs of dealing with your trauma and day-to-day living, in the hope that you will return to work. Total Permanent Disablement Insurance (TPD) provides a single payment if you become permanently disabled and can't work anymore.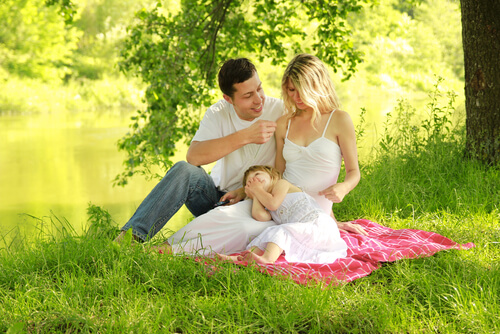 It's something you may not automatically think about, but imagine how traumatic it would be if this happened to your main source of income and you were left with unpaid bills and living costs? Not to mention the added stress of your ongoing care and readjustment to life with a disability, mobility issues or communication problems.  Insuring yourself against this and easing this transition by making a few key decisions now could save a lot of time and energy for you further down the road.
How can I put my loved ones first?
Life insurance is a good source of protection from the real world impact of unexpected death or illness and you should consider all the options when comparing life insurance policies. In your research, it pays to compare policies across a variety of providers to find the cover that suits your stage in life and situation.  You should feel confident about having frank discussions about your health, ability to provide financial security to you, your family and their futures. Lastly, you should feel happy knowing that your loved ones are protected by a life insurance policy that considers their needs and affirms their importance in your life.  With this added security, your family can enjoy life with a strong financial safety net around their futures.
Needless to say, life insurance can be a difficult cover to understand at times. For that reason, comparethemarket.com.au has put together a helpful life insurance glossary to help you make sense of what it all means.