Your life is priceless, but in the event of something unfortunate happening you can try to put a price on it. Covering your life with insurance can be extremely valuable when those you leave behind may need it most. However, life insurance shouldn't have to break the bank.
Determining the right level of life insurance coverage for you (and your family) is important, as there are many factors that affect how much you pay for life insurance, but that doesn't mean you can't reduce your life insurance premiums.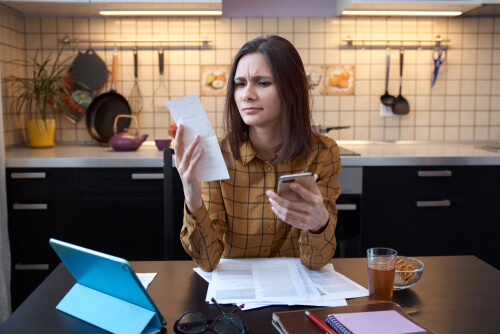 Why you should consider a life insurance policy
Life can be tough, and it can also cost a lot. But what if something unfortunate were to happen that affected you or your family's financial stability? It is imperative to understand the premium costs and benefits of life insurance, and how life insurance payouts work.
Life insurance pays a set amount of money (depending on your policy) as a lump sum to you or your loved ones (or chosen beneficiaries) when needed most. Life insurance is designed to cover your and your family's financial needs in the unfortunate event that you pass away, or are diagnosed with a terminal illness.
Life insurance with total and permanent disability (TPD) cover pays a lump sum if you are unable to return to work and earn an income because you are seriously ill or injured, becoming permanently disabled. Trauma insurance pays a lump sum if you fall ill or are seriously injured, and can't work or earn income for a period of time.
There are many reasons to consider life insurance. Its importance is highlighted in the latest underinsurance report from Lifewise/NATSEM in 2010:1
One in five Aussie families will be financially impacted by the death of a parent, or an accident or illness that renders a parent unable to work.
18 Aussie families lose a working age parent every day, which is equivalent to around six and a half thousand families feeling the loss of a parent.
Over 200,000 working age parents suffer serious illnesses or injuries every year, forcing around 17,0000 of these parents to stop working for a period of time, some permanently.
Over 95% of Australians do not have sufficient levels of personal life insurance.
Investing in life insurance is much like saving money for a rainy day. Life insurance offers your family an umbrella for protection on what could be one of the rainiest days of their lives.
Tips on some of the best ways to reduce your life insurance premiums
Life insurance doesn't need to be expensive, and there are ways to reduce your life insurance premiums with a cost-effective policy while still covering the value of your life. Here are tips on how to reduce your life insurance premiums.
1. Compare new life insurance policies
The first and possibly easiest way to reduce your premiums is to compare new life insurance policies with different cover options. Old and outdated policies may not provide great value for money with rates that are no longer competitive, and cover that is ineffective for your requirements.
If you're looking for a new life insurance policy that covers your lifestyle, doesn't blow the budget, offers great value, and safeguards your future, shopping around and comparing policies is a beneficial way to reduce your life insurance premiums.
However, when comparing policies, quotes, and trying to reduce your life insurance premiums, you should factor in each policy's value for money, rather than its price, as each will have different benefits, conditions, features, and exclusions. You can compare life insurance with ease through the Compare the Market website to find the one that gives you the most value and is the most suitable for your life and budget.