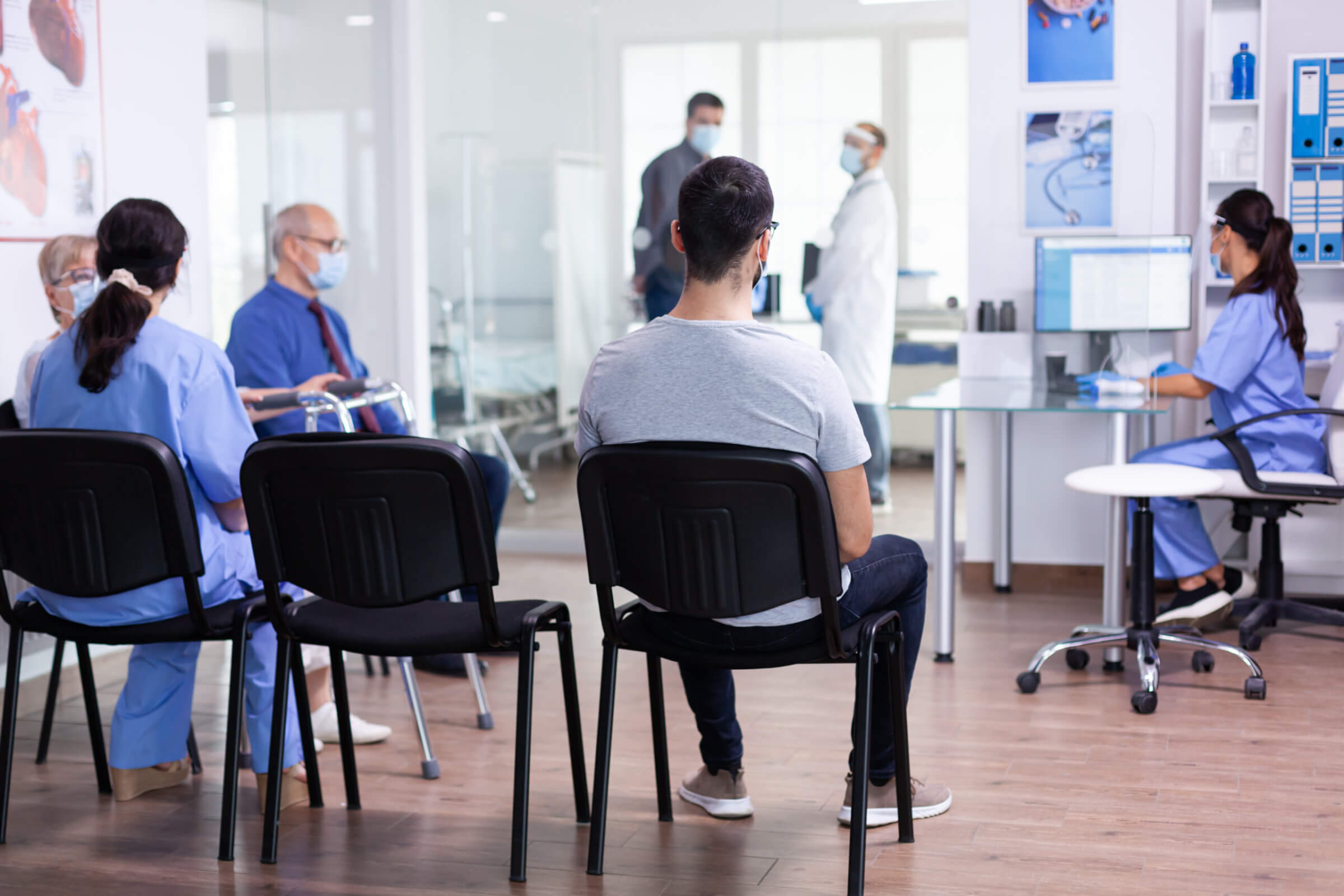 After a horror rugby accident, a New South Wales man was told he'd be on the public waitlist for over a year before he could have surgery.
Benjamin Read, 32, was made to suffer through eight months of pain because he didn't have hospital cover.
This comes as Compare the Market research revealed the number of days many Aussies have had to wait for elective surgery.
Of the Australians surveyed who said they had to wait for elective surgery, nearly one in three (28%) said they were on the public wait list for 365 days or more*.
Mr Read said he thought he was covered, but then realised he had purchased an extras-only private health insurance policy.
"I thought I would only need the extras for physio and the dentist because I've never been gravely injured," Mr Read said.
"But then I had this really bad rugby accident in September last year, and I felt a pop in my knee and knew I was in some more serious trouble."
A doctor told Mr Read he had torn his anterior cruciate ligament (ACL) and would need surgery, but he would probably be on the public waitlist for over a year because he didn't have private health cover.
Even though Mr Read would be in pain and discomfort for a long time, the public system prioritises life-threatening problems.
"I was lucky, it was meant to be 12 months, but my doctor pushed me forward a little bit earlier," Mr Read said.
"In hindsight, I definitely should have spent a little bit more to get more cover.
"I'd be fully recovered by now, but instead, I've only just had the surgery."
The usual waiting period for category 3 non-life-threatening injuries is around 365 days.
Mr Read was technically one of the lucky ones on the public list but would've been treated in a matter of days if he decided to go private or if he had relevant hospital cover.
Being a restaurant manager, Mr Read had to miss out on several weeks of work due to his injury.
Compare the Market's General Manager of Health, Lana Hambilton, said deciding on the right level of cover is crucial.
"It could mean the difference between being covered for when the unexpected occurs or leaving yourself out of pocket," Ms Hambilton said.
"While having lower premiums is tempting, cheaper doesn't necessarily mean better – It's important to weigh up the options and make a decision that suits your personal needs.
"Choose your included services carefully so that you don't get stung by out-of-pocket costs.
"You could ensure private hospital accommodation, theatre fees and other costs are included in your policy after you have served the applicable waiting periods, to minimise these out-of-pocket expenses.
"You might be left with an out-of-pocket cost if your specialist's or surgeons fee is greater than the Medical Benefits Schedule (MBS) fee.
"This out-of-pocket cost is the gap between the amount you're charged, the combined amount paid by Medicare and, if you have private health insurance, your insurer."
"Compare the Market has made researching private health insurance easy. You can choose to take out hospital cover alone or consider an extras-only policy, but many opt for a combined hospital and extras policies for a broader range of cover."
*Survey of 1,003 Australian adults, conducted in April 2023.
For more information, please contact:  
Natasha Innes | 0416 705 514 | [email protected]
Compare the Market is a comparison service that takes the hard work out of shopping around. We make it Simples for Australians to quickly and easily compare and buy insurance, energy, travel and personal finance products from a range of providers. Our easy-to-use comparison tool helps you look for a range of products that may suit your needs and benefit your back pocket.
Did you find this article interesting or helpful?