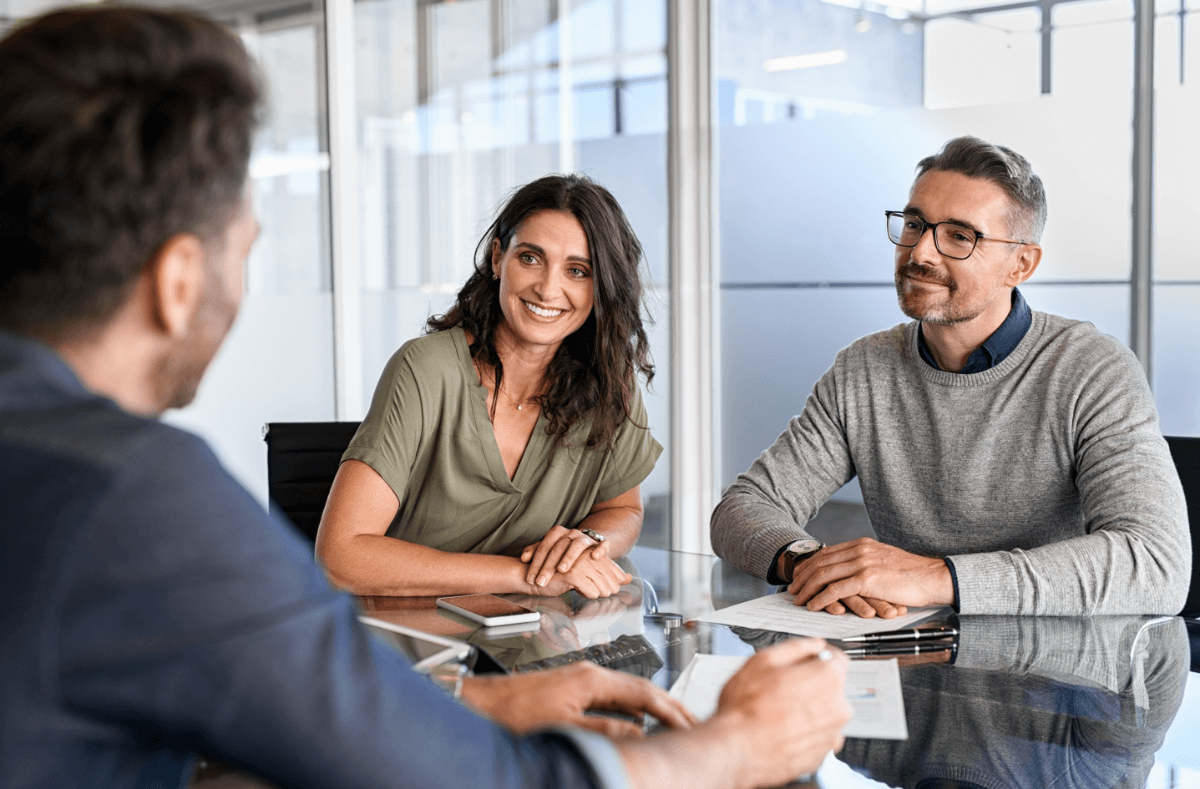 Australia has seen a dramatic surge in people searching for better home loan deals, according to new research from Compare the Market.
The number of Google searches for home loan offers has skyrocketed by 190% in just 12 months.
According to the research which looked at 124 search terms for refinancing, there was an average of 89,620 Google searches in February 2022 compared to 259,530 in February this year.
The most severe increase in searches was in January this year, which soared by more than 20% from 199,170 searches in December to 240,610 the following month.
Between the rising cost of energy, gas, fuel, and groceries – the 11 consecutive cash rate rises have meant borrowers are more desperate than ever to refinance and save money where they can. The findings also come as Australian Banking Association (ABA) research revealed that 70% of bank customers who refinanced their mortgage in the past six months did so with another bank.
When comparing the five most common search terms for refinancing, there was little difference between February 2021 and the same month in 2022, before a 163% search surge in February 2023.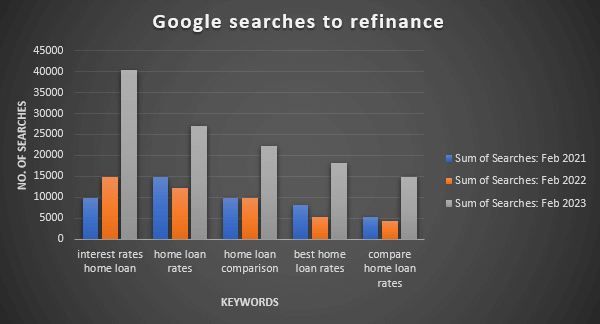 Annual search volume based on average monthly searches sourced from Keywords Everywhere (March 2023).
Compare the Market General Manager of Money, Stephen Zeller, said the stats are no surprise, with the Reserve Bank lifting the cash rate 10 consecutive times to a decade-long high.
"Aussie borrowers aren't silly. They're shopping around for the best rates and cashback offers – people aren't sticking around to get slapped with higher prices with their current lender.
"People are more inclined to make the switch now than ever before, especially when an unprecedented amount of cashback offers are attached to competitive rates right now.
"Plus, there's roughly $350 billion worth of fixed-rate loans due to roll off this year – these borrowers are desperate to refinance to the best rate available after paying a low-interest record rate for the last year or so.
"They should be scouring for the most competitive rates available at least a month or so beforehand and potentially look at refinancing with a settlement date that coincides with when their rate expires."
Mr Zeller's tips on why you should refinance:
A lower interest rate – thus saving you a considerable amount of money over the life of your loan.
Cashback offers – The allure of cold hard cash can be tempting, but it's only worth taking it if it comes with a good rate. You should never switch to a non-competitive rate for a cashback offer because you may have eaten into that cash after a few years anyway.
Avoiding a nasty revert rate – Fixed rate and introductory-period loans generally revert to a standard variable interest rate after a pre-determined amount of time, which is often much higher than the market average rate.
Repayment frequency – Refinancing gives you an opportunity to reassess your loan term and home loan repayment frequency. If done smartly, this could potentially save you money over the life of the loan.
Access to more loan features – Your current home loan may not offer features such as an offset account, redraw facility, the option to split your loan or the ability to make additional repayments. By shopping around and refinancing, you can end up with a home loan that has most of the bells and whistles you want.
Debt consolidation – If you have an array of outstanding loans with higher interest rates than your home loan, you could consider refinancing in order to consolidate all of your debt into one loan, with a lower interest rate.
But beware of the following:
Break costs – If you refinance from a fixed-rate loan before the fixed term is up, you could incur significant break costs.
Fees – Even if you're currently on a variable rate home loan and won't have to pay a break fee, the fees involved with taking out a new home loan all apply in the event of a refinance, so you'll need to be prepared to fork out for things like property valuation fees,

legal

government fees and documentation fees.
Ongoing fees – Some loans will have higher ongoing fees than others, such as monthly account keeping fees. The comparison rate allows you to compare loans including all the fees and charges.
Lenders Mortgage Insurance (LMI) – can make your regular home loan repayments noticeably larger. Depending on the specifics of your financial situation, you may decide that your loan-to-value ratio (LVR) isn't good enough to refinance just yet, as an LVR greater than 80% will generally attract LMI.
Refinancing isn't as hard as it seems, but make sure you do your research and compare before making the switch. It always helps to speak with an expert first.
For more information, please contact:  
Natasha Innes | 0416 705 514 | [email protected]
Compare the Market is a comparison service that takes the hard work out of shopping around. We make it Simples for Australians to quickly and easily compare and buy insurance, energy, travel and personal finance products from a range of providers. Our easy-to-use comparison tool helps you look for a range of products that may suit your needs and benefit your back pocket.
Did you find this article interesting or helpful?