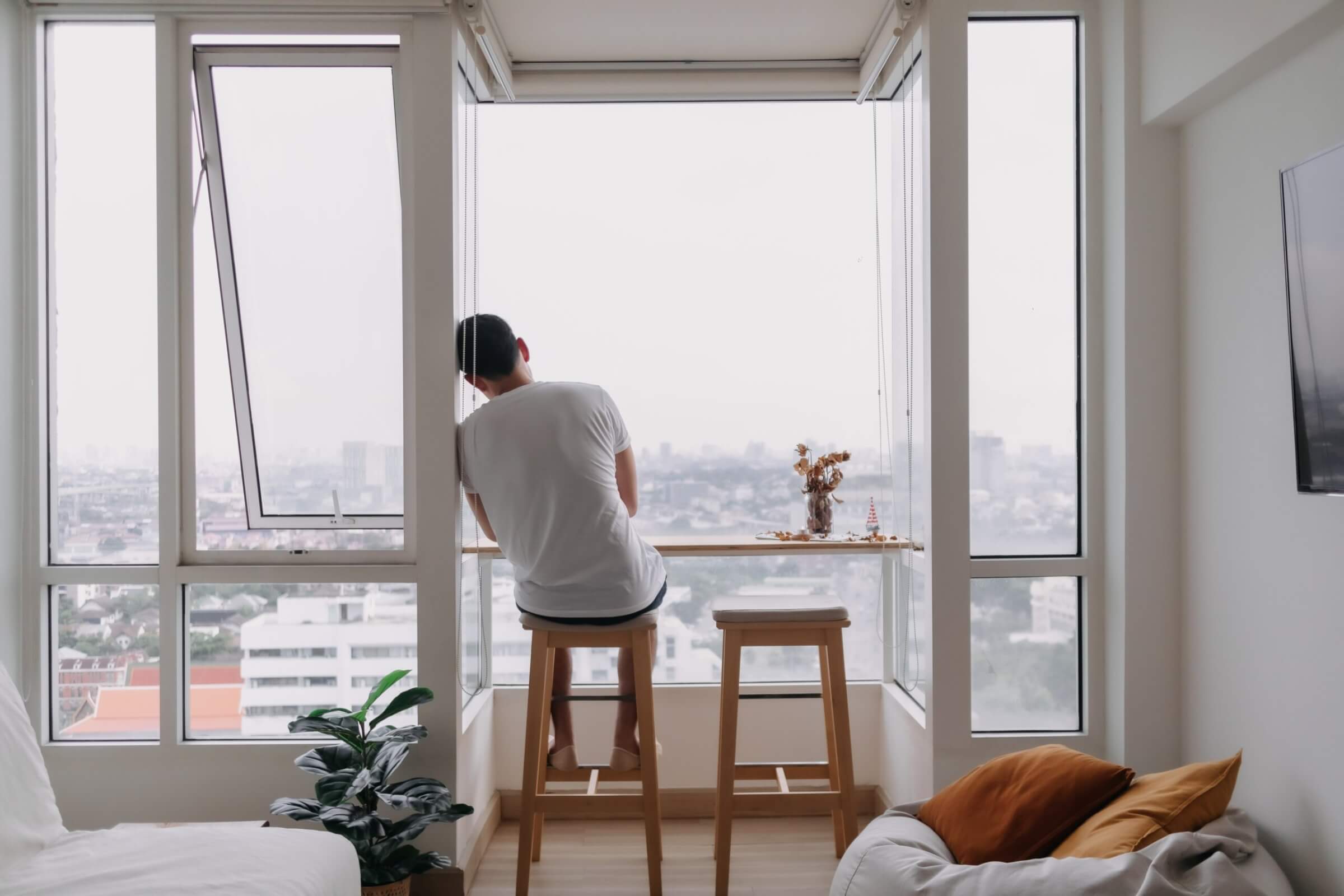 If being single on Valentine's Day didn't suck enough, new research from Compare the Market shows just how much more singletons fork out compared to those in relationships.
Between rate rises and soaring costs across the board, the financial strain of living without a partner has become an expensive and debilitating burden for the 24% of single Australians.
A recent Compare the Market study has revealed singles are forking out more money, time and effort for their rent, groceries, travel plans, health insurance and dates than their coupled-up counterparts.
"We all know a single person who loathes Valentine's Day and as our new research shows, singletons may actually be onto something," Compare the Market's Phillip Portman said. "If the bouquets of roses and fancy chocolate weren't enough, it seems like singles are left with a higher cost of living than those in relationships."
Renting and buying a house
Regardless of whether you're deciding to rent or buy – the cost of living doesn't come cheap.
"Being able to divide the rent, mortgage repayment and bills can come in handy, which is why it can be cost-effective for singles to have roommates to help ease the financial burden," Mr Portman said. "But when it comes to borrowing power, singles can often be more limited than their coupled-up friends."
Mortgage brokers tend to restrict the amount they can lend to a person depending on whether they're living with someone who can help share expenses. Two-income earners will be able to borrow more money from the bank than a single person who earns the same amount and lives alone.
But if that single-income earner has a tenant living with them and paying bills, then the bank might be able to factor this in and increase the borrowing power. It's vital to speak with a lender first before making any financial decisions – you might be eligible for the first homeowner grant and other benefits to help cover some of the costs.
| | | | | |
| --- | --- | --- | --- | --- |
| State | Median weekly rental cost – house | Median weekly rental cost – unit | Median house price | Median unit price |
| Sydney | $735 | $616 | $1,221,367 | $772,807 |
| Melbourne | $530 | $482 | $905,894 | $589,752 |
| Brisbane | $619 | $504 | $786,198 | $492,059 |
| Adelaide | $540 | $433 | $701,493 | $437,027 |
| Perth | $562 | $479 | $586,721 | $406,621 |
| Hobart | $565 | $484 | $725,736 | $528,256 |
| Darwin | $654 | $509 | $588,503 | $382,695 |
| Canberra | $722 | $582 | $961,636 | $599,937 |
Data sourced from CoreLogic Home Value Index and Quarterly Rental Review, January 2023.
Average weekly cost of rent for a single:
According to CoreLogic, the average cost of renting in Australia is $519 per week for a unit and $570 per week for a house. But if you're living in the city, this cost could be much higher. Single people who don't have another person to share this financial burden have to pay the full cost.
Average weekly cost of rent for a couple:
A couple would only have to pay half this figure, so they therefore only pay $259.5 per week for a unit and $285 per week for a house each. Therefore, couples who live together and are paying the average rental cost could be up to $13,494 per year better off by living together in a unit, or $14,820 per year if they lived together in a house.
Groceries and eating out
A recent Compare the Market survey found the average Aussie spends $194.22 weekly on groceries. But trolley totals vary anywhere from $80 to $300, depending on how much you eat out, stay in and what kind of meals you cook.
"Meal prepping and buying in bulk are great ways to save money, however, this is easier to do in couples or families, as they would generally be able to eat the food before it spoils and share the workload in who meal preps,  Mr Portman said.
"But it's more than money that single people are missing out on – couples who share meal prep duty can relax on their week off while their partner does all the hard work, but a single person doesn't get a week off from meal prepping duties."
Travel insurance and accommodation
With borders reopening and international travel ramping up, group or duo travellers might be eligible for discounts, whereas single travellers aren't.
"Travel insurance provider Fastcover is offering a 5% discount for duo travellers right now," Mr Portman said. "It's not uncommon for retailers to offer discounts to groups of three or more travellers. To get the discount, people in the groups must travel on the same itinerary – they can't go off in all directions".
But it's not just travel insurance discounts that singles are missing out on. The price of a hotel room also shoots up when you're not splitting the cost with another person.
"In the peak periods, the price difference could be enormous," Mr Portman explained. "For example, in London's summertime, rooms range from $300 to $600 per night. In other tourist hotspots, costs can blow out to thousands per night. When you're paying per room and not per person, there's value in having a travel buddy".
Health insurance and rebates
Couples have a bit of an unfair advantage when it comes to private health insurance rebates, because if one person earns a lot more than the other, they can group their incomes together to have a lower average and can sometimes be eligible for a higher rebate. For example, if one person earns $110,000, they would get the tier 1 rebate on a singles policy, but if they have a partner who earns $50,000  their combined income is $160,000 so they  get the tier 0 rebate if they hold a couples policy.  Unfortunately, you can't bring down a single person's income.
"The rebate is income tested, so if you're a single person under the age of 65 and earning $140,001  or more, you're not eligible to receive a rebate," Mr Portman said. "In a time where the cost of living is so high, it's vital to do your research and shop around for the best policy that suits your needs, lifestyle and budget."
Income tiers
Base tier
Tier one
Tier two
Tier three
Singles
Under $90,000
$90,001-105,000
$105,001-140,000
Over $140,001
Families
Under $180,000
$180,001-210,000
$210,001-280,000
Over $280,001
Rebate amount
Under 65
24.608%
16.405%
8.202%
0%
65-69
28.710%
20.507%
12.303%
0%
Over 70
32.812%
24.608%
16.405%
0%
Source: Privatehealth.gov.au

Single parents and couples are included in the family tiers. The income thresholds for families with dependent children are increased by $1500 for each child after the first.
Dating apps and getting date-ready
Apparently, dating doesn't come cheap either! Single Aussies spend $42.8 billion on dating each year, according to 2022 research from ING. And, dating apps are also big bucks, with singletons forking out a collective half a billion each year in swiping right and looking for love.
The average person spends $154.16 on a first date when factoring in new shoes, stylish hair and a wardrobe update. Mr Portman said the costs can easily blow out for those searching for "the one".
"The cost of living has blown out significantly in recent times and singles across the country could be feeling that pinch a little bit more," Mr Portman said. "If you don't have someone to split the costs with, things like rent, energy bills, insurance premiums and even grocery shopping can easily add up.
"If you're still solo, it's a great idea to consider a budget and to sniff out the best deals and plans that are available. You don't have to break up with your lifestyle but spending a bit more time focusing on your finances can leave more money in your pocket."
The verdict
According to Compare the Market's calculations single people could be missing out on serious savings. If you look at the total difference between what a single person might pay for renting a unit or house per year, compared to what a couple might pay – they're potentially forking out more than $13,494 – $14,820 more per year. When considering the added costs of dating, solo travel and even daily expenses like energy usage, fuel costs, groceries and more, it's not an easy time to be single.
Did you find this article interesting or helpful?