Felines may be all fun and games, but they're also a big financial commitment. So, how much does it cost to own a cat?
We've crunched the numbers.
How much does it cost to buy a cat?
The average price to buy a cat is $804, according to the latest report by Animal Medicines Australia.1 This cost can vary depending on the breed and age of the cat, plus whether you buy your feline from a breeder or adopt them from a rescue shelter.
A mixed-breed cat generally costs less than a purebred or designer cat like a Ragdoll or British Shorthair. On a positive note, cat breeds don't significantly impact the cost of pet insurance.
Here's a breakdown of how much Australian pet owners have forked out on average for their feline from 2020 to 2022:
How much does a kitten cost in their first year?
A kitten could cost you between $3,000 and $6,000 in their first year, according to the Australian Government's MoneySmart website.2 Pet ownership is generally more expensive in the first year due to prescribed costs like microchipping, initial vaccinations, de-sexing, council registration fees, and adoption fees (if applicable).
Fret not, as these are one-off expenses, and you could get a portion of those reimbursed with suitable routine care cover. Pet owners with a new cat also tend to spend money on pet products like food bowls, a litter box, and a scratching post.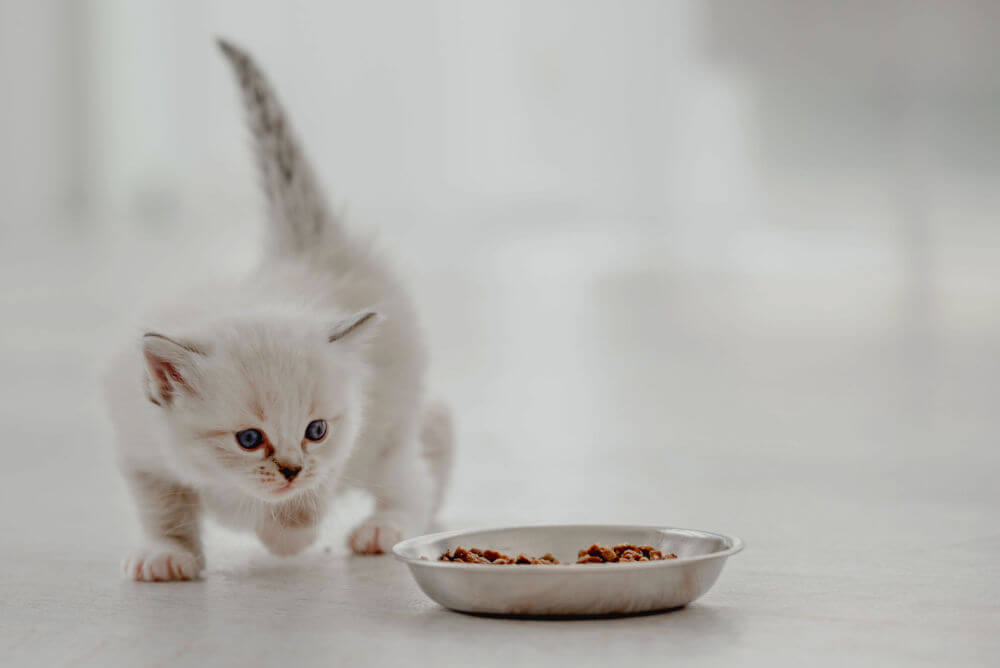 The cost of owning a cat over time
Cat owners spend an average of $1,715 on their feline each year, including all costs associated with keeping them fed and well.3 According to Animal Medicines Australia, this is what households are spending annually (which may include multiple cats per household), sorted by category.
Remember, these are cost estimates and may change over time. They'll also depend on your pet's health status and needs, their indoor/outdoor preference, expected lifespan (13-17 years), and your budget.
How much will annual vaccinations, worming, and flea checks cost?
Annual cat vaccinations and vet check-ups cost around $90, according to the RSPCA.4 Meanwhile, flea and worming treatments can set you back about $100 annually. Most vets recommend yearly check-ups to ensure your furry friend is up to date with their vaccines, worming treatments, and flea checks.
Some pet insurance policies may cover some of these preventative costs if you have a routine care add-on. This type of cover can also help pay for general health checks, worming, teeth cleaning and more, so check with your insurer what you're covered for. On the flip side, adopted pets may have their first round of vaccines included with their purchase price.
Do I need to register my cat, and how much does it cost?
Cats older than six months typically need to be registered with your local council. However, rules and requirements vary between urban and rural areas because free-ranging house cats can become a problem for protected wildlife and endemic species.
Council registration can cost about $23-$201 (de-sexed or not de-sexed).5 Each council has its own rules about how and when to register your cat; contact them directly for the latest advice on pet registration.
How much does it cost to de-sex a cat?
De-sexing a cat can cost roughly $115-$300 (male or female), according to the RSPCA.6 Neutering/spaying a female cat is typically more expensive than de-sexing a male cat because the procedure is more complex.
One of the perks of adopting or rescuing a cat is that they're typically already de-sexed by the shelter, and this cost is usually included when you adopt your pet.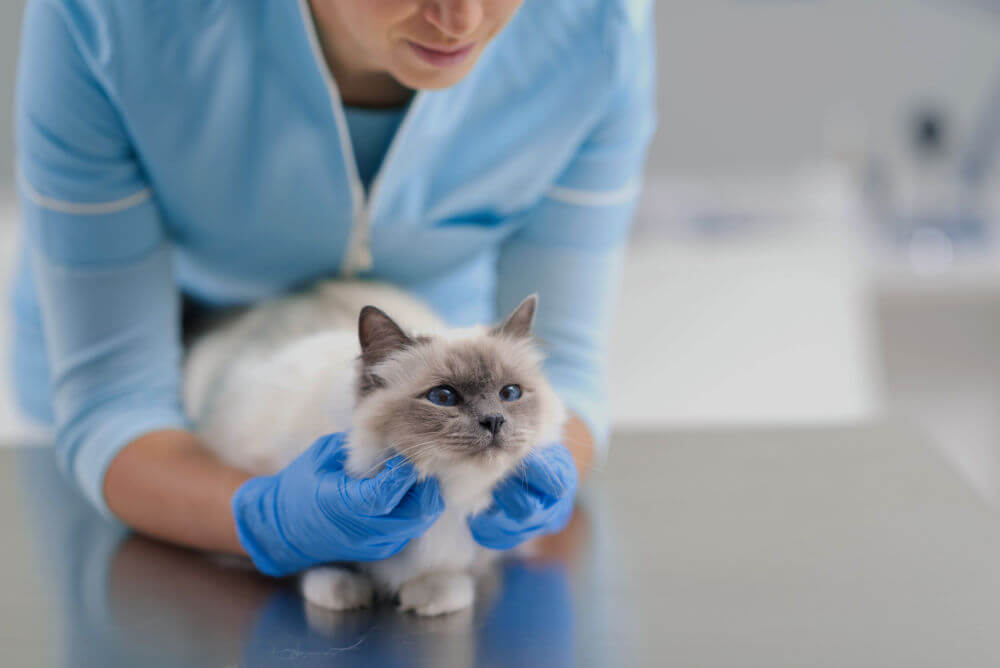 Is it compulsory to microchip my cat, and how much does it cost?
In Australia, microchipping your cat is compulsory in every state except in the Northern Territory, where microchipping is only required in Darwin. It's important to microchip your moggie to help identify your beloved pet if they go missing.
The average cost of microchipping for cats is around $60, according to the RSPCA.7 This once-only payment may be covered under a routine care policy.
Do I need pet insurance for my cat, and what does it cost?
Pet insurance for a cat can cost between $25 and $50 per month,8 although premiums will vary depending on your cat's age and health status, your policy (i.e. level of cover), and insurer. Finding your cat injured or sick is distressing enough without worrying about how you'll afford the vet bills, which can be expensive.
Pet insurance can help cover a portion of your veterinary care costs – depending on the type of pet insurance you choose – a variety of other vet treatments and pet-related expenses. Pet insurance policies vary, so always read the Product Disclosure Statement (PDS) to know exactly what you are and aren't covered for.
Ongoing and optional costs
Cat food and litter may set you back upwards of $1,000 each year. This will typically make up most of your ongoing costs, so that's where savings opportunities lie. You may opt for dry cat food as it's cheaper than canned food and buy kitty litter in bulk.
Alternatively, cat toys, loungers, and cat beds are optional costs. You will find cats sleeping anywhere cosy, like on your bed or a towel (or sometimes in weird places!) and playing with anything that moves or rolls, so expensive toys are often unnecessary or may even go to waste.
How can I reduce the cost of owning a cat?
If you've found yourself doing frantic mental calculations on the expenses of cat ownership, remember that all these costs mentioned are averages and estimates, so your expenditure could be different. Here are some ways you can keep costs down:
Adopt your cat. Adopting or rescuing your new cat from a shelter may be cheaper than buying it from a shop or a breeder. You'll also be giving it a much-needed, loving home.
DIY grooming. Cats are already pretty much self-cleaning, and you can save a little more cash by grooming them yourself (although you'll need to get the wallet out for the brushes and clippers).
Insure your pet early. Get pet insurance early in your cat's life before they develop any health problems since most insurers consider health issues as pre-existing conditions that'll cost you extra to cover (or be excluded from coverage entirely). It's also best to compare your options to find the best quote you can.
Reduce ongoing costs. Buy pet food in bulk, and shop around for pet products like water bowls and litter trays. You should also consider alternatives like string and cardboard boxes instead of toys to keep your feline entertained on a budget. Get creative!
Let us help you find insurance for your pet
The cost of owning a dog is also not cheap. If you've got a puppy or grown pooch, and want to protect their health, we can help.
Our pet insurance comparison service compares a range of pet insurance policies online, in just one location. Within minutes, you can get an insurance quote for your dog and see what features different brands are offering on their policies.
Even if you already have pet insurance, there could be a more affordable option available. It pays to compare, so what are you waiting for?